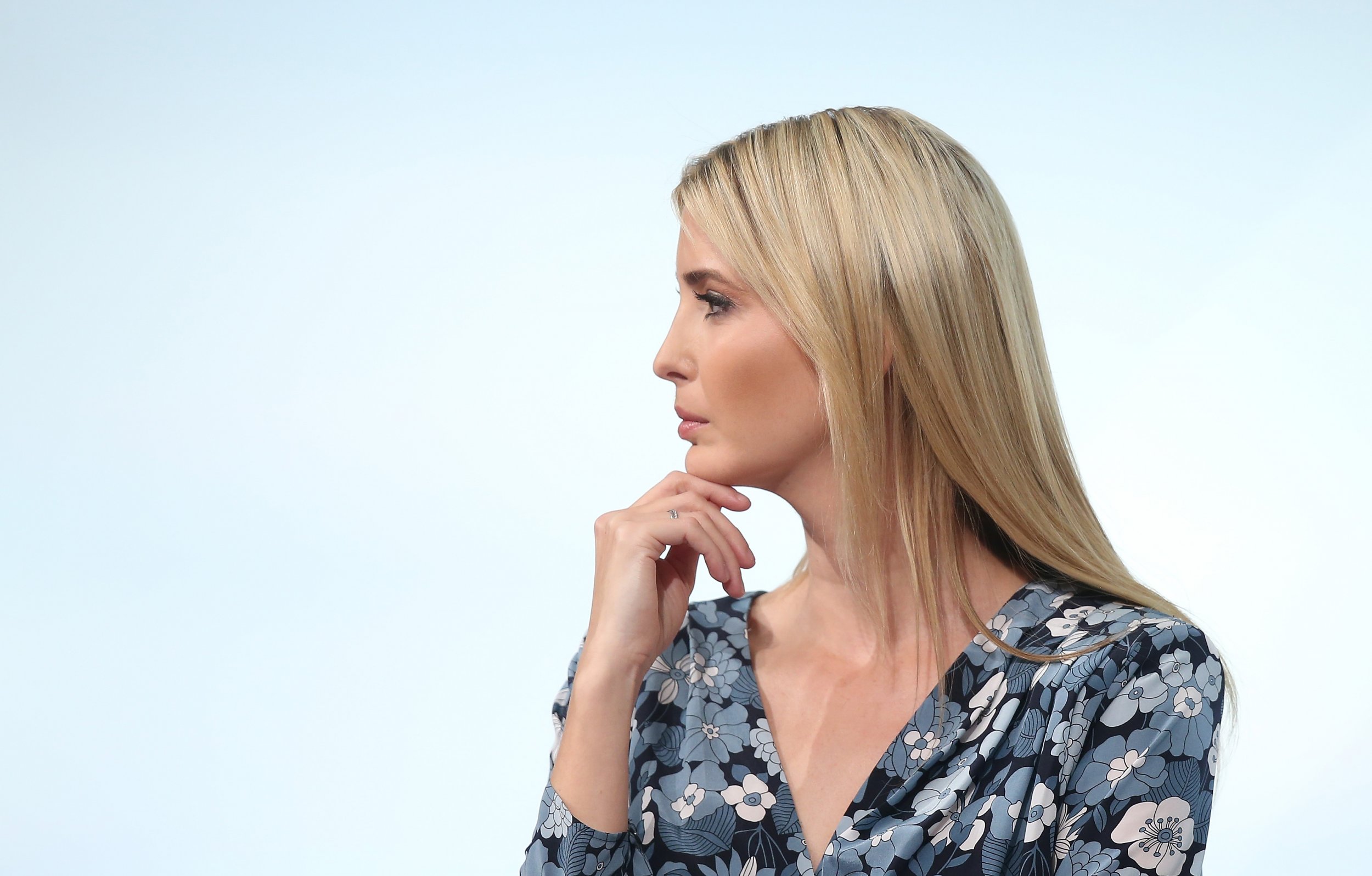 Ivanka Trump told a group of Saudi women leaders on Sunday there was "more work to be done" to improve the lives of women in their respective countries.
Speaking at Riyadh's Tuwaiq Palace with a group of 15 women high up in Saudi business and society, Trump—a daughter of and an adviser to the American president—discussed female empowerment.
Related: Is Ivanka Trump the new Hillary Clinton?
"In every country, including the United States, women and girls face challenges," Trump said according to The Washington Post. "Saudi Arabia's progress, especially in recent years, is very encouraging, but there's still a lot of work to be done."
It was not clear what progress Trump was referring to.
Trump and her stepmother, First Lady Melania Trump, have visited the kingdom along with President Donald Trump during his first foreign trip since taking office, during which the president has signed a $110 billion arms with Saudi Arabia that says Riyadh will buy military equipment from the U.S.
Neither of the women has donned a headscarf during their trip to the conservative country, where Muslim women are required to cover their hair in public, have their affairs overseen by a male guardian and are forbidden from driving.
On the issue of women not being allowed to drive, Ivanka Trump said: "Women driving is not a religious issue as much as it is an issue that relates to the community itself that either accepts it or refuses it."
Ivanka Trump's comments have not been welcomed by all sections of Saudi Arabian society. Several activists told The Post the only women who would benefit from Trump's words were those in privileged positions.
"All the women that Ivanka Trump met have a guardian," activist Aziza al-Yousef, 58, told The Post.
"All these achievements depend on whether you're lucky to be born in a family where your guardian will be understanding, will help you. If Ivanka is interested in women empowerment and human rights, she should see activists, and not just officials."
In its 2017 country report on Saudi Arabia, Human Rights Watch observed: "Saudi Arabia's discriminatory male guardianship system remains intact despite government pledges to abolish it. Under this system, adult women must obtain permission from a male guardian—usually a husband, father, brother, or son—to travel, marry, or exit prison.
It added: "They may be required to provide guardian consent in order to work or access healthcare. Women regularly face difficulty conducting a range of transactions without a male relative, from renting an apartment to filing legal claims. "
The first daughter also spoke out about female empowerment and entrepreneurship during a separate earlier visit to Germany, when she was invited by Chancellor Angela Merkel to speak at the G20 Women's Summit.
But Ivanka Trump faced a difficult audience, who booed her when she described her father as a "tremendous champion of supporting families."