Ivanka Trump Should 'Know Better': Watchdog Demands Investigation on First Daughter Wearing Her Company's Clothes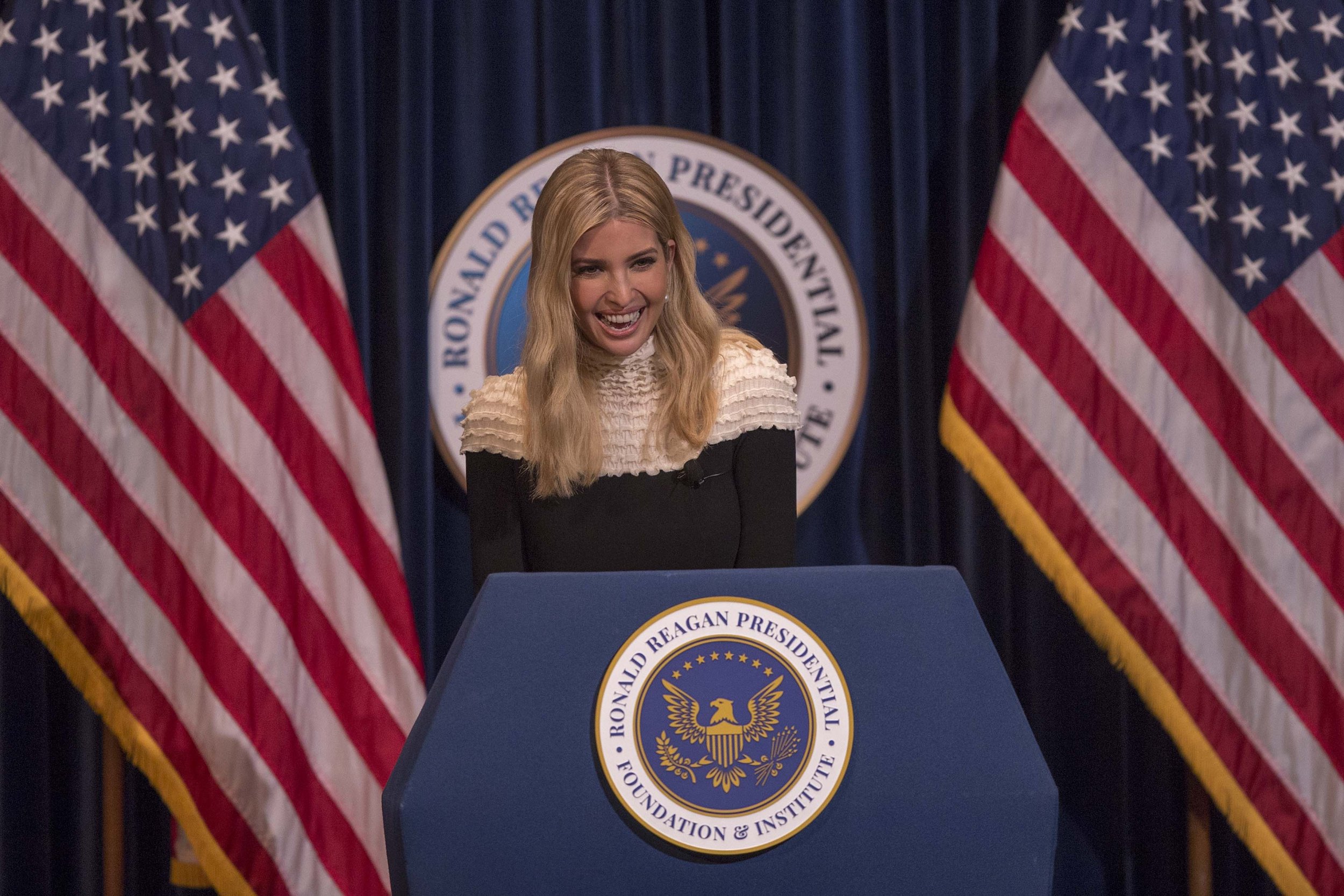 A watchdog group that scrutinizes executive branch activity has demanded that the U.S. Office of Government Ethics investigate whether first daughter Ivanka Trump violated federal ethics rules barring employees from using their public office for private gain by wearing her company's clothing at official events.
Related: Ivanka Trump: What the first daughter, who tries to "stay out of politics," has done in her first year in the White House
The group Democracy Forward in its letter to the office on Tuesday requested that the investigation include "whether Ms. Trump is coordinating directly with IT Collection or third party celebrity style publications that serve to connect consumers with featured products."
"She should, at minimum, know better than to be using public office in a way that either directly or indirectly promotes her brand that she's profiting from and has failed to divest from," Ben Seel, a lead policy analyst for Democracy Forward, told Newsweek.
The group was compelled to call for the investigation after a Wall Street Journal report in late December found that Trump wore apparel for sale from her company IT Collection LLC in 46 out of 68, or 68 percent, of pictures she posted on her social media accounts between March and October.
"Given Ivanka's success and experience as a style and fashion marketer, it piques our interest—is there coordination that's going on between her and these third party sites that are taking images and putting them out there directly for consumers, for retailers to sell that specific item?" Democracy Forward spokeswoman Charisma Troiano told Newsweek.
Following the Journal's report, Trump in an emailed statement said, "If what motivated me was to grow my businesses and make money, I would have stayed in New York and done just that." Walter Shaub, who was director of the Office of Government Ethics under ex-President Barack Obama, called her defense "laughable."
A misuse of government position for private gain is the "international definition of corruption," Shaub said earlier this month.
The office did not respond to a request for comment.
In its letter, Democracy Forward did not set a deadline for when it expects to hear back from the office.
"I don't know that we're sitting around holding our breaths for a response," Seel said. "They have this clear task in front of them and they hopefully will do so expeditiously."