Ivanka Trump: What the First Daughter, Who Tries to 'Stay Out of Politics,' Has Done in Her First Year in the White House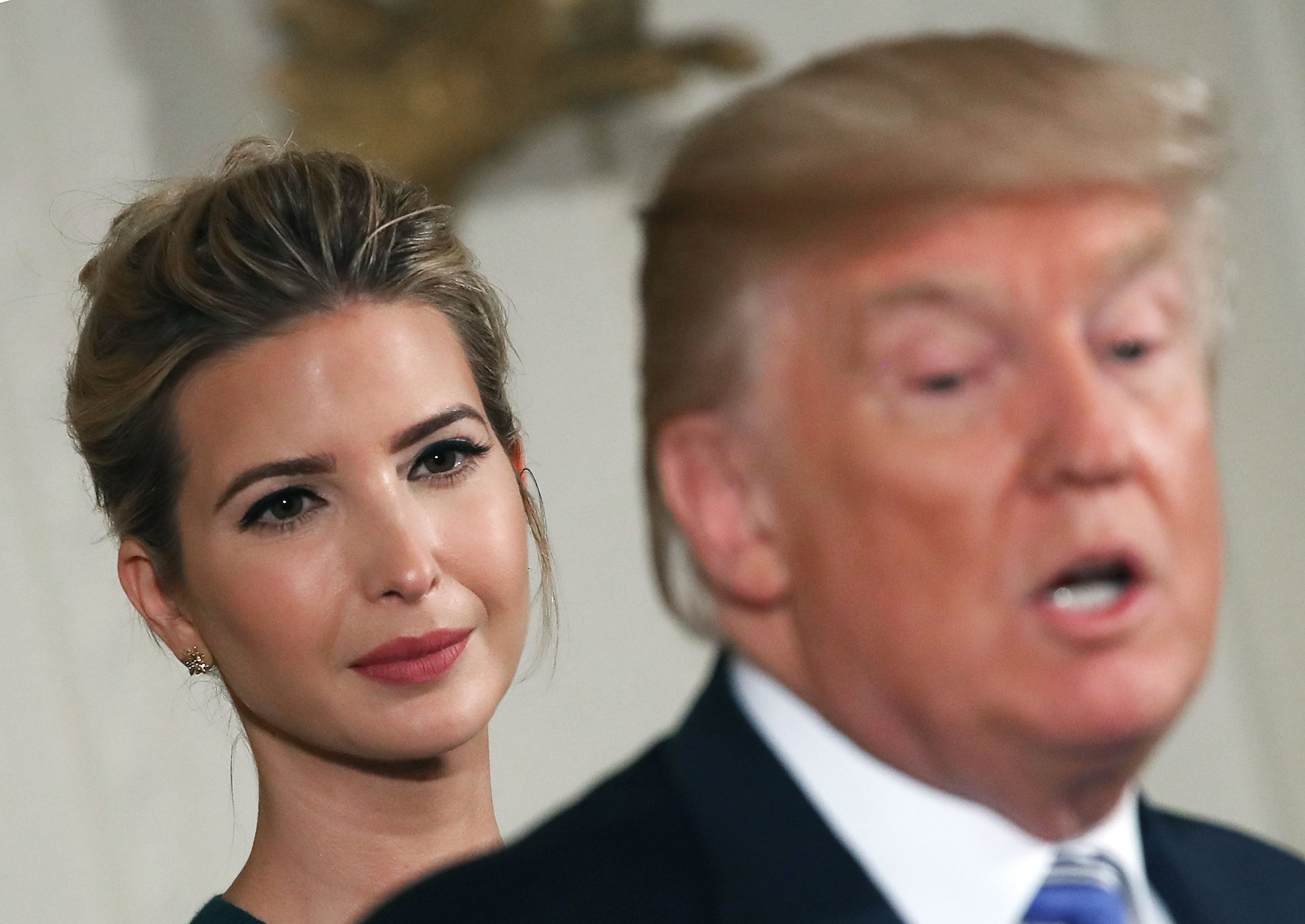 Advisor to President Donald Trump and first daughter Ivanka Trump last June said on Fox News, "I try to stay out of 'politics,'" using air quotes.
"His political instincts are phenomenal," she said about her father. "He did something that no one could have imagined he'd be able to accomplish. I feel blessed just being part of the ride from day one and before."
Related: Ivanka Is 'Spitting Image' Of President Trump 'Without A Lot Of The Flash And Style,' White House Correspondent Says
Seven months later and nearly a year after her father was sworn in, Ivanka Trump's actions have suggested otherwise.
Ivanka Trump was a constant advocate of the GOP's tax reform plan, a major piece of the president's agenda. In late August, when Donald Trump pitched the tax overhaul in Missouri, she tweeted a photo of the two of them and Treasury Secretary Steven Mnuchin and wrote, "We must reform our tax code so that all Americans can succeed in our modern economy & achieve the American Dream!"
In November, Ivanka Trump followed her father's orders to drop the rest of her visits during his Asia trip to lobby for the tax overhaul back in the U.S. The tax bill passed in December and was the president's biggest legislative achievement of 2017.
Not all of Ivanka Trump's involvement in politics has been to her father's liking. In mid-November, she criticized Roy Moore, a Republican Alabama Senate candidate accused of sexual misconduct, saying, "There's a special place in hell for people who prey on children." The president, who endorsed the Moore who lost to Democrat Doug Jones, was reportedly not happy with his daughter's comment.
Ivanka Trump has only somewhat lived up to her on-air commen in June that, "I leave the politics to other people and really lean into the issues that I care about." The two are intertwined.
She made STEM education and computer science a priority within the Trump administration and influenced her father in September to direct the Education Department to invest at least $200 million annually into expanding those fields. Earlier this month, the president signed into law legislation to combat human trafficking domestically, which Ivanka Trump pushed heavily.
The first daughter on New Year's Day changed her Twitter location to Washington, D.C., and added "Advisor to POTUS on job creation + economic empowerment, workforce development & entrepreneurship" to her profile, an indication that she's stepping up her involvement in politics this year.