Will House Democrats Subpoena Ivanka Trump? Judiciary Committee Member Suggests She Could Soon Face Documents Request
A House Judiciary Committee member left the door open to Ivanka Trump receiving a documents request as the circumstances surrounding her White House security clearance continue to come under investigation.
President Trump's oldest daughter was not among the 81 people and organizations close to the president that received a documents request from the Judiciary Committee when it opened a new investigation into alleged abuses of power by her father.
But she may soon receive a request from the committee—and a subpoena if she fails to comply voluntarily—amid questions about how she and her husband, Jared Kushner, received top-secret security clearances, despite opposition from administration and intelligence officials.
The couple are both White House senior advisers, with Trump focusing on business and women, and Kushner on Middle East policy. Two of President Trump's sons—Donald Trump Jr. and Eric Trump—both received documents requests from the Judiciary Committee.
Last week, The New York Times reported that President Trump "ordered" his then White House Chief-of-Staff John Kelly to grant Kushner top-secret security clearance, despite opposition from Kelly, White House counsel Don McGahn and the CIA.
CNN reported on Tuesday that President Trump also demanded that Ivanka Trump receive top-secret security clearance despite similar concerns, citing unnamed sources familiar with the matter.
Representative David Cicilline, a Rhode Island Democrat who sits on the Judiciary Committee, told CNN: "We will certainly attempt to learn by both requesting documents and bringing witnesses before the Judiciary Committee...what their concerns were."
Cicilline continued that "central to our ability to defend our country from threats and from terrorism and from all kinds of dangers is to protect the sharing of confidential and highly classified information."
The congressman was pressed on why Ivanka Trump's name was not among the dozens of people and entities already targeted with document requests by his committee. She was named in some of the requests, however.
"It's important to remember this is our first round of document requests," Cicilline replied. "I expect that we will have additional requests that will go out. We haven't generated those yet. We'll certainly look at the materials we get to make determinations as to other individuals that should be the subject of document requests."
Ivanka Trump did not respond immediately to a request for comment.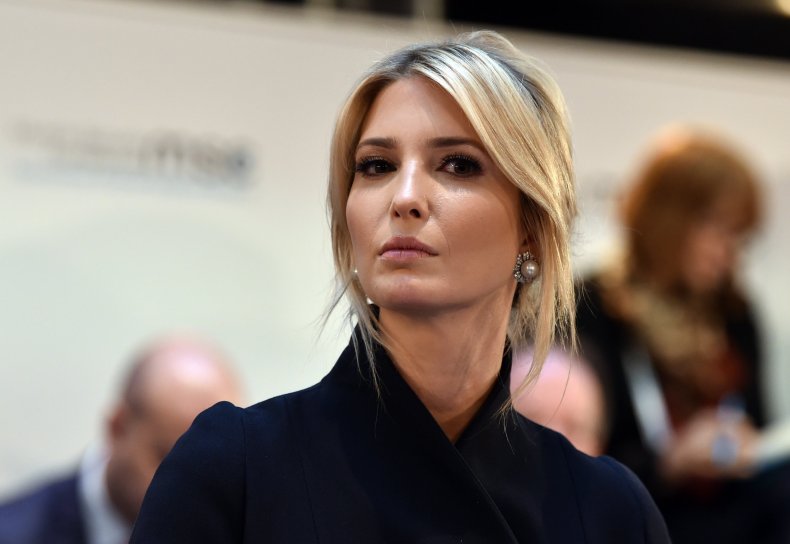 Democrats, who control the House after triumphant midterm elections, are using their committee powers to launch multiple investigations into President Trump, his family, allies, business dealings and conduct in the White House.
On Monday, the House Judiciary Committee made its sweeping documents request and announced it was opening another investigation into "allegations of corruption, obstruction and abuses of power" around the president.
Chairman Jerrold Nadler, a New York Democrat, said in a statement that Trump had "evaded accountability for his near-daily attacks on our basic legal, ethical and constitutional rules and norms. Investigating these threats to the rule of law is an obligation of Congress and a core function of the House Judiciary Committee."
Last week, Representative Maxine Waters, a California Democrat who chairs the House Committee on Financial Services, said she wanted to explore the president's defunct non-profit, the Trump Foundation, over suspicions of tax evasion. The Trump Foundation is already under investigation by the New York attorney general's office, which ordered that it be closed down.
And the House Oversight Committee has a wide-ranging inquiry into the security clearances of several current and former administration officials.
Oversight Committee Chairman Elijah Cummings, a Democrat from Maryland, has criticized the White House for failing to provide documents or witnesses despite formal requests, raising the prospect of subpoenas.