Ivanka Trump's Jan. 6 Testimony Will Be a 'Big Deal'—Kirschner
The decision by Special Counsel Jack Smith to subpoena Ivanka Trump, the daughter of Donald Trump, is a "big deal," according to legal analyst Glenn Kirschner.
Smith was appointed to investigate the former president's role in the storming of Congress on January 6, 2021, by his supporters, along with associated efforts to overturn the 2020 presidential election.
On Wednesday, the New York Times reported that Ivanka and her husband, Jared Kushner, who worked as advisers in the Trump White House, had both been subpoenaed to testify about what they know before a federal grand jury.
It came just weeks after Smith subpoenaed Mike Pence, Trump's vice president, who defied his boss by certifying the 2020 presidential election result in Congress.
Speaking on his YouTube show Justice Matters, Kirschner, a former U.S. army prosecutor with 460,000 subscribers, said: "Special Counsel Jack Smith continues to move at light speed – he seems to have a real 'take no prisoners' approach to investigating, that is until he begins taking prisoners."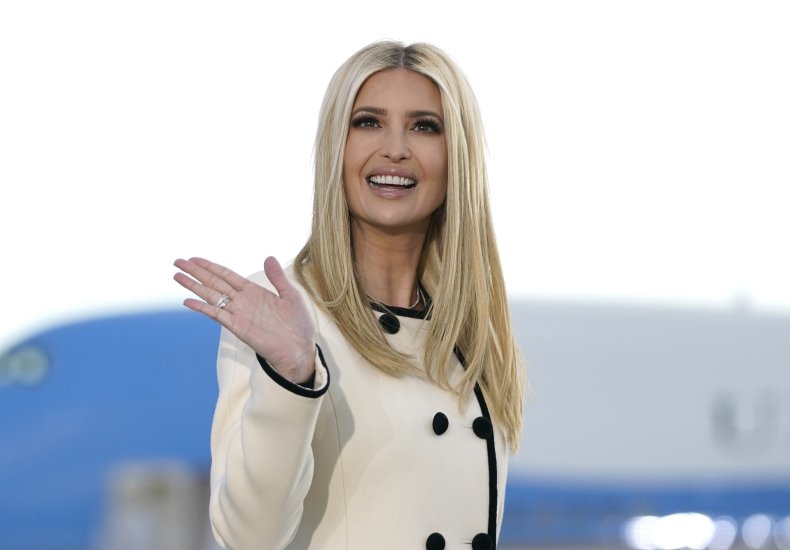 Kirschner noted that Julia Radford, formerly Ivanka's chief of staff, had appeared before the House committee that investigated the January 6 attack. She claimed the president's daughter had been in the Oval Office, where she heard him berating his vice president for not blocking the election certification.
He continued: "Putting that kind of evidence before the grand jury investigating Donald Trump's responsibility for the insurrection, for the deadly attack on the Capitol, is a big deal.
"Why is it a big deal? Because Donald Trump's own daughter is going to present sharply incriminating testimony proving her father was waging a pressure campaign against his own vice president, trying to get him to join Trump's conspiracy, trying to get him to commit a number of federal felonies.
"Donald Trump was berating and belittling and pressuring and threatening and mocking and deriding his own vice president, trying to convince him to go to the Capitol on January 6 and violate the law, violate the Electoral Count Act. Donald Trump was trying to convince his vice president to go to the Capitol and obstruct the official proceedings of Congress certifying the election win of Joe Biden."
Trump has repeatedly denied any wrongdoing related to the January 6 attack, and claimed Special Counsel Smith is "far left" and "working hard to scare & intimidate witnesses," on his Truth Social website.
Despite the investigation, Trump is continuing to claim the 2020 presidential election was "rigged" against him, despite the allegation being repeatedly rejected in court and even by some Republican legal experts.
Smith is separately investigating whether Trump committed any federal crimes in his handling of confidential government documents, which were recovered from his Mar-a-Lago resort in August by the FBI.
Ivanka and Donald Trump have been contacted for comment, via the Trump Organization.