'I've Never Seen This': Internet Points Out Major Red Flag on Jobs Website
Commenters on a viral internet post were quick to call out what they believed to be a major red flag on a popular job-review website.
In a Reddit post published on r/antiwork, Redditor u/NoCreativeHunch shared a screenshot of an alert they received from Glassdoor, a website which allows employees to anonymously review former employers. Titled, "I've never seen this on Glassdoor before! Is this a sign to avoid this employer?" the viral post has received nearly 40,000 votes in just 6 hours.
After clicking on an employer on Glassdoor's website, u/NoCreativeHunch said they were met with a "Glassdoor Alert" warning them to proceed with caution.
Shown in the screenshot, the alert reads: "Glassdoor Alert: Employer Legal Action. This employer has taken legal action against reviewers and/or Glassdoor for the reviews that have appeared on this profile. Please exercise your best judgment when evaluating this employer."
Glassdoor, which boasts 54 million unique monthly viewers and reviews of more than 2 million employers, aims to provide a closer look at employers, from the perspective of current and former employees.
"Glassdoor's mission is to be a trusted and transparent platform that helps people everywhere to find a job," the company's website reads.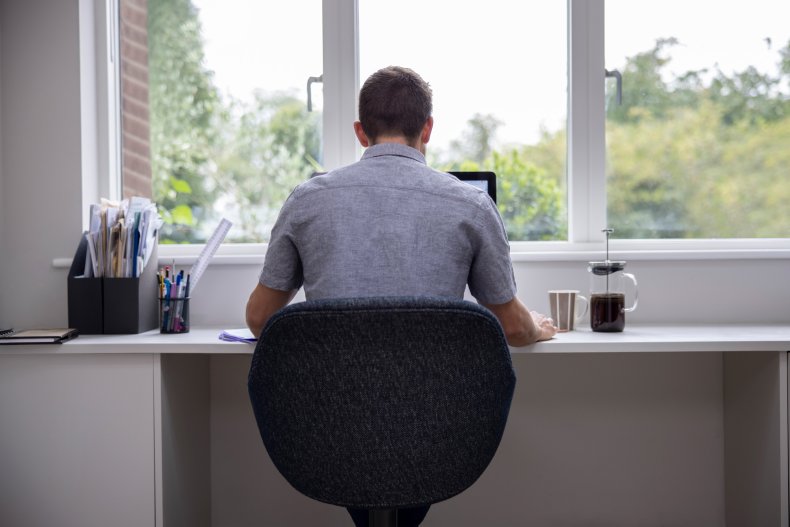 A resource squarely intended to assist those seeking employment, Glassdoor has come under heavy scrutiny from employers receiving negative reviews. And in extreme cases, employers have taken legal action against the website.
Despite serious legal ramifications, however, Glassdoor is vigilant in informing its users about attempts to block negative reviews, as well as attempts to increase positive review numbers.
"Glassdoor will post an alert on the profile and review pages of an employer when an employer takes legal action against reviewers and/or Glassdoor for the reviews that have appeared on its profile, or if we have evidence that someone has taken steps to artificially inflate the rating for an employer," a Glassdoor spokesperson told Newsweek.
"Occasionally, employers do not like what employees and/or former employees have to say...it is our standard practice to fight on behalf of users, to protect their anonymity and rights to free speech," they added.
For millions of prospective employees each year, Glassdoor and other job-review websites are often a first step in the application process.
Naturally, companies with positive reviews and frequently-updated profiles are likely to attract more applicants. Companies with negative reviews and dormant profiles are likely to attract the opposite.
Glassdoor, according to the Society for Human Resource Management, provides jobseekers with "the real scoop" on what it's like to work at employers from Amazon to smaller, local businesses.
While employers often post detailed job descriptions on LinkedIn, Indeed and other similar websites, many prospective employees would rather hear from current or former employees about workplace environments, potential toxic cultures and other deciding factors before even submitting an application.
In the viral Reddit post's comment section, users acknowledging the importance of firsthand job reviews encouraged the original poster not to apply to the company which had received the Glassdoor Alert.
"Looks like they're trying to silence former employers," Redditor u/AnthonyDigitalMedia wrote in a comment which has received more than 5,300 times.
"Stay far away from that company & never work for them," they added.
In a separate comment, another Redditor said the Glassdoor Alert shown in the original post serves as a warning to potential applicants.
"It's also a warning for prospective employees, 'Try anything funny like asking for prior employees' references and we will pursue legal action against you,'" they wrote.
Redditor u/Weeble228, whose response has received nearly 1,000 votes, shared the opinion that employer should never respond to negative reviews, no matter the circumstances.
"As a company you never clap back on reviews whether from employees or customers," they commented. "It will NEVER end well for the company."