Ivory Coast Attack: Prime Suspect On the Run After 15 Arrests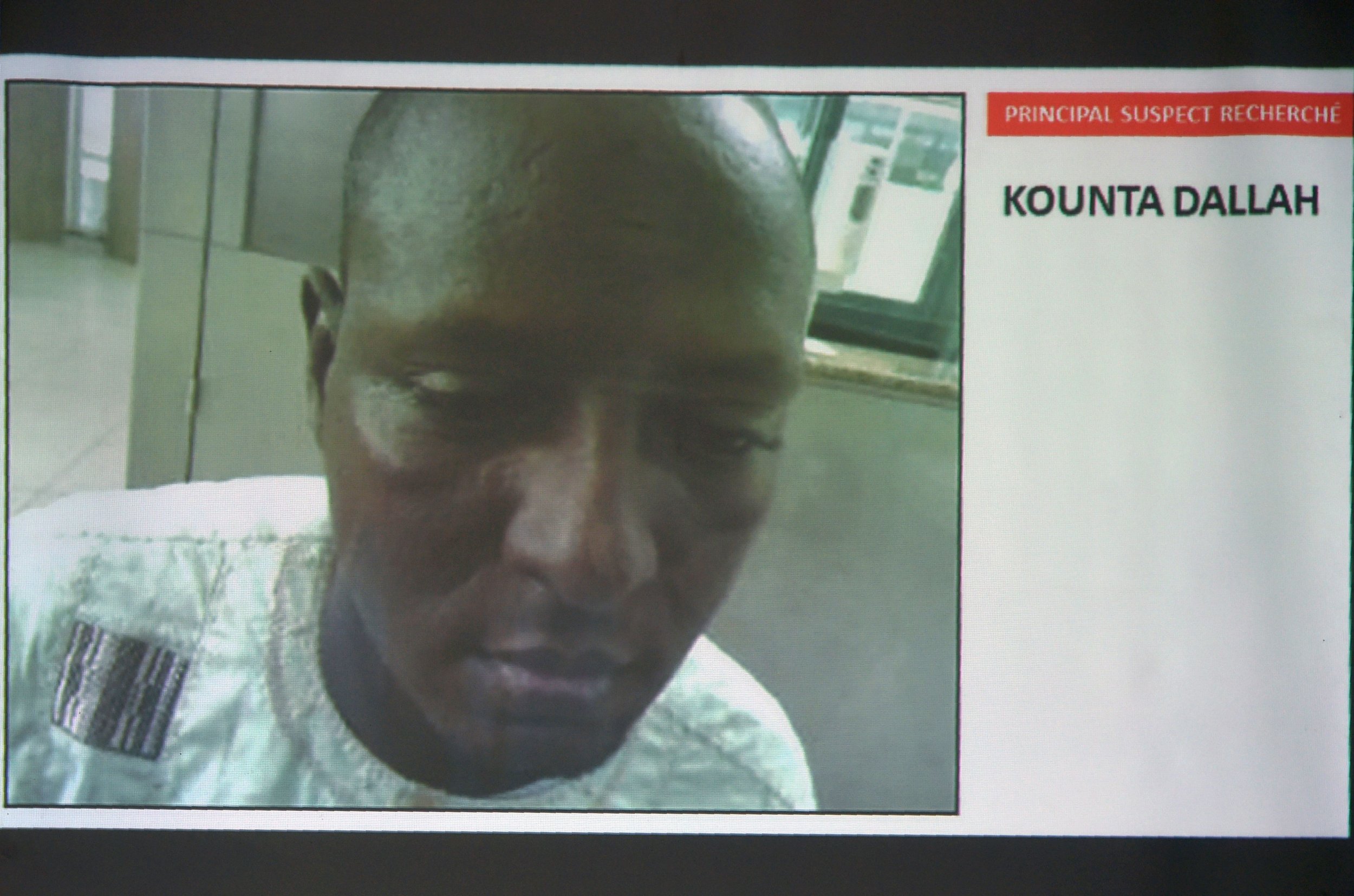 Ivorian authorities have named the prime suspect in the Al-Qaeda led attacks that killed 19 people at a popular beach resort earlier this month.
Al-Qaeda's North African branch, Al-Qaeda in the Islamic Maghreb (AQIM), claimed responsibility for the attack on March 13 at the Grand Bassam beach resort, which lies about 40 kilometers (25 miles) from the commercial capital Abidjan.
Eleven Ivorians and four French citizens were killed in the attack, with other victims coming from Germany, Nigeria, Lebanon and Macedonia. Al-Qaeda said that the attack was in retaliation for French intervention in Mali—French forces ousted AQIM and other Islamist groups from northern Mali in 2013 and remain stationed across the Sahel region, a vast belt stretching across Africa and including Mali, Burkina Faso and Niger.
Ivorian state prosecutor Richard Adou told a news conference on Tuesday that 15 people had been arrested in connection with the attack. But authorities are still hunting Kounta Dallah, who has been named as the prime suspect. A photo of Dallah was shared but Adou declined to give further information about him or those arrested, citing concerns that their countrymen would be targeted in Ivory Coast if their nationalities were revealed.
Various objects used by the militants during the attack were also shared at the conference in Abidjan. These included three Kalashnikovs, multiple magazines and grenades and two vehicles—a Mercedes sedan and a Toyota 4X4—according to French language outlet rfi Afrique.
The Grand Bassam incident was the third major attack across West Africa in the past four months that has been claimed by AQIM and its splinter group, Al-Mourabitoun.
In November 2015, gunmen killed 20 people in a raid at the Radisson Blu hotel in the Malian capital Bamako. An attack on a hotel and cafe in Ouagadougou, the capital of Burkina Faso, killed almost 30 people in January. AQIM also claimed to have orchestrated a foiled attack on a Bamako hotel that serves as the headquarters of the European Union's military training operation in Mali on Monday.