After Praise for Her COVID Response, Jacinda Ardern Wins Election Landslide in New Zealand
Helped in part by her star power on the world stage and the plaudits she received for her response to the coronavirus pandemic, New Zealand prime minister Jacinda Ardern has claimed a huge victory in the country's election.
With results still to be finalized, Labour had won 49 percent of the vote, which was well clear of the opposition center-right National Party led by Judith Collins, who received 27 percent of the vote, Radio New Zealand reported.
"Tonight New Zealand has shown the Labour Party its greatest support in at least 50 years," Ardern told her party faithful at Auckland Town Hall on Saturday. "Thank you to the many people who gave us their vote, who trusted us with leading New Zealand's recovery."
"We will not take your support for granted and I promise you, we will be a party that governs for every New Zealander," she added.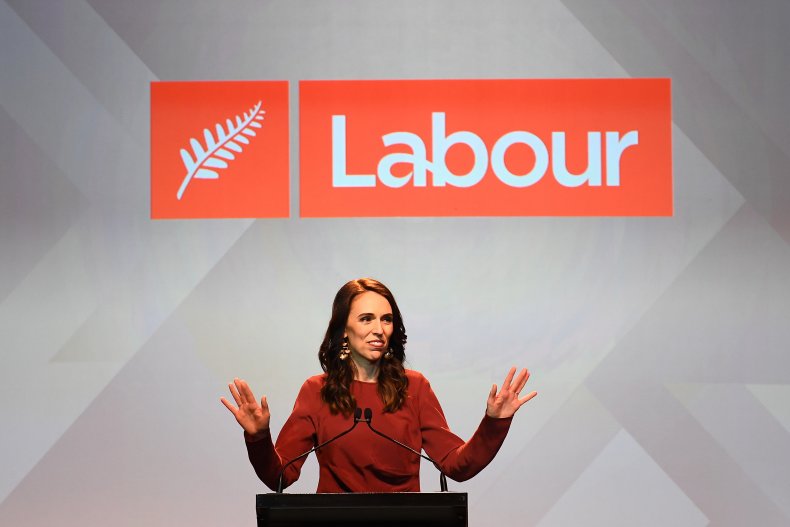 The mixed member proportional (MMP) representation system which the country has had since 1996 has always resulted in a coalition government. However, such is the scale of Labour's victory, Ardern's party is set to command a majority of 64 seats in the country's 120-seat parliament. The National Party is on course for 35 seats, while the Green Party and ACT will have 10 seats each.
The vote was delayed from September due to the coronavirus pandemic and Ardern was internationally praised for her strict national lockdown policy to curb the disease, which at fewer than 1,900 cases and only 25 deaths, left the South Pacific nation of five million people relatively untouched.
Community transmission was eliminated for 102 days before a new cluster emerged in August in the biggest city, Auckland. Last week, Auckland joined the rest of the country in reverting to the lowest alert level for the disease after no new community cases of COVID-19 outside of those in hotel quarantine were recorded. It means that Kiwis are no longer required to wear masks or socially distance.
Unusually for a New Zealand politician, Ardern, 40, has become a prominent figure on the world stage. Internationally lauded for her response to the country's worst ever terrorism attack, when a white supremacist gunned down 51 Muslim worshippers at two mosques in Christchurch in March 2019, she moved quickly to pass new laws banning the deadliest types of semi-automatic weapons.
She also became only the second sitting woman head of government to give birth while in office and made history in 2018 when she brought her baby daughter Neve to the United Nations General Assembly.