Department of Justice (DOJ) subpoenas for Ivanka Trump and Jared Kushner indicated that Special Counsel Jack Smith is nearing the end of his probe into former President Donald Trump.
Smith asked the former president's daughter and son-in-law this week to speak before a federal grand jury about Donald Trump's role in the riot at the U.S. Capitol on January 6, 2021.
Legal analyst Harry Litman, a former U.S. attorney and deputy assistant attorney general, told MSNBC's Morning Joe that the subpoena of high-profile witnesses in Trump's inner circle is an "end-game" move for Smith.
"Jack Smith is not messing around," he said. "Smith's view is everybody should be in the grand jury, the people deserve that, but often in the DOJ you would handle this with kid gloves."
Litman added that the two subpoenas tell him where Smith is going and where he's been "in the sense that this is an end-game move."
Smith was appointed by Attorney General Merrick Garland in November to oversee the investigation into Donald Trump's alleged efforts to overturn the 2020 presidential election, including a pressure campaign against state election officials and a scheme to send fake electors to block Congress' certification of Joe Biden's victory.
He is also investigating Trump's alleged mishandling of classified documents after he left office and any alleged efforts Trump and his legal team took to obstruct the federal government's retrieval of the documents.
After Trump announced he was running for president again in 2024, Smith was put on the case to ensure there was no conflict of interest for the DOJ. Trump has denied any wrongdoing in either case.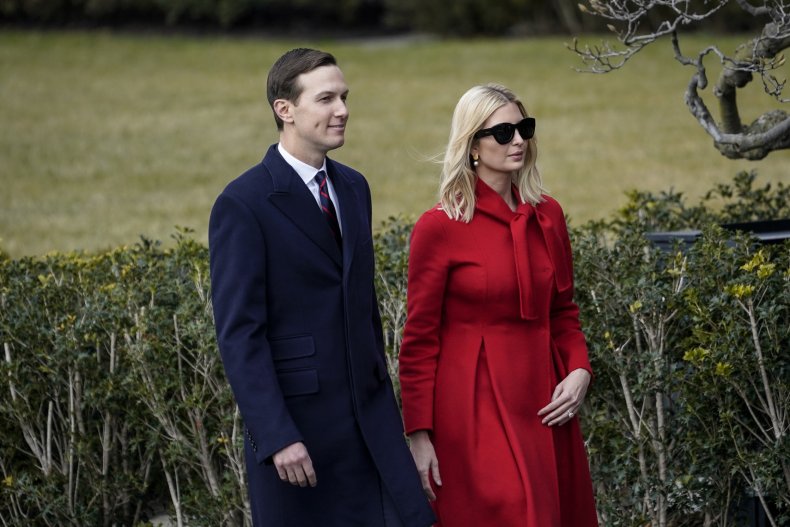 Nick Akerman, former assistant special Watergate prosecutor and former assistant U.S. attorney for the Southern District of New York, told Newsweek on Thursday that "we don't really know" the state of investigation.
"Certainly, there's no way that the special counsel can complete this investigation without putting most people in front of the grand jury," Akerman said.
Akerman said Ivanka Trump and Kushner were around the White House in the days leading up to January 6.
"There is good reason to believe that they would have knowledge about any of the myriad schemes Donald Trump was coming up with to thwart the election results," he said.
Akerman said getting their testimony is important before decisions are made whether or not to indict Donald Trump on charges relating to January 6.
"It's important to put them in the grand jury for no other reason to know what they say and to block out any possible defense that Trump might have," he said.
If Donald Trump goes to trial, he might try to call Ivanka and Kushner as witnesses. So the DOJ needs to know what they will say and won't say and "lock in their stories," as a way of neutralizing them as defense witnesses, Akerman said.
He said Ivanka and Kushner have also essentially waived their executive privilege by going before the January 6 Committee.
"They're really key witnesses from both standpoints," he said. "And the bottom line is you cannot decide whether or not to indict or to indict without having taken their testimony and locked it in."
Before any indictments can come, Akerman said Smith needs to also hear from other key witnesses in the Trump camp, including former Vice President Mike Pence, former White House Chief of Staff Mark Meadows and other Trump allies who were at the Willard Hotel war room right before January 6, including Michael Flynn, Roger Stone and Steve Bannon.
Akerman said there was a difference between what they knew and what Trump's White House staff knew about his January 6 plans.
Smith has reportedly also subpoenaed Meadows, Pence and former National Security Advisor Robert O'Brien.
Pence, who has said he will try to fight the subpoena, recently told reporters after a speech in Iowa that it is "unconstitutional and unprecedented."
Newsweek reached out to the DOJ, Ivanka Trump and Donald Trump for comment.