Mike Pence Has Stronger Case Than Trump to Defy Subpoenas: Law Professor
Former Vice President Mike Pence has a stronger case to defy a subpoena to testify before the January 6 Committee than former President Donald Trump, according to a law professor.
"An interesting and plausible theory that's more defensible than a broad claim to executive privilege," Anthony Michael Kreis, an assistant law professor at Georgia State University, said in a tweet on Tuesday. "The easiest path for the courts, my guess, is to narrowly focus on whether this was legislative business at all. We shall see."
The tweet by Kreis was in response to a Politico report that Pence is planning to defy the subpoena to testify about Trump's alleged attempts to overturn the 2020 election.
According to Politico, anonymous sources with knowledge of Pence's plans said that he believes he can defy the subpoena by arguing the "speech or debate" clause, citing his role as the president of the Senate while serving as vice president. According to the New York Times, the "speech or debate" clause is used to protect the separation of powers within the federal government.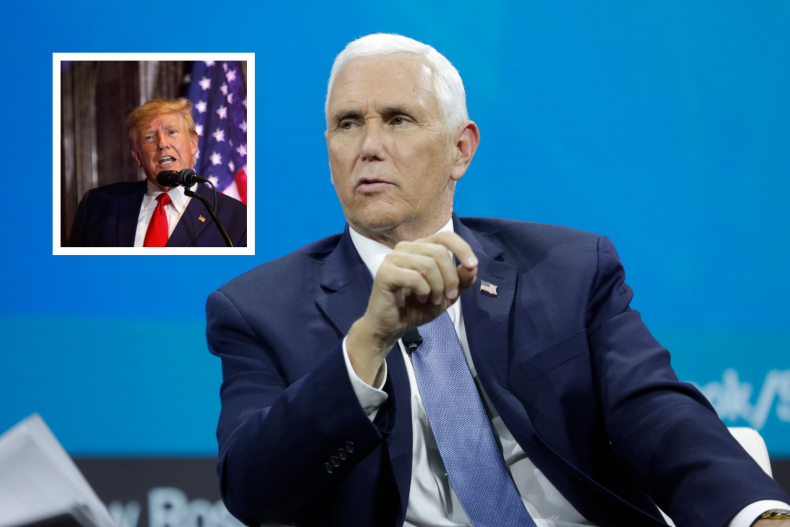 Amid the January 6 Select Committee's attempts to have members of Trump's administration testify about the former president's efforts to overturn the results of the 2020 election, lawyers for the former president said they plan to argue that Pence is protected by executive privilege and is not required to testify. Executive privilege allows communication between a president and members of the executive branch to remain hidden from the public.
"It is not a crazy or nonsensical theory that the Speech or Debate Clause, which protects lawmakers from inquiries that could chill legislative deliberations, can never apply to a sitting vice president who is also the president of the Senate," Kreis told Newsweek. "However, immunity from inquiry requires a demonstration of that the Pence was engaged in a legitimate legislative function that renders certain conversations off limits.
"Invoking the Clause alone won't work. If Pence has information about Donald Trump's plans for January 6th that are the byproduct of a purely partisan conversation or that were entreaties made in furtherance of a criminal act, Pence's claim should lose. So, while Pence is making a reasonably plausible claim to the constitutional shield that protects the legislative process, the courts will nevertheless have to sort through what information might be off limits from the special counsel versus what is fair game."
In November, Pence spoke to CBS News' Face the Nation and said, "Congress has no right to my testimony."
"We have a separation of powers under the Constitution of the United States," he said. "And I believe it would establish a terrible precedent for the Congress to summon a vice president of the United States to speak about deliberations that took place at the White House."