'Jackass' Star Bam Margera Found After Escaping Rehab for Second Time
Troubled Jackass star Bam Margera was found—again—over the weekend after fleeing from a Florida addiction treatment center.
Margera, professional skateboarderturned MTV media personality, went missing from the Lifeskills South Florida rehab center in Deerfield Beach, Florida, on Saturday, according to WFLA News. His stay at the facility had been court-ordered, and it was the second instance in the last two weeks where he had fled from rehab.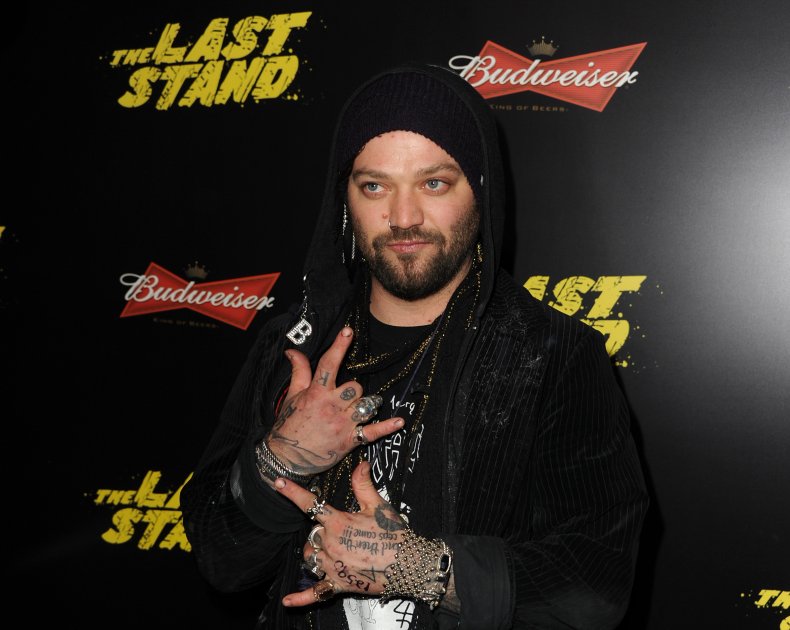 The Broward County Sheriff's Office confirmed in an email statement to WFLA that Margera had been found safe on Monday evening and would be returning to his rehab treatment. No details were provided about how or where he was found, or why he attempted to flee for the second time. When reached for comment by Newsweek, the Sheriff's Office also did not provide any other details about the case.
Margera previously left an unnamed rehab center in Delray Beach, Florida, on June 13. According to records obtained by WFLA, he told staff at the center that he was unhappy with the care he was receiving and intended to check himself into a different facility. Despite his claim, Margera did not immediately check himself into a new center and was instead located by police several days later on June 17.
Margera was ordered to attend rehab following an incident in September 2021 which saw Margera cause a disturbance at the Don CeSar Resort Hotel in St. Petersburg, Florida, around the time of his 42nd birthday. Police were called to the scene after receiving reports of an "emotionally disturbed person."
Margera initially entered the public eye in the late '90s, releasing a number of videos of himself performing skate tricks and stunts. The videos eventually led to him joining the cast of Jackass, which aired on MTV from 2000 to 2001. The series, controversial in its time but widely admired now, featured a cast of skateboarders and actors performing outlandish and painful stunts for comedy.
The success of the series led to a string of feature films starting in 2002, with Margera appearing in the first three.
Margera's history of alcohol and drug abuse eventually led to his ouster from the most recent entry in the series, 2022's Jackass Forever. In interviews, he had indicated that Paramount Pictures viewed him as too unstable to keep in the film, but that director Jeff Tremaine had initially fought for him to appear. Despite this, his trouble did eventually cause him to be fired from the film mid-production. Margera still appears in one short segment of Jackass Forever, but it is not remarked upon and his overall absence is not addressed in the film.
Updated, 7:20 p.m. EST, 6/28/2022: This article was updated to reflect a response from the Broward County Sheriff's Office.