Petition to Charge Police Involved in Jacob Blake Shooting Gets Over 500,000 Signatures
A petition demanding that criminal charges be brought against the officers involved in the shooting of Jacob Blake has attracted more than 500,000 signatures.
The change.org petition, which is directed at Wisconsin Gov. Tony Evers and the Kenosha Police Department, is calling for at least attempted murder to be leveled against those who shot the 29-year-old seven times in the back on Sunday, August 23.
Blake is reported to be paralyzed from the waist down as a result of the shooting at the 2800 block of 40th Street. Video of the incident showed Black man Blake walking away from three white officers.
As he attempted to enter a vehicle, within which were three of his children, he was shot in the back. The shooting has sparked days of rioting and protests in Wisconsin.
"Jacob Blake needs our help fighting for justice," states the petition, which currently has more than 543,000 signatures. The petition provides a link to a GoFundMe page set up by Blake's family, which has raised more than $1.3 million.
The investigation into the shooting has been handed over to the Wisconsin Department of Justice Division of Criminal Investigation with the assistance of Wisconsin State Patrol and Kenosha County Sheriff's Office.
In a statement on 24 August, DCI said it is reviewing evidence and determining the facts of the incident, and aims hand the report over to a prosecutor within 30 days. The prosecutor will then review the report and determine if any charges should be brought forward.
"If the prosecutor determines there is no basis for prosecution of the law enforcement officer, DCI will thereafter make the report available to the public," the statement said.
Gov. Evers and the Kenosha Police Department have been contacted for comment.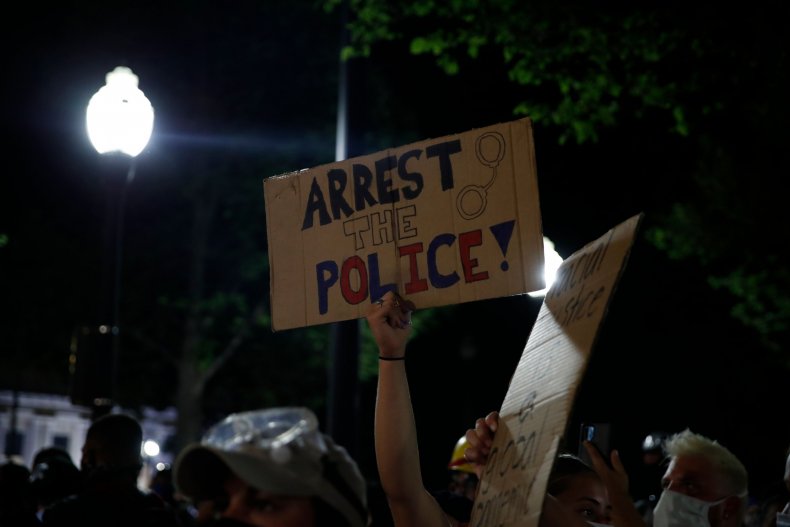 Democratic presidential nominee Joe Biden called for an "immediate, full and transparent investigation" into the shooting and the officers involved to be held accountable.
Sen. Bernie Sanders tweeted: "The police who shot Jacob Blake in the back seven times must be fired, arrested and prosecuted to the fullest extent of the law. Congress cannot wait any longer to act forcefully to end the horrific violence against Black Americans at the hands of police."
Wisconsin Democratic Party Chair Ben Wikler said of the shooting: "It's a sickening, infuriating tragedy, and a symptom of the deadly disease of white supremacy and racism that must be confronted and defeated in our state and nation. The officer who shot Mr Blake seven times at point blank range should be investigated, tried and convicted."