South Africa: Zuma's Friends 'Offered Finance Ministry Job'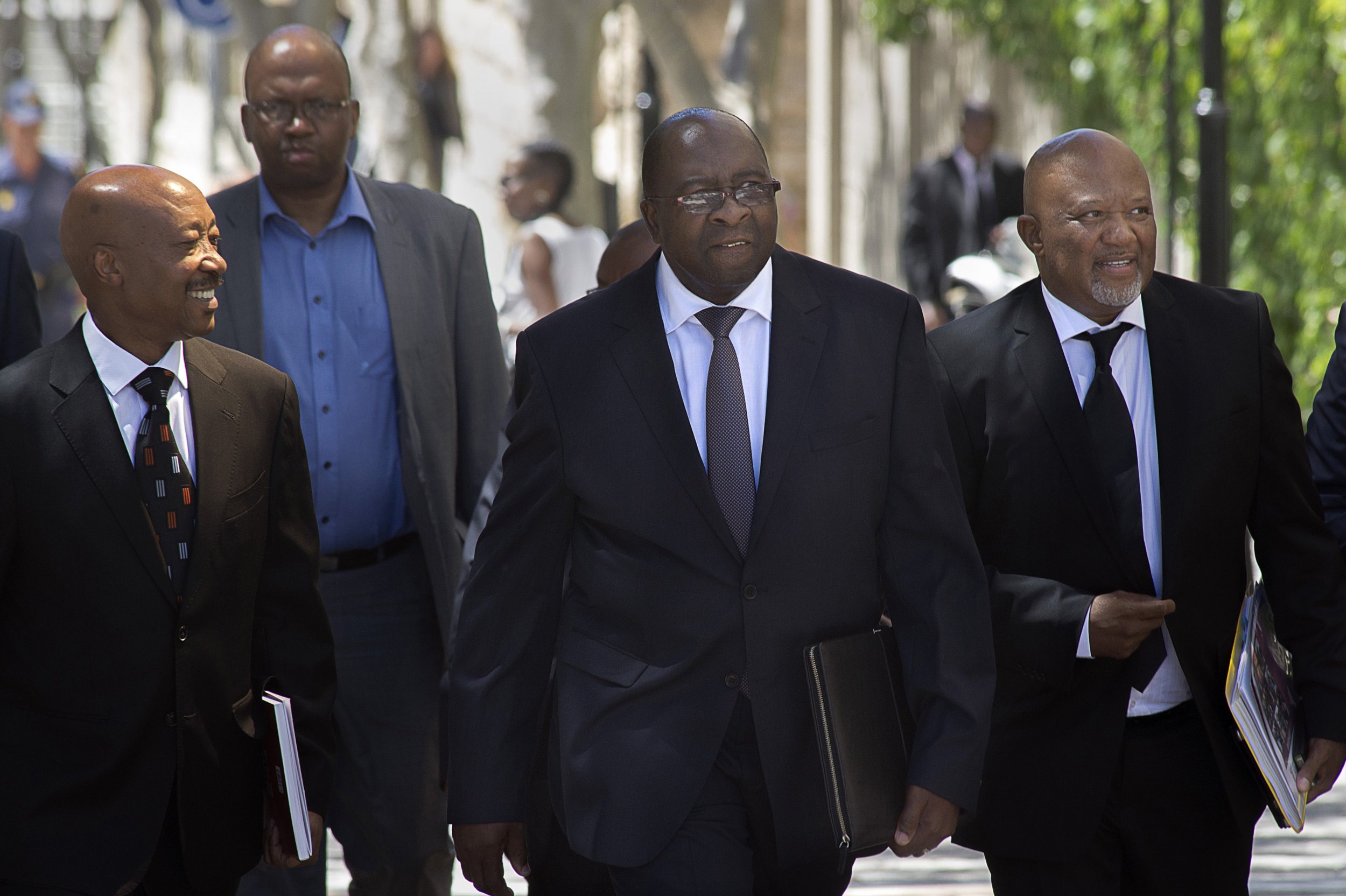 South Africa's Jacob Zuma faces a fresh crisis after the deputy finance minister admitted his was offered a promotion by a wealthy family with close ties to the president.
Zuma came in for criticism in December 2015 for firing then-Finance Minister Nhlanhla Nene and replacing him with David van Rooyen, a little-known MP. Van Rooyen was himself replaced by the current finance minister, Pravin Gordhan, less than a week into the role.
It now appears, however, that the Gupta family—a wealthy Indian family based in South Africa with close links to Zuma—may have played a role in Nene's dismissal. Deputy Finance Minister Mcebisi Jonas said that he was offered the role of finance minister by members of the Gupta family while Nene was still in his post. Jonas said he "rejected this out of hand" as the offer "makes a mockery of our hard-earned democracy," in a statement issued by South Africa's finance ministry on Wednesday.
The revelation has prompted widespread criticism of Zuma and of the Guptas' influence in South African politics. Mmusi Maimane, leader of the opposition Democratic Alliance, called for Zuma to resign or be recalled by the ruling African National Congress and said that he would lay charges of corruption against members of the Gupta and Zuma families on Thursday. Barbara Hogan, a former ANC minister of health and public enterprises, said the ANC must "deal with this rot" and that the issue "cannot be swept under the carpet."
The Gupta family have denied Jonas' claims and charged him to provide an account in court, according to Reuters. The family relocated from India to South Africa in 1993 and their business Sahara Computers had an annual turnover of 200 million rand in 2013 ($22 million at the time) and employed 10,000 people. Several members of Zuma's family have in the past or currently work for the Guptas, including his son Duduzane Zuma.
The crisis comes just a month after Zuma performed a dramatic U-turn over the state-funded improvements to his homestead in Nkandla. A 2014 report by Public Protector Thuli Madonsela found that Zuma had "unduly benefited" from the improvements, which cost 246 million rand ($23 million at the time) and included a swimming pool and chicken run. After years of opposition, Zuma's counsel admitted to South Africa's constitutional court in February that the president was wrong to ignore Madonsela's report and should pay back some of the money.