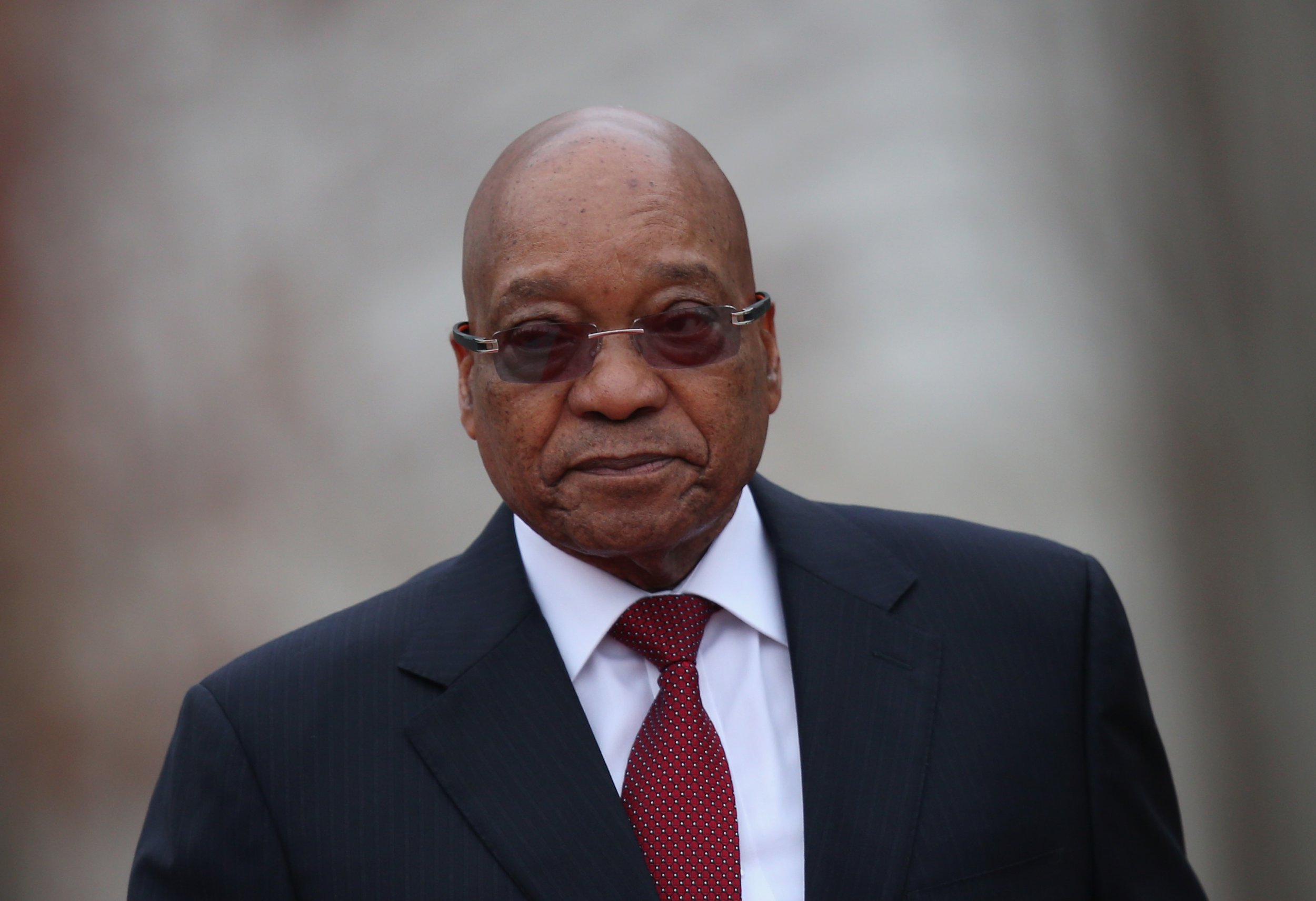 South African President Jacob Zuma has survived a no-confidence vote brought by the opposition but still faces a bid to revive a corruption case against him.
Opposition party the Democratic Alliance (DA), headed up by Mmusi Maimane, brought the motion against Zuma following the latter's dismissal of former South African Finance Minister Nhlanhla Nene in December 2015. Nene was replaced with the little-known David van Rooyen, who in turn was superseded by Pravin Gordhan as the country went through three finance ministers in a week.
The motion, the second time Zuma has faced a no-confidence vote in less than a year, was voted down by members of the South African parliament from the ruling African National Congress (ANC), which holds 249 of the 400 seats in the legislature. It was defeated by 225 votes to 99, South African news site Times Live reported.
Leftwing opposition party the Economic Freedom Fighters (EFF), the third-largest party in parliament, announced earlier on Tuesday that it would not be participating in debating the motion. "The EFF refuses to legitimize a morally and politically compromised President of the ANC through another process on Parliament," the EFF statement read.
Zuma's woes are not over, however, as the High Court in the capital Pretoria is hearing a DA-led action to reinstate 783 corruption charges against the 73-year-old president. The charges relate to an arms deal worth 30 billion South African rand ($1.9 billion at current exchange rates) announced in 1999, when Zuma was the ANC's deputy leader. Zuma was sacked as deputy president in 2005 after his financial adviser was convicted of corruption in relation to the deal and charges were later launched against Zuma.
The corruption case against Zuma collapsed in April 2009, with the National Prosecuting Authority (NPA) arguing that phone-tap evidence suggested political interference in the investigation. Zuma was elected president a month later.
The South African presidency has rejected the DA's attempts to have the case reviewed as "an abuse of process by a political party in order to advance a political agenda." The DA, however, maintains that the case against Zuma was dropped due to "irrational political considerations not based in law or due process" and that Zuma should face trial for the charges.
The case adds to a difficult start to 2016 for Zuma. The South African president has been dogged by the Nkandla scandal, which relates to state-funded improvements made to his rural homestead. A 2014 report by Public Protector Thuli Madonsela found that Zuma had "unduly benefited" from the upgrades, which included a swimming pool and chicken run, and that he should pay back at least part of the 246 million rand ($23 million at the time) spent on the improvements. In February, Zuma's lawyer admitted before the Constitutional Court that the president had been wrong to ignore the report's findings.