The re-release of a song by Taylor Swift about an ill-fated relationship has spurred a lively internet response among those who saw it as a way for the singer to settle a few scores with the actor Jake Gyllenhaal.
The couple were together for three months from October 2010 and he was believed to be the subject of some of the lyrics on her fourth studio album Red that came out in 2012
Fans have speculated that the age gap between the couple — Swift was 20 and Gyllenhaal was 29, was one of the main reasons for their split.
On Friday, Swift re-released the album, now titled "Red (Taylor's Version)" which contains six previously unheard songs written at the same time as the original album which was released in 2012.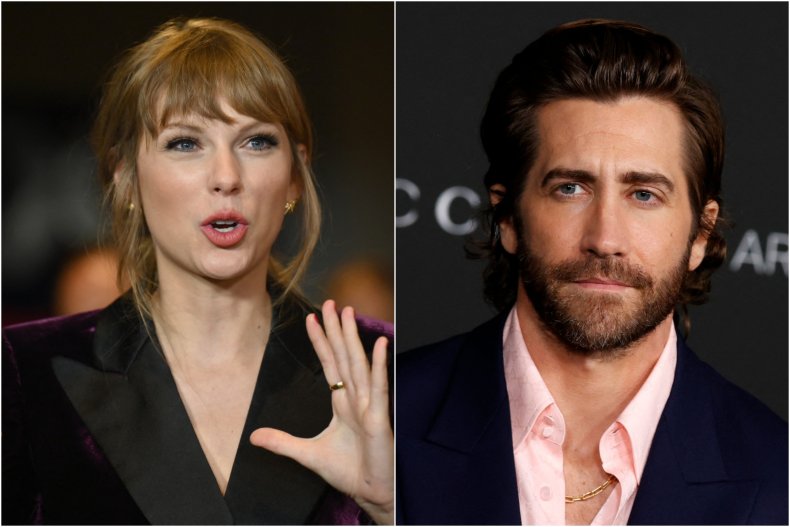 The confessional nature of the ten-minute video for the song "All Too Well" and new lines such as "I'll get older, but your lovers stay my age," sparked much comment on social media.
"Taylor after absolutely tearing apart Jake Gyllenhaal for 10 minutes", wrote one user who shared an image of the singer next to a bonfire.
The song's line about how she "left my scarf there at your sister's house" was the subject of light-hearted remarks among fans.
"Some fans even joked about the song's now-famous line about the scarf she left in the drawers of her ex-lover's sister's home," wrote Alex Goldschmidt.
The Hollywood A-lister is "wondering if it's already too late to return the scarf" wrote another user.
"Jake Gyllenhaal right now trying to find that Innocent Smelling Scarf," wrote another user with an image of the star's face superimposed on someone looking at a pile of the clothing item.
Gyllenhaal's friend, actor Andrew Burnap even referred to the scarf tweeting on Friday, "This is gonna sound crazy and you will definitely think i'm kidding but i'm not – i think i am in possession of that scarf," Hollywood Life reported.
Swift has never publicly credited Gyllenhaal as the inspiration for the track but she told The Tonight Show with Jimmy Fallon the original version was cut down for the 2012 album because it was an "absurd length" but decided it would work on the album's re-release.
The re-release of the album is part of her campaign to regain control of her music which she said was sold without her permission. It follows a dispute and a public feud with Scooter Braun, an executive at her former label, Big Machine Records.