Jameela Jamil has urged people to consider Kanye West's mental health following the rapper's flurry of outbursts on social media towards his estranged wife Kim Kardashian and her new boyfriend Pete Davidson.
The Good Place star took to Instagram to encourage her followers to be respectful of West who is facing much criticism for publicly sharing private messages from Kardashian as he continuously posted his desire to reconcile with her on social media over the past week.
Jamil, 35, has asked her followers to refrain from "enjoying and encouraging" West's behavior.
The performer was diagnosed with bipolar disorder in 2018.
"We are watching a mentally ill man coaxed over the edge by our engagement/media attention," Jamil wrote in a lengthy Instagram post. "The consequences of this getting worse/messier will be him losing access to his kids. Learn something from how we fed into Britney [Spears's] mental health strains and stop enjoying and encouraging this.
"I know he's asking for attention, but getting it will create unimaginable sadness for him and mostly his completely innocent kids later. Stop meme-ing this."
The actress continued: "Even famous people, when clearly going through something with their mental health, should be off limits when it comes to internet lols. I know he's not in the right. But I also know pouring gasoline on this fire when someone is bipolar isn't going to make anything easier for anyone involved.
"This s*** must be really hard for all of them. Especially Kim. And egging him on won't help her or her babies. It's not funny, it's real life."
West has since apologized for "harassing" Kardashian and acknowledged his conduct on social media, such as using all capital letters, comes across as intimidating.
"I'm working on my communication. I can benefit from a team of creative professionals, organizers, mobilizers and community leaders. Thank everybody for supporting me," the 44-year-old wrote.
"I know sharing screen shots was jarring and came off as harassing Kim. I take accountability. I'm still learning in real time. I don't have all the answers. To be good leader is to be a good listener."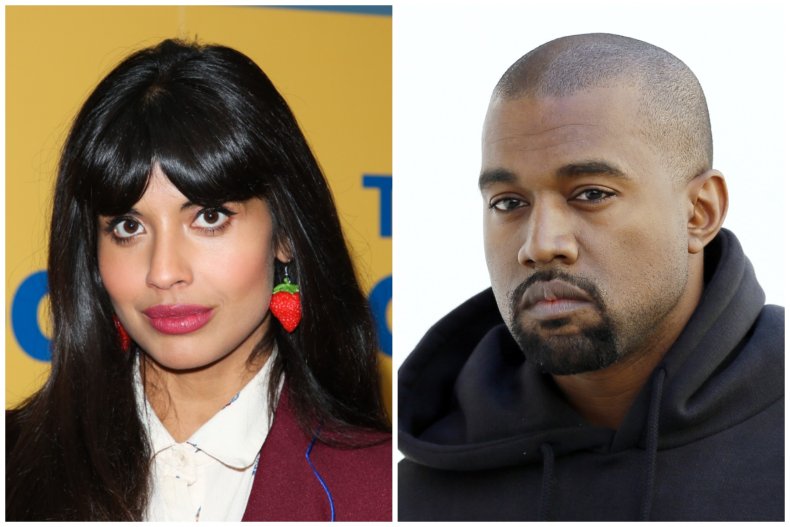 Meanwhile, a lawyer specializing in family law told Newsweek that Kardashian can pursue an emergency order to prevent her ex from publicly ranting about their relationship and separation.
"Kanye's behavior is becoming more erratic and problematic for his legal case," trial attorney Holly Davis said.
"If he continues to engage the public in his personal and private disputes and conversations with Kim, and if she feels threatened or harmed by it, it can be handled in their divorce through a temporary order that prohibits Kanye from discussing the divorce, his kids and his wife's new boyfriend with the public."
Newsweek has contacted representatives for West for comment.