President-elect Joe Biden should "consider" pardoning President Donald Trump to allow the U.S. to move forward, the former FBI director James Comey has said.
Comey said it was right to impeach the president and that it would be "good for our country" if he were removed from office before Inauguration Day, but that when Biden takes office, he should look at granting clemency to Trump "as part of healing the country."
Comey, who was fired by Trump in May 2017, told the BBC program Newsnight that he had been "sickened" by the scenes of last Wednesday when Trump supporters stormed the U.S. Capitol in unrest that was linked to the deaths of six people.
"I obviously think he belongs in jail but I don't think pursuing that is in the best interest of the entire nation," Comey said.
"Whatever you do, the next president Joe Biden should explain it to the American people. Be transparent about why you're doing what you're doing," he added.
Anchor Emily Maitlis asked Comey whether Biden should follow the lead of former president Gerald Ford, who in 1974 pardoned his predecessor Richard Nixon after his resignation due to the Watergate scandal.
"He should at least consider it," Comey said, adding that Trump "might figure out that if he accepts a pardon, that's an admission of guilt...so I don't know that he would accept a pardon.
"But as part of healing the country and getting us to a place where we can focus on things that are going to matter over the next four years, I think Joe Biden is going to have to at least think about that," he said.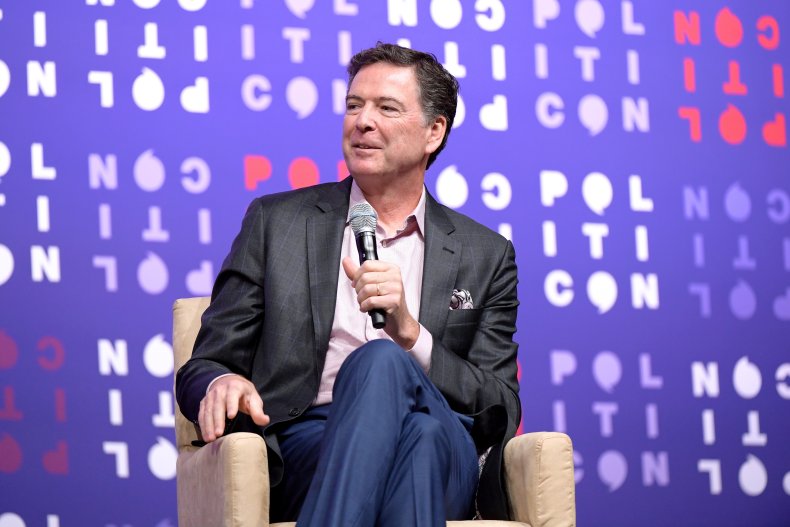 Senate Majority Leader Mitch McConnell (R-KY) said that the second impeachment trial would not begin until after the Senate returns from a recess scheduled to end on January 19, meaning the trial could only start on January 20, the day that Biden is sworn in.
There are also questions over whether the Senate has the constitutional authority to conduct impeachment proceedings against a president who has left office.
Comey said that it would be best for the incoming administration to ensure that Trump is not a key feature of public life.
"On balance, the best decision for the United States of America would be not to grant Donald Trump the platform that prosecuting him would give him for every day for three or four years in the nation's capital as 'the United States versus Trump'.
"I think the better thing for our country and our new president, is to push Donald Trump to the side a bit. I would rather the TV lights go out and he stand on the lawn at Mar-a-Lago shouting at cars in his bathrobe, where none of us can hear that."
The graphic below by Statista shows how Americans feel about the removal of Trump from office before the inauguration of President-elect Joe Biden.