Petition to Ban James Corden from 'Wicked' Film Surpasses 60,000 Signatures
James Corden's appearances in high-profile musical adaptations have angered cinema fans so much in recent years that literally thousands of people don't want him anywhere near the upcoming Wicked movie.
A Change.org petition to keep the late-night host out of the cast of the highly-anticipated screen adaptation of the beloved musical has now surpassed 60,000 signatures.
"James Corden in no way shape or form should be in or near the production of Wicked the movie," reads the petition's description. "That's pretty much it."
Musical lovers have long shared their ire at the over-saturation of Corden, 43, in movies and musicals, with the Gavin and Stacey star having famously starred in the universally panned Cats in 2020 as well as Into the Woods, Trolls, The Prom and most recently, Cinderella.
Corden's performance in Amazon Prime's new Cinderella movie alongside Camilla Cabello was a real bone of contention for pop culture fans who were not even remotely impressed.
Newsweek has contacted Corden's representatives for comment.
Despite winning a Tony Award in 2012 for his role in One Man, Two Guvnors, Corden has become something a loathed figure in the musical world.
However, Corden's performance as Bustopher Jones in Cats was considered such an abomination that the musical's original creator Andrew Lloyd Webber said he bought a dog to cope.
"Bustopher without interruption, as I wrote it. Do not be beguiled by other versions," Webber said in a recent YouTube live commentary for a 1998 filmed version of the stage show, per NME.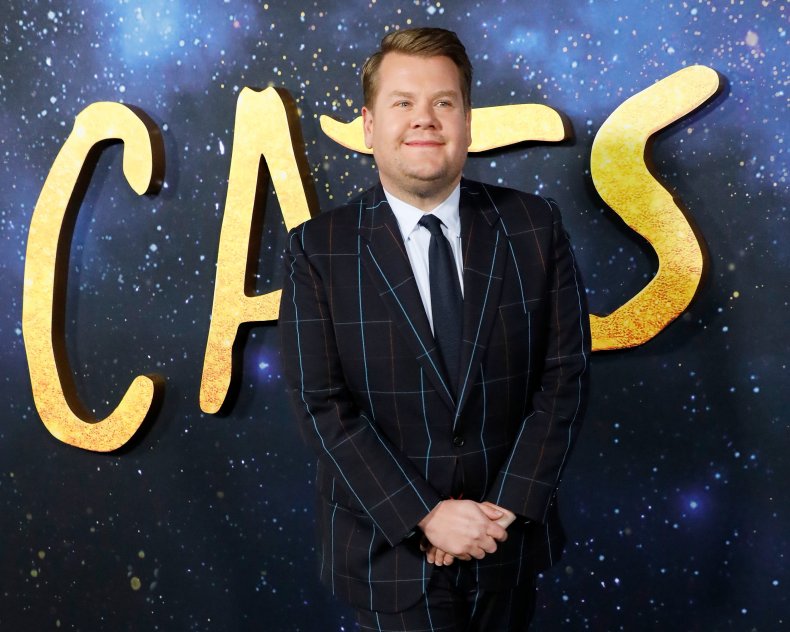 "Other versions with unfunny interpolations which I begged to be cut out. I did manage to get the worst of them removed. I cannot tell you how absolutely un-Eliot it all was in this song... He certainly didn't hang around on a seesaw."
News of the petition is doing the rounds on social media where Twitter users are keeping track of the signatures.
"I've never signed a petition so quickly in my life," joked Twitter user Jack Remington.
While another person joked: "me creating new email accounts to sign the 'keep james corden out of wicked' petition."
The petition comes as Ariana Grande and Cynthia Erivo have been cast as the leads for the upcoming John Chu big-screen adaptation of the iconic musical—Grande will star as Glinda while Erivo will star opposite as Elphaba.
The stars announced their castings last week via Instagram.
"Dear Cynthia, honored doesn't even begin to cover it. I cannot wait to hug you. See you in Oz," Grande wrote in a message to Erivo, along with a pink and green floral bouquet—the signature colors of the characters Glinda and Elphaba.