Who is James Cromwell? Actor Glues Himself to Starbucks Counter in Protest
Oscar-nominated actor James Cromwell made headlines Tuesday after he super-glued himself to a Starbucks counter in New York City to protest the company's policy of charging extra for plant-based milk.
Cromwell, who has appeared in films such as Babe, L.A. Confidential, Star Trek: First Contact, and the TV series Succession, protested the coffee chain alongside activists affiliated with (PETA). The group denounced Starbucks' up-charge for vegan milk, calling the issue harmful to the environment and discriminatory towards certain customers.
The protest does not mark the first time Cromwell has been involved in activism. In 2019, Cromwell was arrested and given six months probation for protesting animal testing labs at Texas A&M University. Two years earlier, the actor was sentenced to seven days in jail for refusing to pay fines related to a protest at the site of a natural gas-fired power plant near his home in New York.
"When will you stop raking in huge profits while customers, animals and the environment suffer?" Cromwell said Tuesday, with one hand glued to the counter of a Starbucks in Midtown, Manhattan. "When will you stop penalizing people for their ethnicities, their morals?"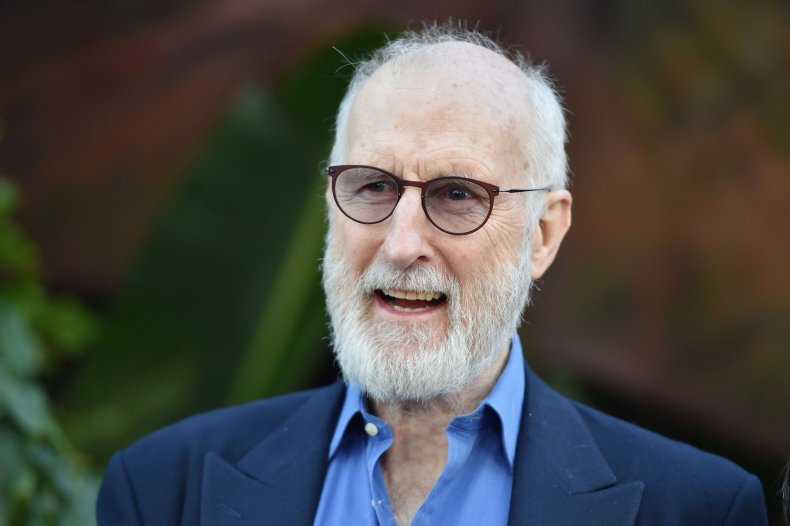 "Starbucks has admitted that cow's milk is the company's biggest contributor to its carbon footprint. And Starbucks agrees that vegan milks are a big part of the solution, but it still charges for them!," he continued.
The latest protest was live-streamed via Facebook, and showed Cromwell situated among a small group of activists wearing PETA T-shirts and holding signs that read "stop charging for vegan milk." During the gathering, Cromwell read a prepared statement in which he outlined how dairy cows are abused and exploited for their milk. He also accused Starbucks of discriminating against lactose-intolerant customers, who are primarily people of color, by charging extra for plant-based alternatives.
After fishing his statement, Cromwell and other activists could be heard chanting "Save the planet, save the cows. Stop the vegan up-charge now!"
Police were eventually called to the scene, telling protesters to vacate the area, according to PETA. It is unclear whether or not the protesters faced any charges. A Starbucks spokesperson told Newsweek on Tuesday that while the company respects customers' rights to protest, it does not condone disruptive behavior within its stores.
"We treat all demonstrators as customers, and we expect all customers to uphold our customer policy expectations," the spokesperson said.
PETA has previously staged similar protests against Starbucks. In April, two activists were arrested after they super-glued themselves to a counter at the company's headquarters in Seattle, according to Nexstar Media. The activist group has also teamed up with other celebrities, such as Sir Paul McCartney, who penned a letter in late March asking Starbucks to end the up-charge on vegan milk.
In an interview published earlier this year, Cromwell told The Independent that he's not sure whether or not his activism has affected his ability to work in Hollywood. However, he added that in today's political climate, "the best way to deal with what you're feeling is to become engaged."
"I can't say I'm a revolutionary because that would mean total commitment. But I'm on the cusp, and my time will come when my voice is required again and my presence will make a difference," he told the news outlet.