James Gunn Horrified at Alec Baldwin Set Shooting: 'My Greatest Fear'
James Gunn has shared his horror at the accidental shooting of a cinematographer by Alec Baldwin on a movie set yesterday.
Halyna Hutchins, 42, died after she was fatally shot by the actor when a prop gun malfunctioned on the set of the movie Rust. The film's director Joel Souza was also seriously injured in the incident.
Hollywood is reeling from the tragedy, with many questioning how it could have occurred and how a prop gun is capable of actually firing bullets.
Gunn, the director of Guardians of the Galaxy, has said that such an accident happening on set is one of his biggest fears.
"My greatest fear is that someone will be fatally hurt on one of my sets. I pray this will never happen," the filmmaker tweeted. "My heart goes out to all of those affected by the tragedy today on Rust, especially Halyna Hutchins & her family."
Another movie director and personal friend of the late Hutchins, Adam Egypt Mortimer has also reacted to the shooting.
"It's really bizarre that they would have been in a situation where a gun is being fired unexpectedly with a projectile in it," he said on U.K. TV show Good Morning Britain.
"I did a movie with Halyna just last year that had a lot of gunplay in it and honestly, we didn't even use guns that fired anything. They didn't even fire blanks because it's possible to replace everything with CGI and just use guns that make noises."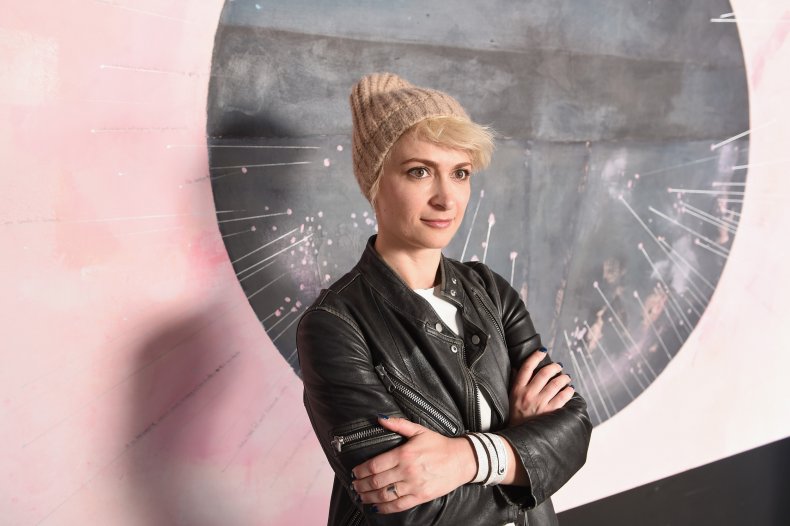 Authorities have confirmed that Baldwin has been questioned and that an investigation remains ongoing.
"Mr. Baldwin was questioned by investigators and released. No arrests or charges have been filed," a spokesperson said in a statement. "This investigation remains open and active. No charges have been filed in regard to this incident. Witnesses continue to be interviewed by detectives."
The incident has prompted comparisons to the death of Brandon Lee, the son of Bruce Lee, who died under similar circumstances in the early 90s.
Shannon Lee, the daughter of the martial arts legend and brother of late film star Brandon, paid her condolences to Hutchins' family following the tragedy.
"Our hearts go out to the family of Halyna Hutchins and to Joel Souza and all involved in the incident on Rust. No one should ever be killed by a gun on a film set. Period."
While author Mark Harris tweeted: "One of the first stories I ever covered as a journalist was the accidental death of Brandon Lee. It left me with a lifelong dread of guns on sets. This is horrific."