James McAvoy on Playing the Lord of Dreams in Neil Gaiman's 'Sandman' Sequel
"I suppose you must be wondering why I called you all here today," Destiny tells his ethereal siblings, Death, Desire, Dream, Despair and Delirium. "There are things to discuss, there is something I must say."
The ominous meeting is the first time the family of supernatural beings known as "The Endless" have gathered in more than a century and the encounter sets the stage for what's to come in The Sandman: Act II — Audible's second instalment of Neil Gaiman's Sandman series.
Based on the DC graphic novels of the same name, the Audible Original version of the series was adapted and directed by Dirk Maggs, with Neil Gaiman executive-producing and lending his voice talents as narrator.
The Sandman: Act II features a star-studded cast unlike any other, including Brian Cox (Troy, Succession), Kat Dennings (Thor, Nick and Norah's Infinite Playlist), John Lithgow (Dexter, The Crown), Jeffrey Wright (Casino Royale, Westworld), Bill Nighy (Love Actually, Harry Potter and the Deathly Hallows), Kristen Schaal (Gravity Falls, Toy Story 3), Andy Serkis (The Lord of the Rings, War for the Planet of the Apes), and Michael Sheen (Masters of Sex, Good Omens).
James McAvoy (X-Men, Split) stars as the series' titular character, the Sandman, also known as Morpheus, Lord of Dreams — oftentimes called Dream.
"All conscious beings dream in one form or another, and the reason we dream is because of Morpheus," McAvoy told Newsweek in an exclusive interview. "Morpheus is the king, the janitor, the caretaker, and the defender of the realm of dreams."
The first act of The Sandman was released last summer and was lauded by critics across the globe and occupied the top spot on the New York Times Best Seller Audio Fiction list for much of the year. The series also saw a record-breaking number of pre-orders and holds the distinction of being the best-selling Audible Original in the company's history.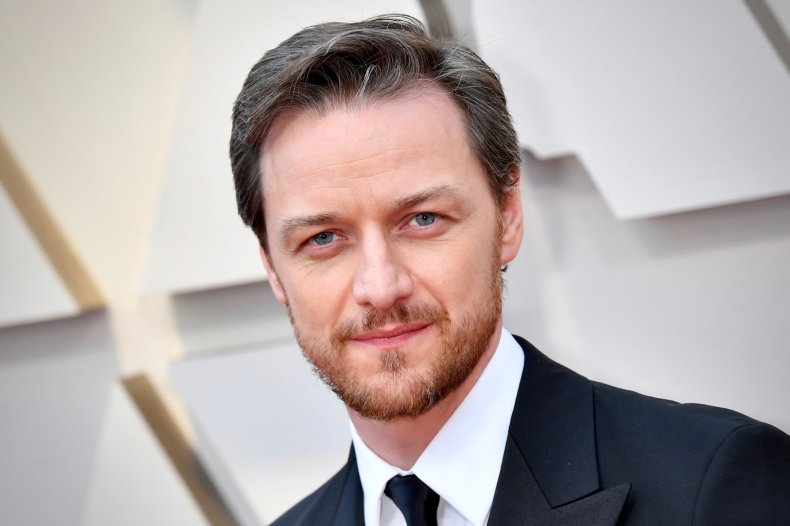 The graphic novels the audio series is based on has received similar praise, with Los Angeles Times Magazine heralding the series as "the greatest epic in the history of comic books."
"In the first act, Morpheus was incarcerated and tortured for decades before finally freeing himself," McAvoy explained. "He had to get over the trauma of what they did to him and had to rehabilitate himself." In Act II, Morpheus is finally able to rebuild his kingdom along with assisting his otherworldly siblings in a much bleaker task.
"One of the great things that Dirk has done with this is that he's made each act stand alone," McAvoy said. "He knows that people don't go into a movie thinking they have to read the book first, so he directed the audio series the same way."
Ditto for listeners who haven't listened to the first part of The Sandman before jumping into Act II. "It's not at all necessary," he said, "but why wouldn't you want to? Both parts are a wild ride."
Another appealing element of the series is that no two episodes are the same. "In the land of dreams, time moves differently and not linearly," McAvoy explained. "One day Morpheus is immersed in the world of William Shakespeare in London, the next day he's speaking with Hercules and the Gods of Ancient Greece; then he's back speaking with (DC comics antihero) John Constantine."
"Neil is a magician, a true conjurer"
McAvoy explained that more than any other member of the mystical family, his character has the strongest sense of duty. "Of all the entities, Morpheus knows his purpose; that he has a job to do, a responsibility to fulfil. He takes it very seriously," he said.
And his relationship with each sibling of The Endless is complicated, McAvoy said. "They seem to be at odds with each other all the time, yet it doesn't feel like they can survive without each other."
He explained that each member is "charged with facilitating, maintaining, cultivating, and defending, certain facets of the human experience," and that beyond the members of the family listeners meet at the beginning of Act II, a reckoning awaits between them and another member of The Endless. "I won't give away any spoilers," he teased, "but one of our long-lost siblings is among the best elements of this story."
And while Morpheus doesn't always get along with the other members of The Endless, McAvoy explained that Dream and Death are particularly close. "They get along very, very well," he said. Death is played by Dennings, someone McAvoy said was unexpected in the role. "When you think of Death, you don't think of Kat with her brilliant throwaway delivery," he explained, "but she nailed it and once you hear her, you know how perfect for the part she is."
He said Dennings portraying Death is just another example of the brilliantly unexpected world Gaiman and Maggs created for the audio adaptation of the series.
"Neil is a magician, a true conjurer," McAvoy said, "and Sandman is just a playground for his imagination."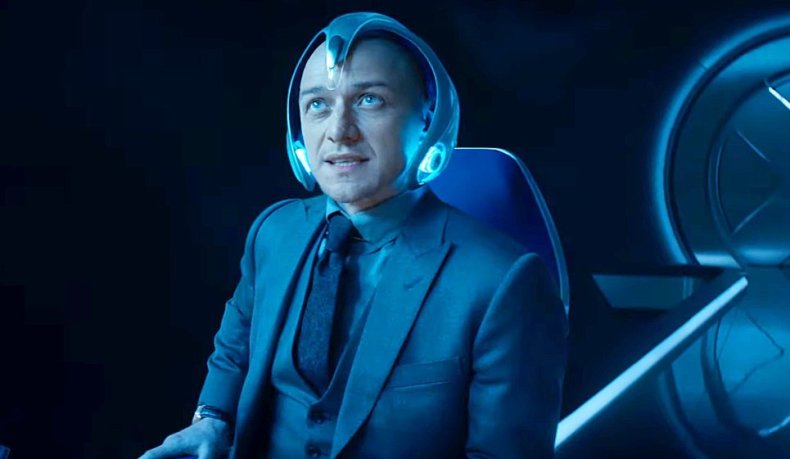 And while he said he wants to be involved in anything Gaiman does, it was actually his prior work experience with director Maggs that got him to sign onto the series. "I first met Dirk on another Neil collaboration from back in the 90's called Neverwhere," he said, "I really enjoyed working with him and was excited to work with him again."
Even still, McAvoy said that he was such big fan of the graphic novels, ("I was terrified in parts of the comic books as a teenager, but they were impossible to put down,") that he wanted to be sure the audio adaptation of the series would do the story justice. "Right away, I knew that if Dirk was at the helm, this story would be told right and by someone who really understood the original source material."
He added that he quickly learned that Maggs is a true veteran of the comic book world. "He understands the drama of this type of storytelling better than perhaps anyone," he said.
On Gaiman, McAvoy explained that the acclaimed author was able to create the world in the first place in a way nobody else would have. "I think DC gave this to him thinking he was going to write a whole line of comic books that existed in the worlds they already had," McAvoy explained. "Instead, Neil had a vision of his own and he took creative control and they let him run with it."
Professor X and Netflix
Within the DC universe, Gaiman weaves in character interactions between Morpheus and DC icons like Batman and Superman. Perhaps a lesser likely interaction, however, would be Morpheus meeting another character McAvoy has portrayed before: "Professor X and Morpheus both like to work inside the minds of people, so there is a definite playing field where the two of them could work together," he said. But since X-Men rights officially belong to Marvel, which is owned by Disney, McAvoy said such a collaboration could be complicated. "That's something for bigger heads and creative executives to figure out," he said.
On appearing in Netflix's upcoming television adaptation of The Sandman, McAvoy said he isn't involved with the project, "but never say never." He said he knows the televised version of Morpheus's character is already portrayed by Tom Sturridge (On the Road, Pirate Radio), but he said he'd be up for participating in another capacity, "if it's a fun role, a good part, and if they pay me mountains of cash," he laughed.
In the meantime, audiences will have to appreciate the level of commitment McAvoy has already shown as the voice of the iconic character. "Even though it was just me and Dirk and a sound engineer in the recording booth, I felt every emotion and I hope listeners can tell," he said. "I was standing up, I was yelling, I was moving." He added that even though he had to convey the full essence of Morpheus through his voice alone, "when I'm playing the Lord of Dreams, I don't feel limited."
The Sandman: Act II is available exclusively from Audible beginning September 22, 2021.