Who Is James McGibney From 'The Most Hated Man on the Internet?'
The Most Hated Man on the Internet is the latest Netflix true-crime documentary you don't want to miss.
The series delves deep into the shocking true story of Hunter Moore, the creator of the revenge porn website, Is Anyone Up, and the fight of one of the victim's mothers, to shut it, and Moore, down.
After her daughter's email address was hacked and her intimate images posted on Is Anyone Up, Charlotte Laws spoke with 40 other victims who had either been hacked or had their images posted on Is Anyone Up as part of the "revenge porn" cohort.
Eventually, Laws caught the attention of the FBI, who began an investigation based on her research.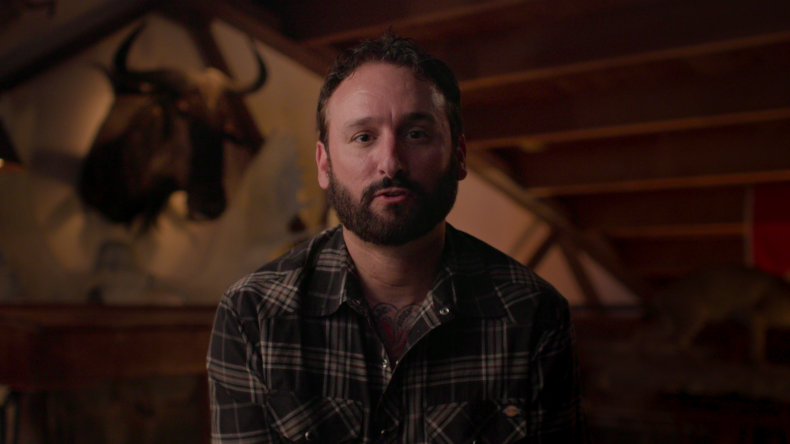 Alongside Laws, there was another key player in the fight against Hunter Moore and that was James McGibney, the man who shut down Moore's website.
McGibney makes his first appearance in Episode 2 of The Most Hated Man on the Internet on Netflix, where he reflects on the moment Hunter Moore's dark website came to his attention.
Newsweek has everything you need to know about James McGibney.
Who Is James McGibney?
James McGibney is an American entrepreneur and former U.S. Marine.
During his time in the Marine Corps, McGibney was also responsible for the cybersecurity of 128 embassies throughout the world. He worked with the the Third Surveillance Reconnaissance Intelligence Group and Marine Security Guard Battalion.
He received the Navy Achievement Medal for his service.
He is well known as the CEO and founder of ViaView, Inc., which owns and ran the web sites BullyVille.com, CheaterVille.com, KarmaVille.com, CupidVille.com, SlingerVille.com and DramaVille.com.
McGibney is a strong anti-bullying advocate, having experienced bullying in his younger years. Speaking in The Most Hated Man on the Internet, McGibney shared that his first bully was his father.
Aside from his career in the Marines, McGibney has a Master's degree in criminal justice from Boston University and in August 2021, he earned Harvard University's Cybersecurity Certification: Managing Risk in the Information Age.
James McGibney, Hunter Moore and Is Anyone Up?
In late 2011, James McGibney was approached online by Hunter Moore, who was offering McGibney space to advertise on his website, Is Anyone Up.
After McGibney looked into Is Anyone Up, he was "appalled" by what he saw, he recalls in The Most Hated Man on the Internet.
He then set out on a mission to protect the women on the site, with the goal to "totally and utterly destroy Hunter Moore's life."
To do so, McGibney became an advertising partner and was able to convince Moore he was supportive of Is Anyone Up. However, in reality, he was earning his trust so he could persuade Moore to sell the website to him.
In April 2012, McGibney purchased Is Anyone Up for less than $15,000, according to ABC News.
McGibney redirected traffic coming to Is Anyone Up to his site BullyVille.com, an anti-bullying website where people can discuss their experience of being bullied and seek help.
Ultimately, McGibney had successfully shut down Is Anyone Up?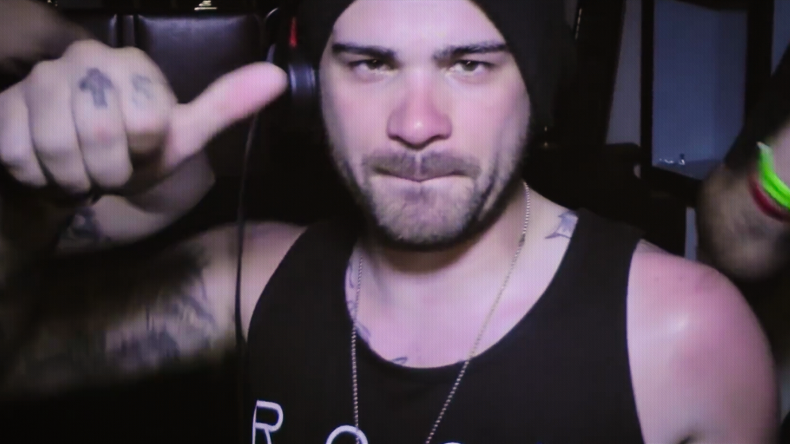 Moore was furious with McGibney's actions and took to Twitter to share his anger. In his tweets, he accused McGibney of being a pedophile and of possessing child pornography.
In 2013, McGibney sued Moore for defamation and was successful. Moore was ordered to pay $250,000 plus court and attorney fees, the BBC reported.
In February 2015, Moore pleaded guilty to felony charges for aggravated identity theft and aiding and abetting in the unauthorized access of a computer. He was sentenced to two and a half years in prison for his crimes and received a $2,000 fine in November 2015. He was also required to pay $145 in victim restitution.
Charles Evens, who hacked the accounts for Moore, pleaded guilty to charges of computer hacking and identity theft, confessing to stealing hundreds of images from women's email accounts and selling them to Moore. He was sentenced to two years in prison.
Today, McGibney works as the senior director of cybersecurity and continues to run Bullyville.
He is also married and has three sons, residing in Rund Rock, Texas, according to The Cinemaholic.
The Most Hated Man on the Internet is streaming on Netflix now.