Jamie Raskin Says June Hearings 'Will Expose Every Facet' of Insurrection
Maryland Representative Jamie Raskin, who sits on the House Select Committee to Investigate the January 6th Attack on the U.S. Capitol, says evidence at the scheduled June hearings will reveal "the worst presidential political offense" in American history.
Raskin announced that the House will be holding eight hearings on the probe into last year's Capitol insurrection. Raskin alluded that the upcoming hearings will come with shocking revelations.
"We now have evidence to support the story of the worst presidential political offense against the Union in American history," Raskin tweeted Friday. "The [January 6th Committee] hearings in June will expose every facet of the assault against our democracy and Constitution on 1/6."
Raskin said the committee will present evidence of former President Donald Trump's alleged coordination with his supporters that aided in the attempt to overturn the 2020 presidential election.
Trump has continuously denied any wrongdoing. The former president has accused the left of personally attacking his presidency.
"No president has ever come close to doing what happened here in terms of trying to organize an inside coup to overthrow an election and bypass the constitutional order," Raskin said at an event on Thursday, according to NBC. "And then also use a violent insurrection made up of domestic violent extremist groups, white nationalist and racist, fascist groups in order to support the coup."
However, Raskin says the probe isn't just about Trump, but about his alleged actions against the country.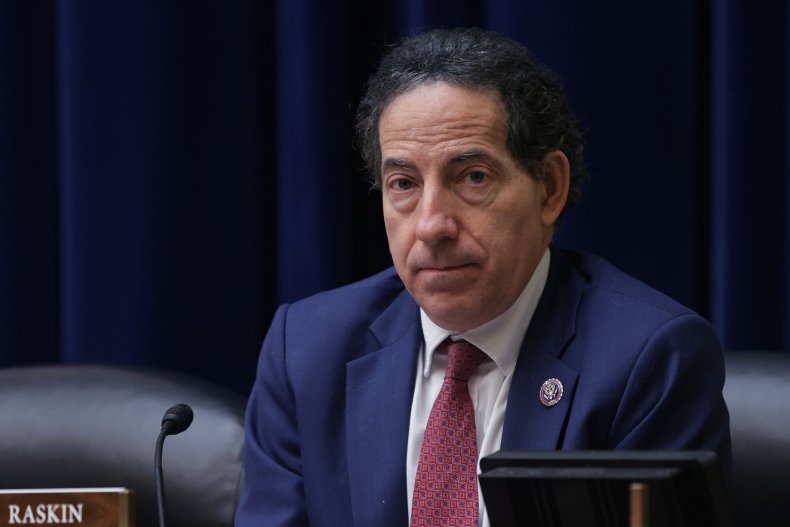 "This was not a coup directed at the president," Raskin said. "It was a coup directed by the president against the vice president and against the Congress."
Raskin told CBS's Robert Costa on Thursday that the committee had not decided if it wanted former Vice President Mike Pence to testify in the hearings. Raskin has, however, tweeted about Pence several times when bringing up the Capitol assault, causing some to wonder if he could be a key witness for the investigation.
"After fleeing Trump's mob on 1/6 with Secret Service detail, Pence refused to be driven from Capitol before certifying election, uttering 6 of the most chilling words in US history: 'I'm not getting in the car.' America must tell Trump's cult: we're not getting in the car either," Raskin tweeted.
While the witness list forms, Representative Bennie Thompson, chairman of the House committee, said the eight hearings will work to tell a story of what happened on the Capitol Grounds. Thompson also told reporters that the committee will ask at least three Republican lawmakers to come before the committee by the end of the week. The chairman said the public hearings will be held during daytime and prime-time programming.
Newsweek reached out to the House committee for comment.