Jamie Spears 'Worked Tirelessly to Protect Britney,' Lawyers Say
Jamie Spears' legal team has said that he worked "tirelessly" to protect his daughter.
Britney Spears has been under conservatorship since 2008, when her personal and financial affairs were placed in the hands of her father due to concerns for her mental health.
The singer has battled the arrangement in court and has scored major victories in recent months toward her goal of dissolving it entirely.
The 39-year-old has publicly declared her objection to being under the conservatorship and testified in a Los Angeles court in June about how the severe restrictions have negatively impacted her life. She accused her father of forcing her to perform, take medication and wear a contraceptive device against her will.
However, Jamie Spears has maintained that he has always acted in his daughter's best interest.
"Since her public breakdown, Jamie has devoted his life to helping Britney meet her goals of regaining custody of her children, rehabilitating her career, and being in a position to live the life she wants to live," Jamie Spears' lawyer Vivian L. Thoreen told Newsweek in a statement.
"Upside down in her home mortgage and facing multiple lawsuits in 2008, Jamie worked tirelessly to protect Britney from further exploitation, resolve millions of dollars in lawsuits that were pending against her, and help rebuild her finances so she and her sons are once again financially sound.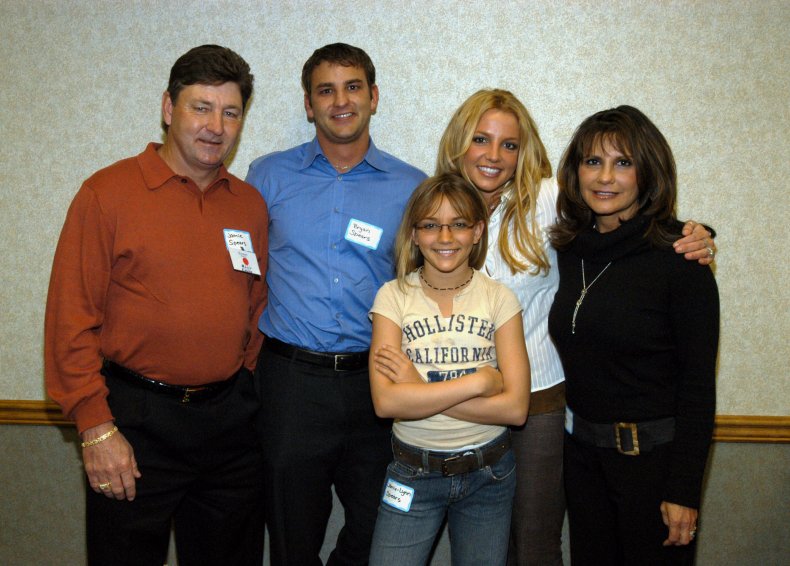 "Jamie loves Britney unwaveringly and wants only the best for her. He will never stop loving or supporting his daughter."
In September, a judge ruled that Jamie Spears be suspended from the conservatorship. Britney Spears' lawyer Mathew Rosengart has said that he is still set to face "serious ramifications."
Thoreen went on to say that her client "does not answer to the court of public opinion; he answers to a court of law, the probate court" and that all of his actions were "well within the parameters of the authority conferred upon him by the court."
She added: "His actions were done with the knowledge and consent of Britney, her court-appointed attorney, and/or the court. Jamie's record as conservator – and the court's approval of his actions—speak for themselves."
Thoreen's latest comments on the situation come days after aunt has labeled Jamie Spears "barbaric," saying that he "caged" the pop star during her conservatorship.
"He's barbaric. Who gets to do that to someone? She was just manipulated and used. And he wants to say he protected her? He caged her," Leigh Ann Spears said on Good Morning Britain.