Arsenal: This Is Why Jamie Vardy Rejected Arsene Wenger Transfer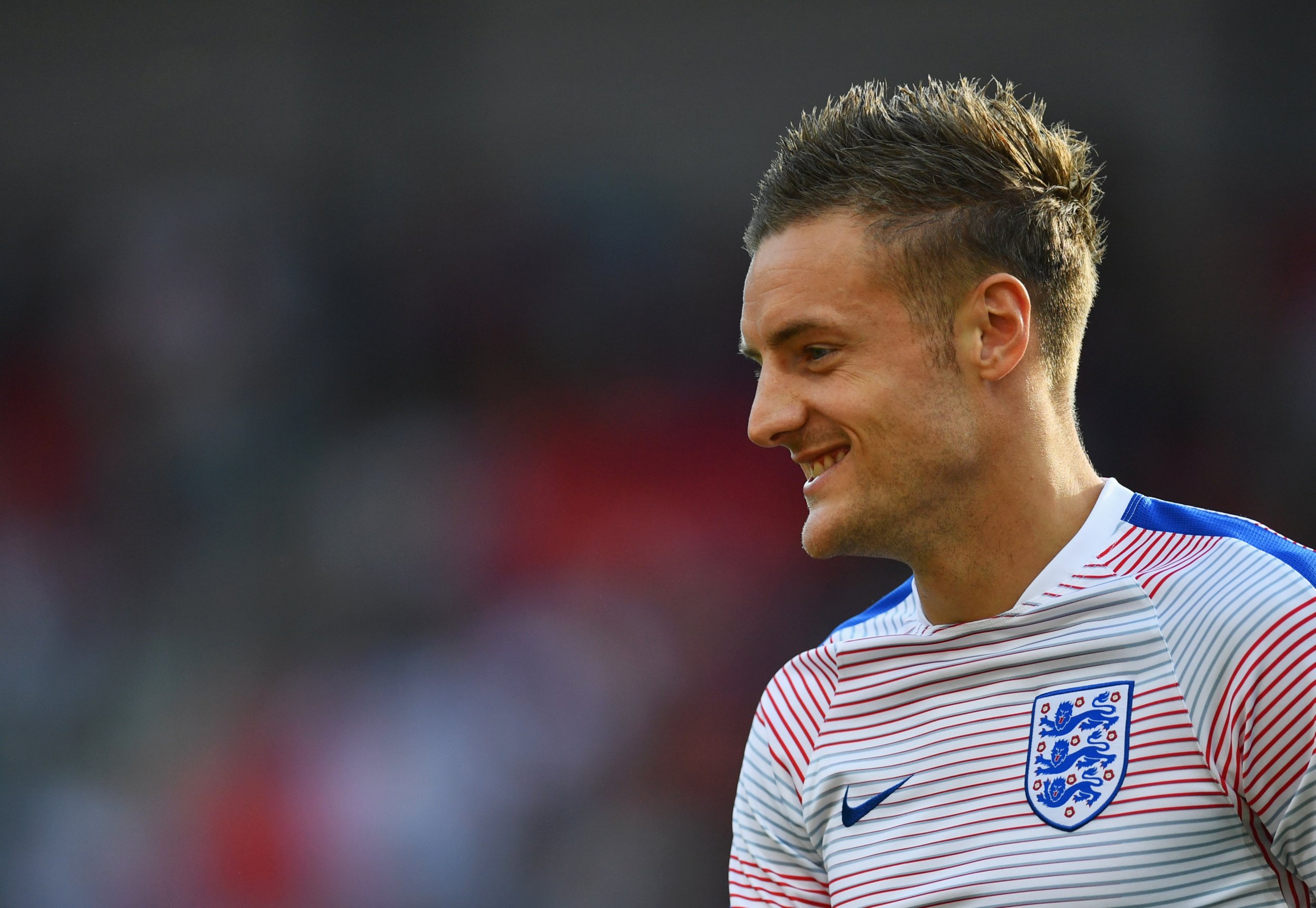 Leicester City striker Jamie Vardy has revealed it was an "easy" decision to reject Arsene Wenger and Arsenal to remain at the English Premier League champions.
Vardy opted to sign a new contract at Leicester in the summer, after Arsenal appeared on the verge of sealing a £20 million ($26.7 million) transfer to Emirates Stadium.
"I was in a hotel room for many hours of every day with nothing to do. You had a lot of time on your hands," Vardy, 29, recalled about his Gunners' transfer saga.
"I am not going to beat around the bush — every time I thought about it, and every aspect of it I thought about, both my head and my heart were saying to stay, which is why I made my decision to stay.
"Deep down if you don't think it is the right move for you, you don't do it. It is as simple as that. You get that much time to think about every single thing down to the tea lady.
"You think about what might happen, what might not, where you could be, where not. Every time I thought about every little thing, both head and heart were saying, 'You need to stay.'
"In my professional life it was the hardest decision. It was hard but, like I said, when it came to my head and my heart it was an easy decision."
Vardy was an unused substitute as England defeated Slovakia 1-0 in Trnava on Sunday with an injury-time Adam Lallana goal, as the Sam Allardyce era began with a victory.