When is The Jan. 6 Committee Hearing and How to Watch Live? Full schedule
A House Select Committee is officially investigating the attack that occurred on the U.S. Capitol on January 6, 2021, carried out by a pro-Trump crowd, including a group of Proud Boys members.
As a result of the Capitol attack, a number of people people died, including several police officers.
Liz Cheney has stated that the attack was one example of many threats to democracy, and that there was an "extremely broad" and "extremely well-organized" conspiracy by Donald Trump to overturn the 2020 election results.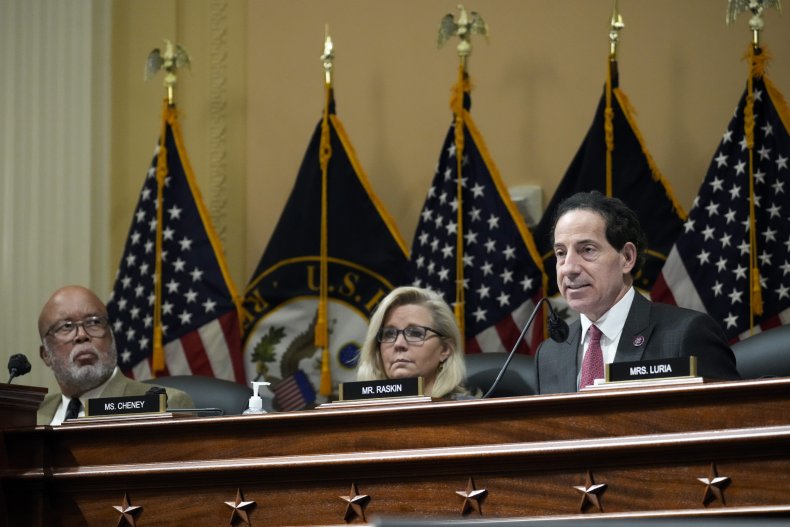 When Is the Jan 6th Committee Hearing?
There will be several hearings to investigate the Capitol attack, at least six have been named, and two have occurred:
First hearing—Thursday, June 9 at 8 p.m. ET.
Second hearing — Monday, June 13 between 10:30 to 10:45 a.m. ET
The third hearing was set to happen on Wednesday, June 15 but it has been postponed to Thursday, June 16 at 1 p.m. ET due to "technical issues," according to Rep. Zoe Lofgren (D-CA).
After the third hearing goes ahead, there will be two more hearings happening in June:
Tuesday, June 21 at 1 p.m. ET
Thursday, June 23 at 1 p.m. ET.
The committee has yet to announce times and dates for the rest, but we do know the final hearing will occur in September, prior to the November midterm elections.
We also know that each hearing will focus on a different aspect of the events that unfolded on January 6.
There are only two Republicans, Liz Cheney and Adam Kinzinger, sitting on the committee.
How to Watch the January 6 Committee Hearing
As the committee live streams its hearings, you'll be able to watch in real time, and all you have to do is click here for coverage.
However, most TV news stations will be showing the hearing live, so you can always watch it through them. However, it's estimated that it could go on for hours, and Newsweek is unsure whether the live coverage will continue throughout the entire hearing.
The hearing is to investigate the attack on the Capitol on January 6, 2021, and look into any theories that the attack was part of a coordinated move to try and overturn the results of 2020 election.
Whether or not former president Donald Trump is eventually charged with any crime will be a matter for the U.S. Justice Department. Several recent media reports have indicated that the committee will not ask for testimony from Trump.
Have the Proud Boys Been Charged?
The far-right group has had several of its members charged.
On Monday, June 6, the Justice Department charged Enrique Tarrio, the head of the Proud Boys, as well as four other leaders, with "seditious conspiracy."
Thus far, these are the most severe charges against the Proud Boys. Tarrio and the other four leaders have previously pleaded not guilty to other lesser charges.
Update 06/15/22, 3:04 a.m. ET: This article was updated with new hearing dates.