Janet Jackson Says Brother Michael Used To Call Her 'Pig, Slaughter Hog'
Janet Jackson has told how her late older brother, Michael Jackson, used to call her names such as "pig" and "slaughter hog" when they were younger.
The siblings were known publicly to have a close relationship, but in her new documentary, Janet, Janet Jackson has revealed that her superstar brother would taunt her with disparaging names that would hurt her feelings.
"There were times when Mike used to tease me and call me names.... 'Pig, horse, slaughter hog, cow,'" she recalled, per The Sun. "He would laugh about it and I'd laugh too, but then there was some­where down inside that it would hurt."
The "Rhythm Nation" singer, who would later grapple with fluctuating weight, went on: "When you have somebody say you're too heavy, it affects you."
During the documentary series, Janet Jackson, 55, went on to share how her struggles with her weight went back to when she was aged 10, around the time that she landed the role of Penny in the classic sitcom Good Times.
"I'm an emotional eater," she explained, "So when I get stressed or something is really bothering me, it comforts me. I did Good Times and that's the beginning of having weight issues and the way I looked at myself. I was developing at a very young age and I started getting a chest and they would bind it so I would look more flat-chested."
When asked if her high-profile career in the public eye led to her issues, she responded: "I probably would have wound up not having a problem."
Elsewhere in the documentary, the singer shared more about her relationship with Michael Jackson, who passed away in 2009 at the age of 50.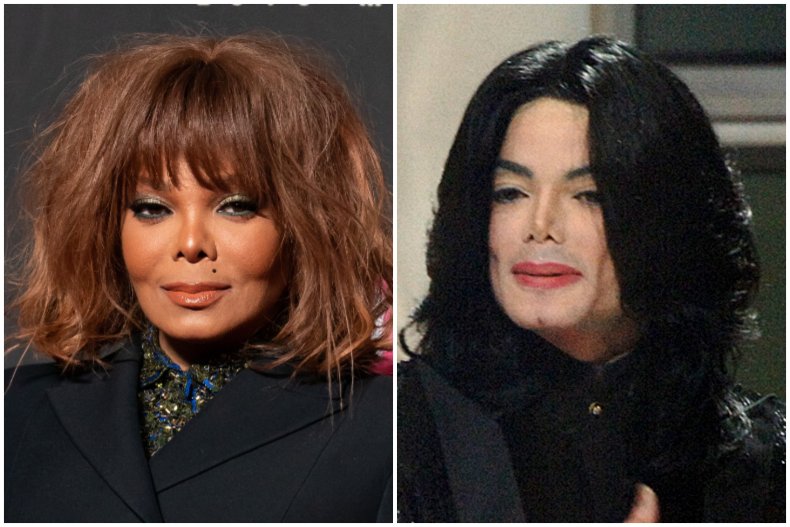 The King of Pop was accused of child molestation in 1993, though never charged. In 2005, he was acquitted of seven counts of child molestation after a trial in California. He was also posthumously accused of molestation by Wade Robson.
Addressing the allegations made by Evan Chandler, who had accused Michael Jackson of molesting his then-13-year-old son back in 1993, Janet Jackson said that the attention brought on by the issue profoundly affected her career.
"It was frustrating for me," she said. "We have our own separate lives and even though he's my brother, that has nothing to do with me. But I wanted to be there for him, to support him as much as I possibly could."
Discussing "Bad" singer Michael Jackson's out of court settlement with the Chandlers, she went on: "Michael wound up giving money to the family. He just wanted it to go away, but that looks like you're guilty."
The allegations, she revealed in the documentary, led to the scrapping of a deal she was on the verge of signing with Coca-Cola—which would have been the most lucrative brand contract of her career.
She said: "When that came out, Coca-Cola said, 'No, thank you.' Guilty by association. That's what they call it, right?"
While the siblings addressed the allegations made against the pop icon in the 1995 chart-topping single "Scream," Janet Jackson said that her brother's team of handlers made it difficult for her to spend time with the star.
"It was his song and I was there to support him," she said. "Michael shot nights, I shot days. His record company would block off his set so I couldn't see what was going on. They didn't want me on set.
"I felt like they were trying to make it very competitive between the two of us. That really hurt me because I felt I was there fighting the fight with him, not to battle him. I wanted it to feel like old times between he and I, and it didn't. Old times had long passed."
Things failed to improve years later, when she and her other brothers, with whom Michael Jackson launched his career in the Jackson 5, flew out to the star's Las Vegas home in a futile attempt to stage an intervention.
She recounted of the conversation at the time: "I said, 'We wanted to talk about you guys going on tour again and if you guys would do that as brothers. I would be honored to open for you.'
"He didn't have much to say, he was standoffish. I was really upset. My family chartered a private jet and they came for an intervention. It was a way of us getting close again and he wasn't having it."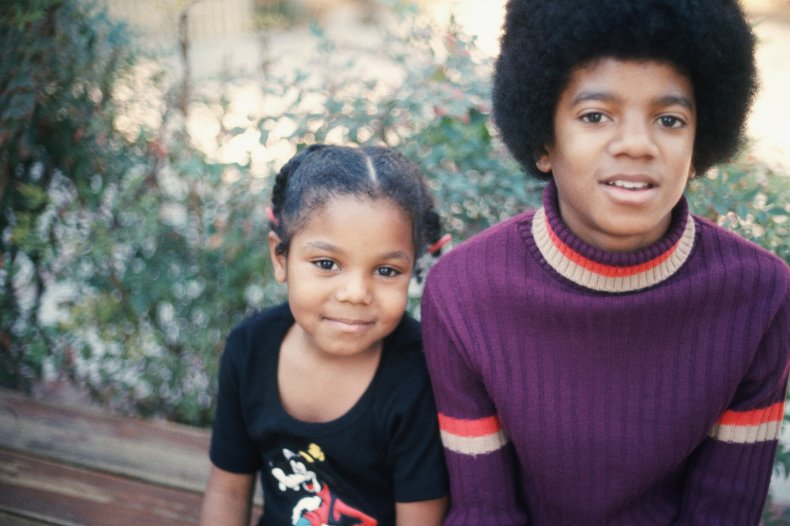 Pinpointing a time when her once-close relationship with her brother had started to change for the worst, Janet Jackson traced it all the way back to the release of his seminal 1982 album, Thriller.
"It was Thriller, that's when it all started to change," she said on the documentary, which is set to air on Lifetime and A&E on January 28.
"I remember really loving the Thriller album but for the first time in my life I felt it was different between us, a shift was happening," she went on. "That's the time Mike and I started going our separate ways. He just wasn't as fun as he used to be."
While she also enjoyed phenomenal success as a singer, Janet Jackson explained that her name was something of a burden.
"I am thankful because it has opened a great deal of doors for me, having that name," she said. "And at the same time there's a great deal of scrutiny which comes with having that last name, a certain expectation.
"I wanted my own identity, I didn't want people to pick up this body of music because of my last name."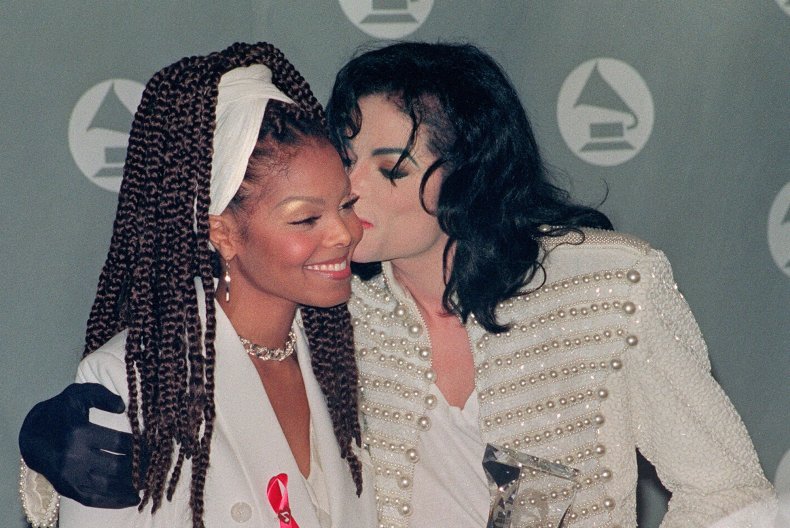 Correction 1/25/22, 10:40 a.m. ET: This article and headline were updated to correct the quotation of Janet Jackson who said Michael Jackson referred to her as "slaughter hog."