January Faves: Newsweek's Products of the Month
Each month I round up the favorite products reviewed and tested at Newsweek. Below are our January faves, which range from a customizable keyboard to a portable projector.
The Freestyle portable projector from Samsung isn't just one of our top picks, it was also a standout at the Consumer Electronics Show, which occurred in Las Vegas at the beginning of January. The show provided a look at what we could expect this year in the world of technology gear. If you missed it, I put together its 25 best products. They range from affordable to prohibitively expensive.
This month, we went hands-on with gear to share the products we liked the best and others that were complicated in some way, as well as what we can expect on the horizon.
Faves: Newsweek's Favorite Products in January
Jabra Elite 4 Active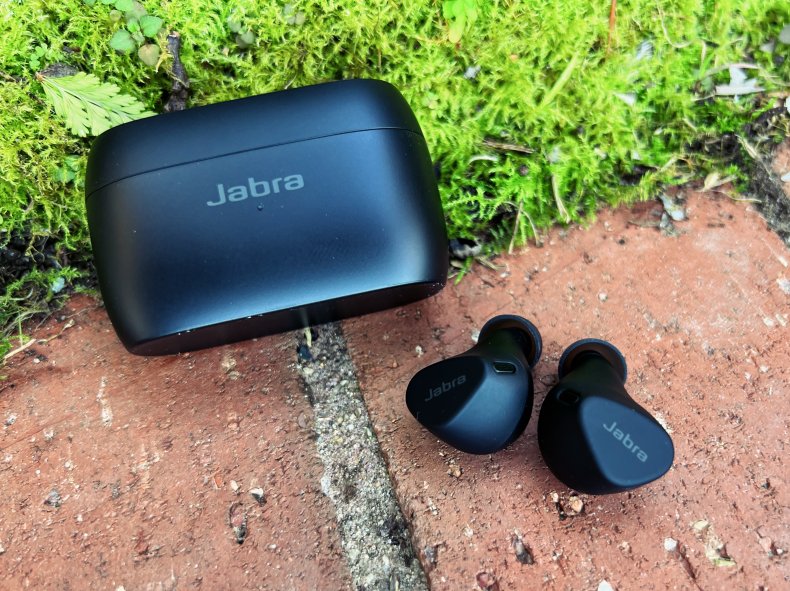 The Jabra Elite 4 Active are a great pair of wireless buds with strong ANC and impressive sound quality. Even better, the product is a fantastic value, with a launch price of $119.99. I have a few minor quibbles about the earbuds' fit while running and the lack of ear detection, but overall these are a solid product for anyone who needs an upgrade for an old pair of wireless earbuds.
Buy at Amazon for $119.99.
Keychron Q2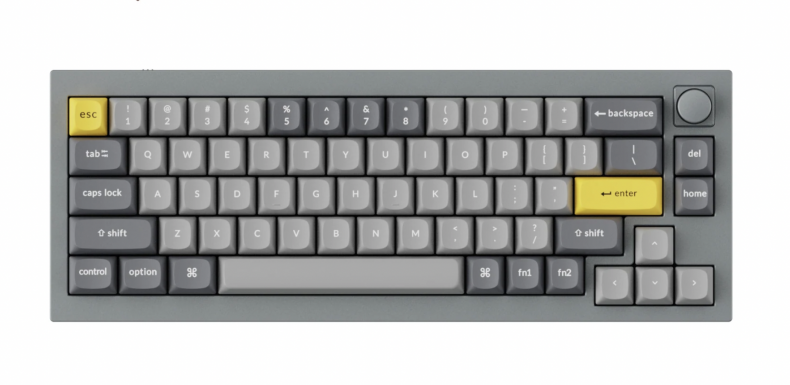 It wasn't very long ago that Keychron introduced its premium customizable Q1 mechanical keyboard, which was 75-percent full size. Now the company is offering another, very similar version called the Q2. The main difference is that the Q2 is a smaller, 65-percent full size keyboard. Nearly all the same customizable options from the Q1 still apply to the Q2. I've been using the Q2 for a couple of weeks, and I really like its more compact size. The Q2 still has the same premium weight as the Q1, thanks to its metal case. I also like its twist knob, which can be programmed for all different functions, from media controls to program-specific tasks.
The Q2, like the Q1, still doesn't have Bluetooth wireless connectivity. Needing to plug it into a USB-C port is a little bit annoying. The flip side is that the keyboard is too heavy to take anywhere, so having a USB-C cable connect it to a computer or tablet isn't the end of the world. Overall, the Keychron Q2 is a thing of beauty from its feel to its looks. Certain configurations of the keyboard are available now, and more will become available soon.
Buy at Keychron from $179.
Samsung Freestyle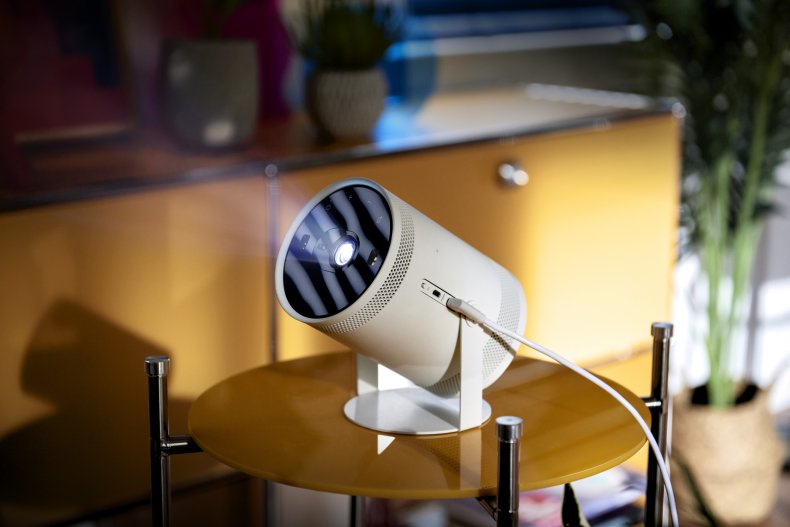 Samsung's Freestyle projector is a perfectly modern projector that can be used by simply plugging it in and pointing it at nearly any wall. It has auto-leveling, auto-focus and can rotate 180 degrees, which makes it great for a variety of placement areas. It can be run off a portable battery and has a host of streaming apps built-in, so it's ready to go out of the box. The Freestyle will be available in late February, but it can be preordered now.
Preorder at Samsung for $899.99.
Mini Review
Yoto Mini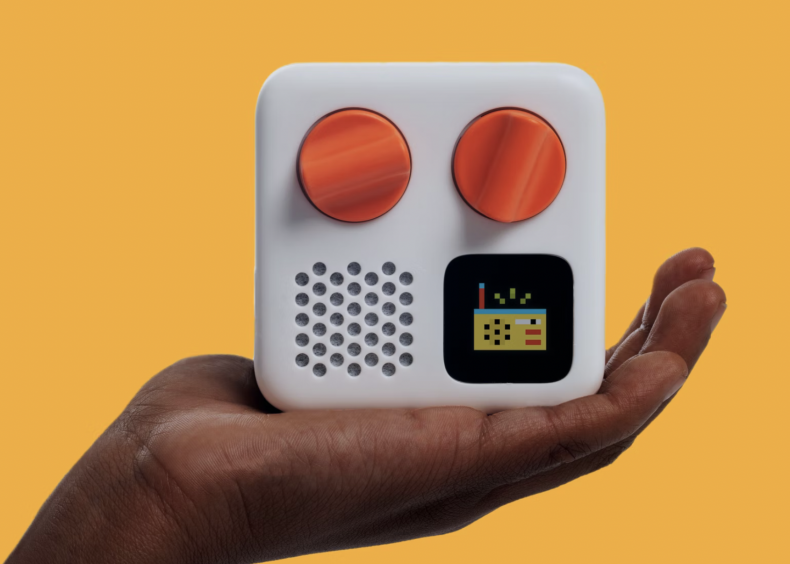 On the heels of my review of the Yoto Player late last year came a brand-new device from the company: Yoto Mini. The screen-free speaker offers nearly the same functionality as the larger Yoto Player, but in a cuter, smaller form. Not only is the device tinier, but the price has shrunk to $59.99, as well.
The Yoto Mini's main asset is its portability. My family tested this, taking it on a weekend trip, when the speaker was used in the car with headphones and at night to play lullaby sounds. Yoto Mini uses the same story cards as the larger product, so upgrading or adding a second device to a household is cost-effective. Given the choice, my 9-year-old daughter preferred the Yoto Mini to the full-size Yoto Player. The Mini loses the night-light feature and probably isn't quite as loud at full volume, but it keeps all the important features, including a 3.5 mm headphone jack, pixel display, radio programs and easy controls.
The standard Yoto Player is still a great device. But it's hard to recommend it with the lower-priced, more compact Yoto Mini available—it's terrific.
Buy at Amazon for $59.99.
It's Complicated
Huawei Sound Joy Bluetooth Speaker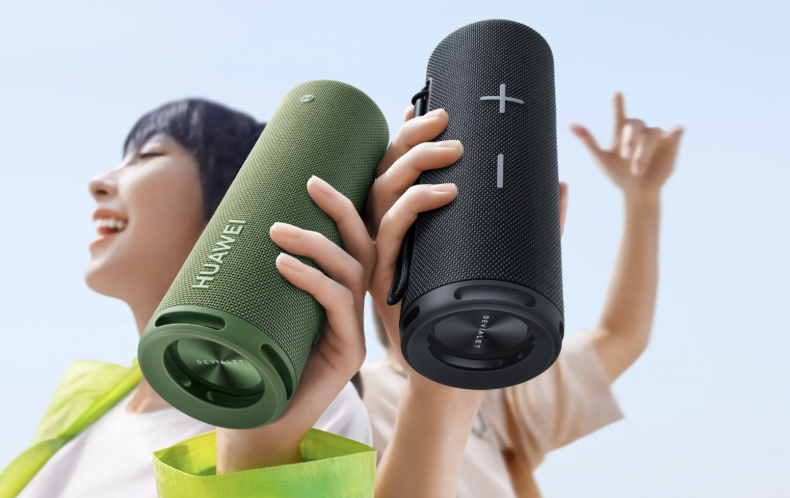 The Huawei Sound Joy speaker is compact yet extremely powerful with a crisp sound. Its boastful audio profile is likely thanks to Huawei's partnership with notable speaker maker Devialet. The Sound Joy even looks elegant in its forest green color option. The complicated situation here is that the speaker is only available in a few select countries, including the U.K., France, Czech Republic, Germany, Chile and Peru. The app support on iOS isn't great, either. Still, if you do live in a country where this new Sound Joy speaker is being sold, its audio can pack a punch, and it has a long battery life.
Buy at Huawei for £129.99 (approximately $174).
QuietOn 3 ANC Sleeping Earbuds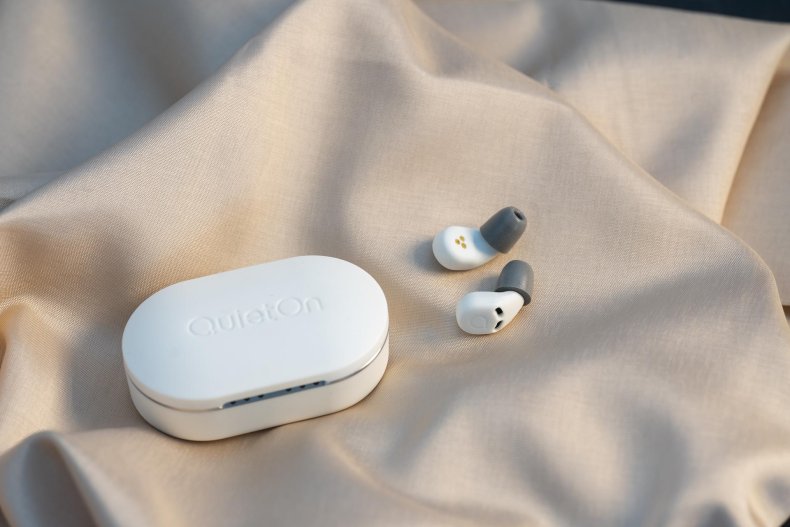 I spent a few nights with the QuietOn 3 ANC earbuds, and these were not a product for me. They're incredibly tiny and block out noise well, but they don't play audio, and the noise-canceling alone wasn't worth keeping something jammed in my ears all night. I can imagine these being helpful for travel, such as on a plane, where other noise-canceling options can be painful while trying to snooze upright in a seat. I'm finding out I have a low tolerance for things in my ears while I sleep, but if that doesn't bother you, then these are certainly worth considering.
Buy at QuietOn for $269.
Coming Soon: What We're Looking Forward To
If you are curious about no-screen electronics and speakers for kids, like Jooki and the Yoto Mini, then you're in luck. There are more of these audio devices aimed at kids, such as the StoryPhones, that I'll be testing soon.
The COVID-19 pandemic continues to keep people home, and I think parents are seeking screen-free devices for their kids now more than ever. Some are great, while others still require constant assistance from parents. I think this category will only continue to grow and become more interesting.
For adults, there are also plenty of new wireless headphones that will be dropping soon.
Newsweek may earn a commission from links on this page, but we only recommend products we back. We participate in various affiliate marketing programs, which means we may get paid commissions on editorially chosen products purchased through our links to retailer sites.