U.S. to Sell 'Hit to Kill' Missiles Worth $133 Million to Japan to Counter North Korean Threat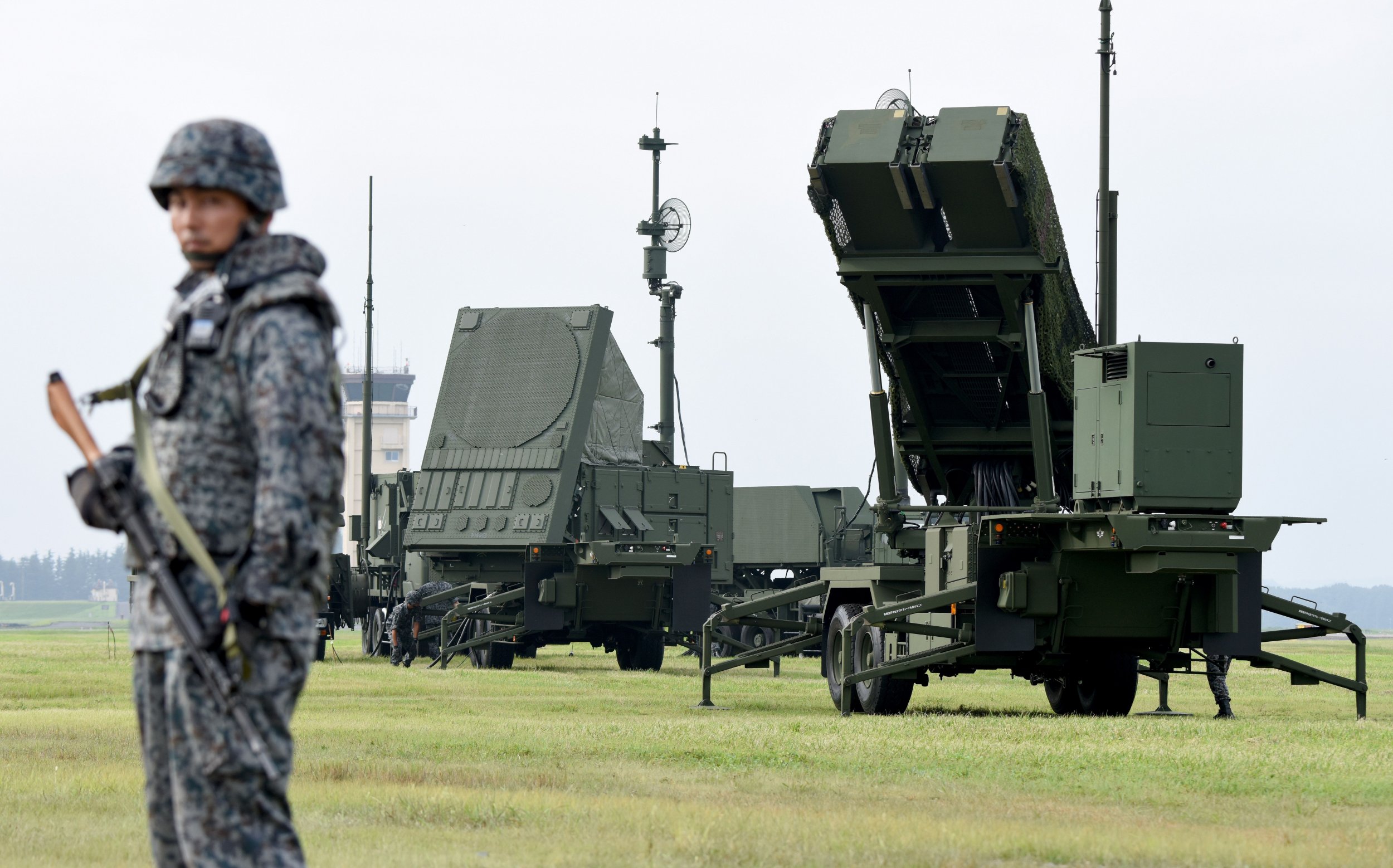 President Donald Trump's administration has approved the sale of four missiles to Japan to bolster the country's defense system against the threat from North Korea.
The State Department asked Congress to give the final approval to the $133 million deal after the government gave it a green light, Reuters reported on Tuesday.
The missiles will power the SM-3 Block IIA, an interceptor developed by the U.S. in cooperation with Japan that can be deployed as part of the Aegis missile defense system both on land or at sea, the Associated Press reported. It is designed to shoot down an enemy ballistic missile in the midcourse phase of its flight, outside the Earth's atmosphere, using the so-called "hit-to-kill" technique.
After North Korea fired short-range missiles into the sea off the coast of Japan and an intermediate range ballistic missile over the Japanese island of Hokkaido at the end of August, Trump announced in September that he would allow Japan and South Korea to buy "a substantially increased amount of highly sophisticated military equipment from the United States" and later championed the efficacy of U.S. weaponry during his five-nation Asian trip in November.
North Korea's missile launches unnerved Japan. In his New Year's address, Japanese Prime Minister Shinzo Abe said the security environment surrounding his country was the most severe since World War II. Abe's concern followed his Minister of Defense Itsunori Onodera's October warning that Pyongyang's nuclear and missile program represented an "unprecedented, critical and imminent" threat.
Abe's government has taken various steps to bolster the country's defense: It changed the role of Japan's self-defense forces—the country's postwar constitution prevents it from maintaining formal military forces—to include overseas operations in self-defense and in support of its allies. It also increased the country's defense budget, which reached a record $46 billion, to cover the cost of two Aegis Ashore batteries to be deployed on land.
The North Korean threat continues to dominate the agenda of the U.S.-Japanese alliance, as evidenced in a recent phone call between Defense Secretary James Mattis and his Japanese counterpart, Onodera. "They discussed the importance of maximizing pressure on North Korea, so it changes its path, refrains from provocative and threatening actions, and makes a strategic decision to abandon its nuclear and missile programs," the Pentagon wrote in a news release following the call on Monday.