North Korea Nuclear Threat Is 'Imminent' and 'Critical,' Japan Warns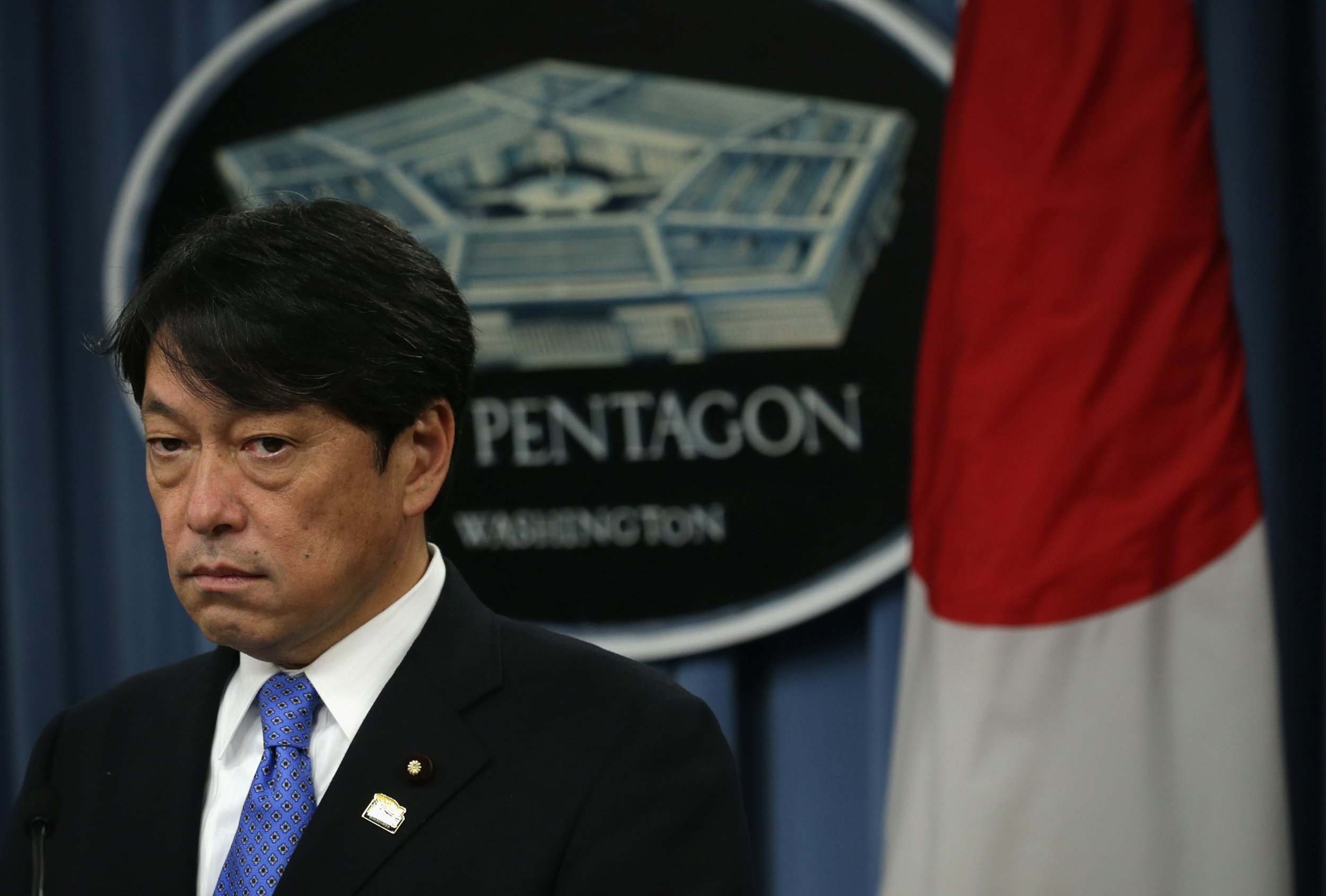 Japan's defense minister is warning that North Korea's nuclear program and long-range missile capabilities represent an "unprecedented, critical and imminent" threat, Reuters reports.
"The country has steadfastly improved its nuclear and missiles capability," Defense Minister Itsunori Odonera said Monday. "Therefore, we have to take calibrated and different responses to meet that level of threat." He did not expand on what he meant by "different responses."
His remarks came during a meeting with U.S. Defense Secretary James Mattis and South Korea's defense minister, Song Young-moo, in the Philippines.
Song agreed during the meeting that North Korea's "provocative behavior is becoming worse and worse," while Mattis contended the reclusive nation continues to "threaten regional and global security."
Mattis has been far more reserved in his rhetoric on North Korea than President Donald Trump, who frequently trades insults with North Korean leader Kim Jong Un. During his first address to the United Nations, in September, Trump threatened to "totally destroy" North Korea if the U.S. was forced to defend itself or its allies.
Trump's advisers, including Mattis, have emphasized that the U.S. favors taking a diplomatic route with North Korea—even as Trump has exhibited a preference for military options. Trump is set to take his first trip to Asia as president in November, during which he will meet with U.S. allies to discuss North Korea, among other issues.
Despite intense international pressure, North Korea has refused to pull back on its nuclear program and dramatically ramped up its long-range missile tests in 2017. This has put South Korea and Japan, in particular, on high alert. North Korea launched missiles over Japan on August 29 and September 15.
Japanese Prime Minister Shinzo Abe, who won a landslide victory in a snap election Sunday, addressed the situation with North Korea on Monday in Tokyo.
"I will make sure the Japanese public is safe and safeguard our nation," Abe said. "We would dramatically show countermeasures against the North Korea threat."