Japanese Mayor Infuriated By 'Comfort Women' Statue Cuts Sister City Ties With San Francisco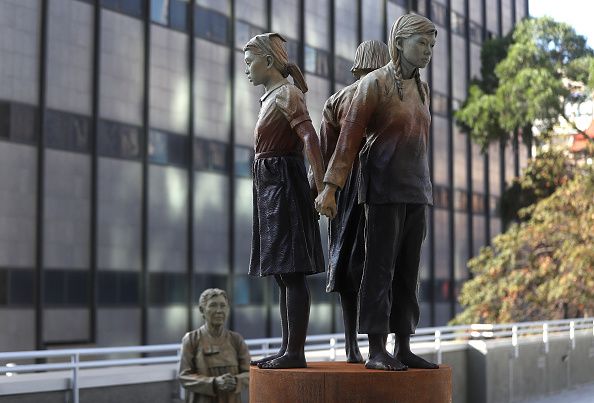 San Francisco accepted the donation of a statue honoring World War II's "comfort women," prompting the mayor of Osaka, Japan, to cut ties between the sister cities.
San Francisco Mayor Edwin Lee announced the endorsement of the statue at a city council meeting on Wednesday, despite Osaka Mayor Hirofumi Yoshimura's warnings about the possibility of the statue being given a permanent home in the city. Yoshimura will begin severing the ties between the two locales, which have been "sister cities" since 1957, and aims to completely separate from San Francisco by the end of the year.
"This is highly regrettable," said Yoshimura in a statement to reporters. "The relationship of trust has completely been destroyed."
The statue, by artist Steven Whyte of California, was unveiled in September in St. Mary's Square. It aims to honor the estimated 200,000 "comfort women" who were enslaved in Japan's military brothels during World War II. Many of the women were from China and South Korea. The statue depicts a grandmother looking on as three younger girls hold hands, with a plaque that explains that it "bears witness to the suffering of hundreds of thousands of women and girls euphemistically called 'comfort women'" who were enslaved by the Japanese Imperial Armed Forces in 13 countries before and after the war.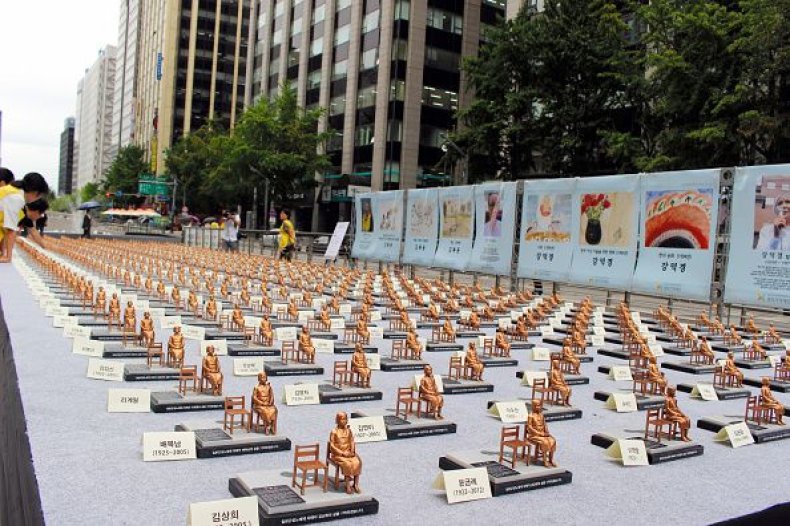 Japanese officials dispute the accuracy of this depiction, saying that Japan's role in the issue is represented in a "one-sided" manner. Yoshimura previously penned a letter to Lee asking him to reconsider erecting the statue, and claiming that there is "disagreement" among historians on how women were treated and how Japan was involved.
"It may be 2017, but Japan is still fighting to deny and erase this egregious war crime and basically waiting for all the 'Comfort Women' to die, so they don't need to acknowledge the government's responsibility," Lillian Sing and Julie Tang, who are chairs of the Comfort Women Justice Coalition that organized the installation of the statue, said in a statement reported by the Washington Post.
"Erecting comfort women statues in the United States and other countries is in conflict with our country's stance and extremely regrettable," Japanese Chief Cabinet Secretary Yoshihide Suga said at a news conference on Friday. "We plan to continue making every effort so that things like this won't happen again."
Japan has tried to pay restitution to surviving South Korean comfort women, but also recalled an ambassador to South Korea after a comfort woman statue went up near their consulate. On Friday, South Korea passed a bill designating August 14 as a national day to commemorate comfort women.