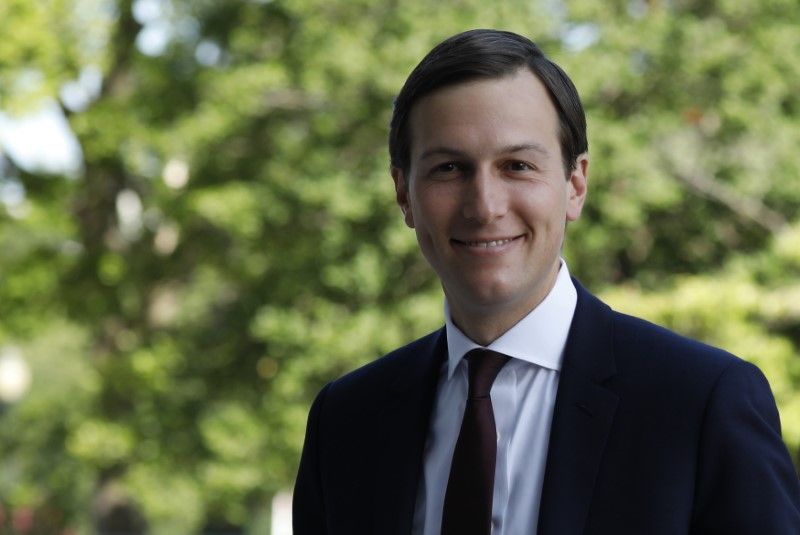 Donald Trump's son-in-law Jared Kushner has reportedly been using a private email account to conduct official White House business.
The president's adviser, who is married to his daughter Ivanka Trump, uses both his official and private email accounts in his White House role, something Politico reported was part of the systemic use of private email accounts by Trump aides.
In a statement to Politico on Sunday, Kushner's lawyer Abbe Lowell said: "Mr. Kushner uses his White House email address to conduct White House business."
"Fewer than 100 emails from January through August were either sent to or returned by Mr. Kushner to colleagues in the White House from his personal email account. These usually forwarded news articles or political commentary and most often occurred when someone initiated the exchange by sending an email to his personal rather than his White House address," the statement added.
Kushner allegedly used his private email account, which was set up in December shortly before Trump took office, to communicate with key figures in the White House, including then chief of staff Reince Priebus and former adviser Steve Bannon, although there is no suggestion Kushner used his private email account to send or receive classified information.
That the president's son-in-law opted to use a private email account to conduct official business will come as something of a surprise to those who closely followed Trump's criticism of his 2016 presidential election rival, Hillary Clinton, for her own use of a private email server during her time as secretary of state.
Indeed, during his election campaign, Trump threatened to jail Clinton over her use of private email if he won the election.
He said at the time, "If I win, I am going to instruct my attorney general to get a special prosecutor to look into your situation, because there has never been so many lies, so much deception."
"There has never been anything like it, and we're going to have a special prosecutor," he added.
The president has not yet commented on his son-in-law's own use of a private email address.