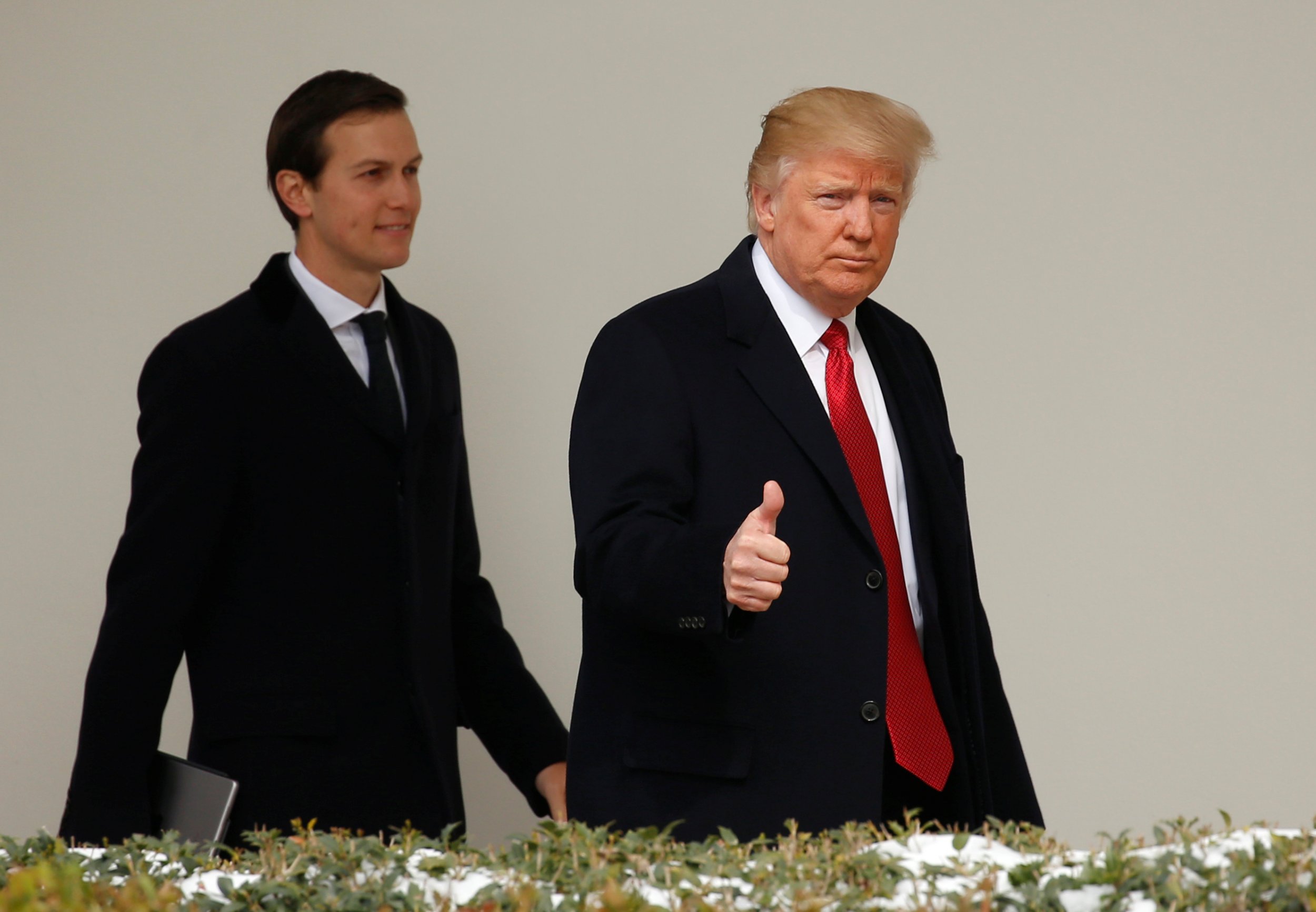 The ancient art of bartering lives on in Middle Eastern bazaars and souks — and now in Washington — as President Donald Trump's son-in-law and senior White House adviser Jared Kushner intervened to negotiate a lower priced missile defense system for Saudi Arabia. Kushner's call to Marilyn Hewson, Lockheed Martin's Chief Executive Officer, was part of Kushner's sell on a $110 billion arms deal ahead of the president's visit to Saudi Arabia which begins Friday, the New York Times reported.
Several administration officials confirmed Kushner called Lockheed Martin, the defense and security giant that manufactures the Terminal High Altitude Area Defense (THAAD) missile system, to ask whether the company would lower the price. According to the report, Hewson said she would consider it.
Kushner met with the high-level group of Saudis in Washington on May 1 to discuss defense procurement on a range of items including aircraft, naval vessels and precision-guided bombs. When the real estate developer sensed the group was reluctant to spend on the weapons system, Kushner decided to get on the phone.
While the call was unorthodox, it was not illegal: Lockheed Martin is the sole manufacturer of the antiballistic missile system so Kushner cannot be accused of showing bias or preferential treatment to the company.
The call to Hewson follows a similar call made the president in February. The company cut the cost of its F-35 fighter jets after Trump complained the costs were too high.
The Trump administration wants to herald the $110 billion deal as a symbol of America's renewed commitment to Saudi Arabia, but officials who worked in President Barack Obama's administration have said the procurement is similar to past arrangements with the Kingdom, including prior approval of weapons in the current package.
Read more: China Wary of U.S. Missile System in South Korea Because Capabilities Unknown
Arms sales to Saudi Arabia totaled $115 billion during Obama's presidency, but Trump appears more amenable to Saudi interests than his predecessor, who pursued a nuclear deal that ended most sanctions against Iran, Saudi Arabia's principal regional rival.
In March, the U.S. State Department informed Congress that it would proceed with a $5 billion sale of fighter jets to Bahrain, waiving concerns about the Gulf state's human rights record that initially delayed the deal under the Obama administration.