Jared Kushner Can Broker Peace Between Israel and Palestinians Because of Real Estate Experience, Netanyahu Says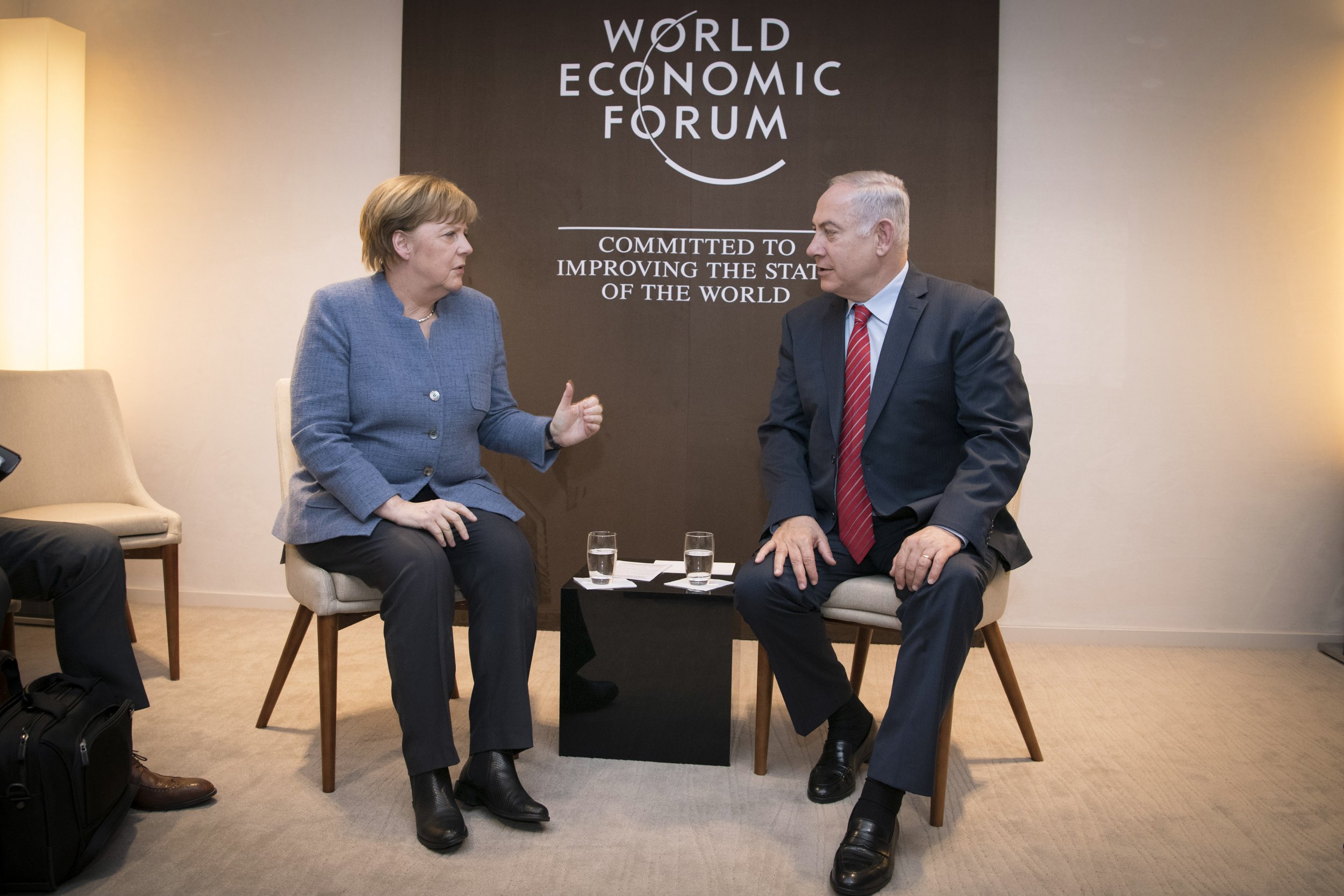 President Donald Trump's son-in-law Jared Kushner is the man to broker peace between Israel and the Palestinians because of his real estate experience, Israeli Prime Minister Benjamin Netanyahu said.
Related: Jared Kushner needs security clearance to work for Trump, ex–national intelligence director says
Kushner's "very able" Middle East peace team has "many, many abilities," Netanyahu said in a CNN interview from the World Economic Forum in Davos, Switzerland on Thursday, that the Jewish Telegraphic Agency reported Monday.
"The thing the people don't realize is that these people have made their mark in the markets, in real estate. Now, this is not only a real estate deal, it's fundamentally not a real estate deal but a problem recognizing Israel's existence, the problem of not recognizing a Jewish state in any boundary," the prime minister said. "But it also has its real estate elements, and they are, I have to say, very creative."
Netanyahu called on the Palestinians to "stop kvetching, you know. Let's get on with it. Sit down, enter the room, start negotiating." He said it is a "fantasy" to believe that a country other than the U.S. can arrange a peace agreement.
Trump's recognition of Jerusalem as the capital of Israel in early December led some Palestinians to claim that the U.S. could not be an honest broker. The decision drew international backlash, and Palestinian protesters clashed with Israeli security forces in the West Bank.
But Netanyahu said Trump "did a great service for peace, because peace can only be based on truth, on reality, and denying the simple fact that Israel's capital is Jerusalem is—pushes peace backward by creating an illusion, a fantasy."
The prime minister's confidence in Kushner's team is a boost for the senior White House adviser.
Kushner, who comes from a wealthy real estate family, struck his major deal in 2007 acquiring 666 Fifth Avenue in Manhattan for a record-breaking $1.8 billion, but the office tower has fallen into deep debt and is seeking foreign investors.
Though he had no prior government experience before entering the West Wing, Kushner has been entrusted with hefty tasks including forging peace in the Middle East and leading relations with China. But White House Chief of Staff John Kelly has reportedly reduced his portfolio as part of his overhaul of the White House's daily operations.