Jared Kushner's Lack of Historical Knowledge Makes Him Vulnerable, Rex Tillerson Tells House Panel: Report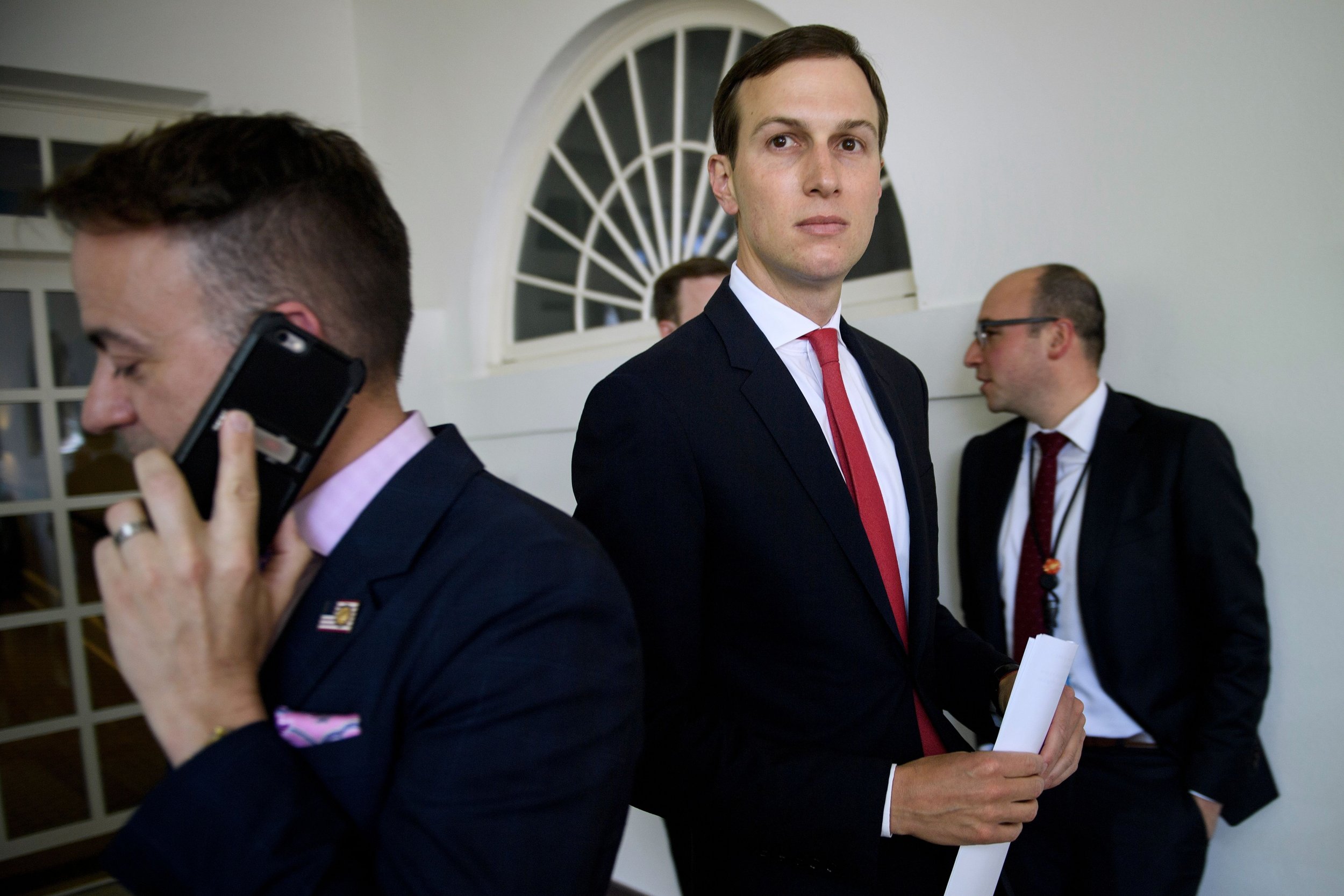 The former secretary of state Rex Tillerson reportedly told Congress that Jared Kushner's lack of historical knowledge made him vulnerable to diplomatic maneuvers by foreign powers.
Kushner, who is married to President Donald Trump's daughter Ivanka, is a senior White House adviser on foreign policy. He and Tillerson clashed during Tillerson's tenure at the State Department, which ended when Trump fired the former oil executive in March 2018.
According to The Washington Post, during a seven-hour closed door hearing at the House Foreign Affairs Committee, Tillerson did not question Kushner's motives but complained about his not consulting with the State Department.
Moreover, Tillerson said Kushner's lack of historical knowledge exposed him to being outmaneuvered, The Post reported, and that Kushner's failure to adhere to traditional diplomatic protocols made it hard to understand what he was doing with world leaders.
The White House did not respond immediately to Newsweek 's request for comment.
Kushner's contacts with foreign leaders have been criticized before. Most recently, his alleged use of WhatsApp to communicate with Saudi Crown Prince Mohammed bin Salman was called into question amid concern that White House records were not kept of all those conversations.
His family's real estate business, of which he is the former CEO, also has financial links to Qatar, which bailed out a Kushner building in New York City, 666 Fifth Avenue, by purchasing a stake several years ago.
In December, Tillerson said at a benefit dinner for the MD Anderson Cancer Center that working for Trump was challenging because the president acts on his instincts and is "undisciplined, doesn't like to read, doesn't read briefing reports, doesn't like to get into the details."
Tillerson added: "We are starkly different in our styles. We did not have a common value system. When the president would say, Well, here's what I want to do, and here's how I want to do it, I'd have to say to him, 'Well, Mr. President, I understand what you want to do, but you can't do it that way. It violates the law. It violates a treaty.' You know, he got really frustrated."
Trump lashed out against Tillerson at the time on Twitter, attacking him and praising his successor: "Mike Pompeo is doing a great job, I am very proud of him. His predecessor, Rex Tillerson, didn't have the mental capacity needed. He was dumb as a rock and I couldn't get rid of him fast enough. He was lazy as hell. Now it is a whole new ballgame, great spirit at State!"