Jared Kushner's Security Clearance Depends on John Kelly, Trump Says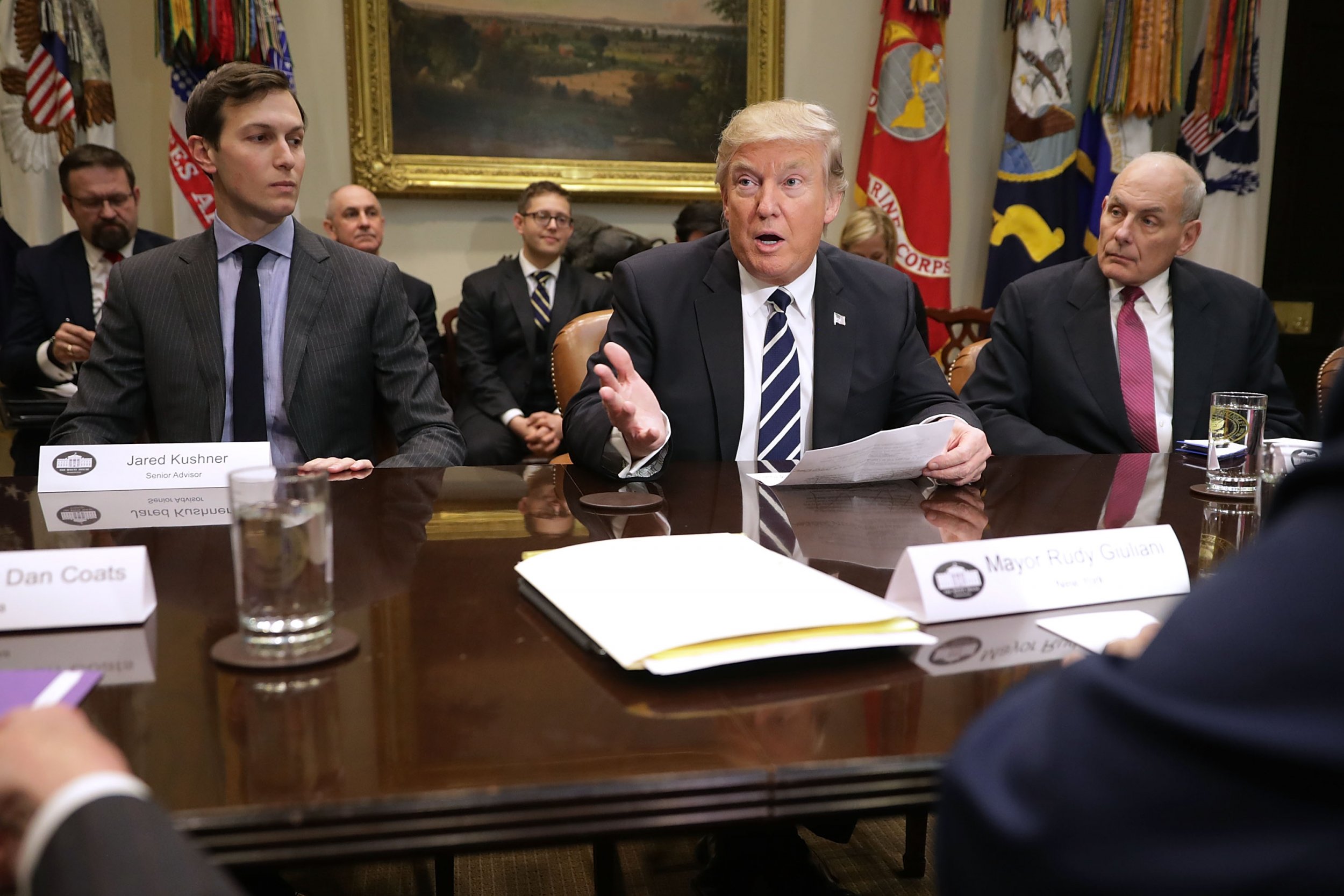 President Donald Trump on Friday said the final decision on Jared Kushner's security clearance will rest with chief of staff John Kelly—the very man who reportedly reduced Kushner's big White House portfolio. Kushner, a senior advisor and son-in-law to the president, continues to operate under a temporary security clearance.
"I will let General Kelly make that decision," Trump said Friday at a joint press conference with Australia's Prime Minister. "And [Kelly's] going to do what's right for the country. And I have no doubt he will make the right decision."
Kelly said last week that officials who applied for security clearances before July, but still have not been granted permanent access, would have their temporary clearances taken away. Kushner, whose foreign affairs portfolio includes forging peace in the Middle East, has come under heavy scrutiny for being a top consumer of classified information that typically requires permanent clearance.
Related: Jared Kushner's Temporary Security Clearance Sets 'Dangerous Precedent' and Should Be Revoked, Watchdog Tells White House
Trump also said his senior adviser "has done an outstanding job" and that he thinks Kushner "has been treated unfairly," according to The Hill.
"He is a high-quality person. He works for nothing. Nobody ever reports that," Trump said. "He gets zero. He doesn't get a salary."
Kelly has reportedly already limited what Kushner, who had no government experience prior to moving into the West Wing, has control over.
"Kelly has clipped his wings," a high-level Republican with ties to the White House told Vanity Fair in November.