Jay-Z's Crypto Class Struggling to Catch On With Housing Project Residents
A digital currency opportunity from rapper and mogul Jay-Z directed at those living in his old stomping grounds is being met with skepticism.
The Bitcoin Academy, a project backed by Twitter founder Jack Dorsey and the "Empire State of Mind" rapper, whose real name is Shawn Carter, "aims to provide education, and empower the community with knowledge, and get rid of some of the barriers so that residents can learn more about Bitcoin specifically and finance in general," according to their website.
The program is currently just for those living in the Marcy Houses in Brooklyn, New York, where Jay-Z grew up, but there are plans to expand.
However, the digital currency educational opportunity is failing to gain traction with residents living in the public housing development where Carter grew up, according to The Guardian.
"It's kind of late to be doing that when people are trying to hold on to their dollars and everything is so expensive. People don't want to be investing money knowing that they might have a chance of losing it," Myra Raspberry, a retiree living in the area told the outlet.
Raspberry's apprehension toward The Bitcoin Academy comes as cryptocurrency is currently experiencing a downturn and mass uncertainty.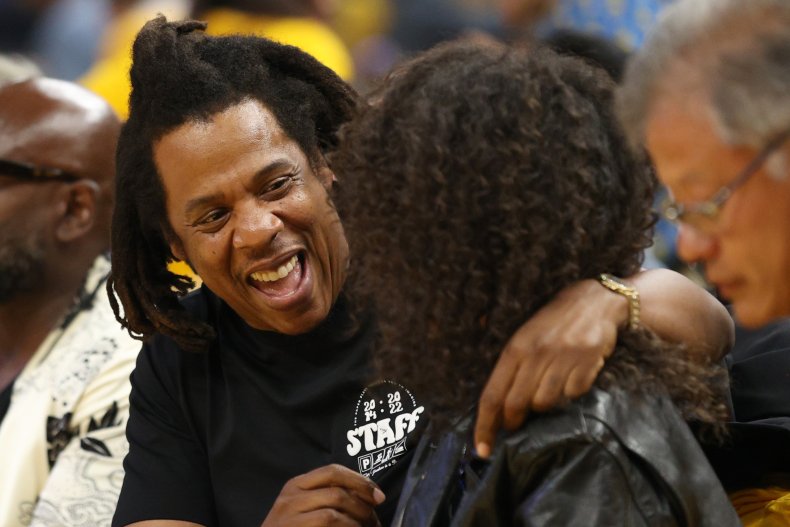 What's a Crypto Winter?
Earlier this week, Coinbase, a company that specializes in the cryptocurrency market, announced that they let go 18 percent of its employees amid the nosedive in the digital currency space. Brian Armstrong, the company's CEO, mentioned a coming "crypto winter" and the company's rapid growth as reasons for the firings.
Cameron and Tyler Winklevoss, cofounders of Gemini, a bitcoin and cryptocurrency trading company indicated that the "crypto winter," has arrived. In a June blog post on their company's website, they define "crypto winter" as a "contraction phase that is settling into a period of stasis."
Cryptocurrency exchanges have struggled due to a crash that has seen cryptocurrencies lose $2 trillion in value since last November, including $1 trillion over the past two months alone.
Jay-Z 'Should be Doing More'
Nyashia Figeroa, a Marcy House resident, said that if someone wants to lend a hand to help the area, there are other avenues to do that.
"If you want to do something, fix this place up. We have a basketball court with no hoops. Our parks is broken up in here. He should be doing more for his community, not no Bitcoin Academy," she told The Guardian.
Those who enroll in the program will get a smartphone that comes with a data plan and a free mobile hotspot, a The Bitcoin Academy spokesperson told The Guardian.
Also, the outlet indicates that plans are in the works for grants to provide students with $20-$25 worth of bitcoin.
The Guardian said that topics for some of the program's lectures explain the blockchain and how to avoid becoming a scam victim.
In a tweet earlier this month promoting The Bitcoin Academy, Carter mentioned the goal of the venture was simple.
"Shout out to @jack. #Bitcoin Academy, starting in Marcy, a place that taught me so much, is hopefully the first of many. The simple goal is to provide people tools to build independence for themselves and then the community around them," he posted.
Newsweek reached out to The Bitcoin Academy for comment.