Jeff Bezos Touts $15/Hour Wage in Annual Letter, But Former Employee Calls it 'Bullsh*t,' Talks About Worker Mistreatment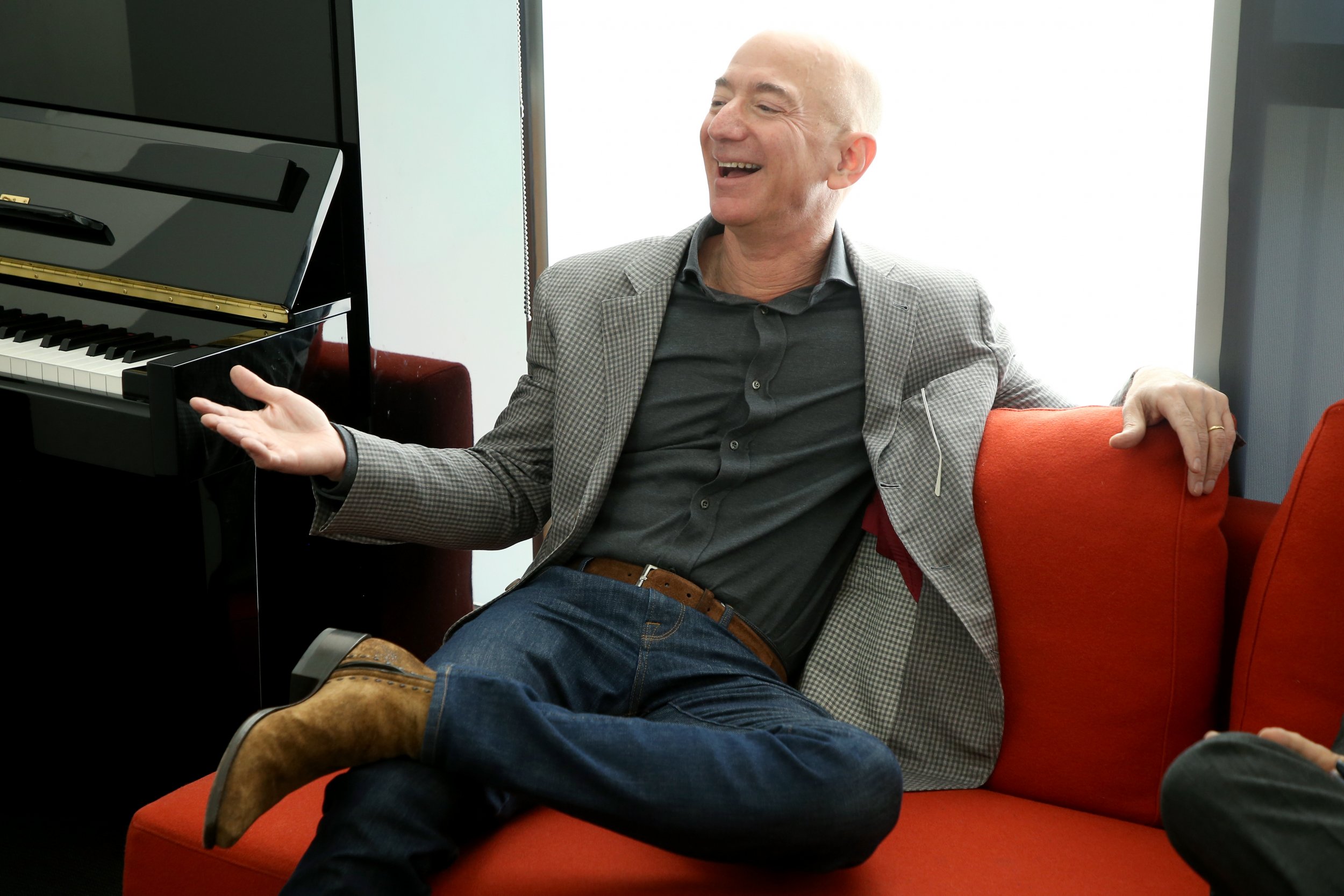 Amazon CEO Jeff Bezos touted the company's base wage of $15 per hour — nearly twice the federal hourly minimum — in his 2018 letter to shareholders, released Thursday, and challenged other companies to raise their workers' pay even higher, but not everyone was convinced of the billionaire's intentions.
"Today I challenge our top retail competitors (you know who you are!) to match our employee benefits and our $15 minimum wage. Do it! Better yet, go to $16 and throw the gauntlet back at us. It's a kind of competition that will benefit everyone," explained Bezos in his annual letter.
"Many of the other programs we have introduced for our employees came as much from the heart as the head," he added. "I've mentioned before the Career Choice program, which pays up to 95% of tuition and fees towards a certificate or diploma in qualified fields of study, leading to in-demand careers for our associates, even if those careers take them away from Amazon."
One former Amazon worker who read the letter called the CEO's claims "bullshi*t."
"He thinks that he's going to be an example and lead the minimum wage industry because somebody called him out on his bullsh*t, so now he's going to try to act like the good guy," Shannon Allen, who worked at an Amazon fulfillment center in Haslet, Texas, told Newsweek.
Amazon hourly workers lost their monthly bonuses when Bezos raised the company's base wage to $15 an hour.
"We wanted to be leaders on this issue – the Amazon $15 minimum wage is more than double the federal minimum wage, and we used the announcement to encourage our competitors and other large employers to join us in increasing their pay. Taken in combination with our public policy team's advocacy, these efforts will have a profound impact on the lives of tens of millions of people and families across this country," an Amazon spokesperson told Newsweek, sending a link that featured comments from employees about the increased minimum wage.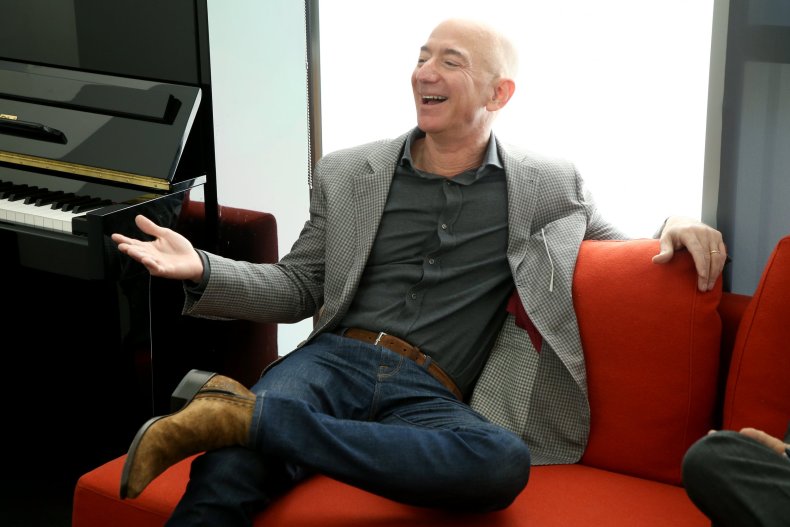 "What's missing in this letter is compassion," Allen, who injured her back in a workplace accident and was left homeless, said. "Anything that comes out of Jeff Bezos, John Felton or Dave Clark's mouth is going to be a lie," she said, referencing Amazon's Vice President of Global Customer Fulfillment and Senior Vice President of Worldwide Operations, respectively.
Allen noted mental health breakdowns at Amazon warehouses, where employees work long days.
The Daily Beast reported last month that 46 Amazon warehouses in 17 states — comprising a quarter of such facilities in the country — had recorded 189 emergency calls about "suicide attempts, suicidal thoughts and other mental health episodes" between October 2013 and October 2018.
"You show me one letter to his shareholders where it talks about his employees wanting to commit suicide or dying inside Amazon," she said.
Nicholas Stover is a former Amazon worker with Crohn's disease. He is suing the company, saying they fired him because he needed extra bathroom breaks. Stover told Newsweek that he brought his complaints to multiple supervisors before anyone paid attention.
The Amazon spokesperson also said that "we have an open door policy that allows associates to bring their questions and concerns directly to their managers 24 hours a day, seven days a week."
In his letter, Bezos said that Amazon had sought to "to create a culture of builders" and praised the Amazon Web Services policy of "listening to customers."
But Stover said he believed this prioritization of customers is linked to Amazon's dismissive attitude toward worker complaints.
"The atmosphere wasn't really geared toward employees. Amazon markets themselves as customer-centric," he explained. "So that kind of leaves employees by the wayside."
This story has been updated to include comments from an Amazon spokesperson.