Prince Andrew Involved in Orgy with Jeffrey Epstein and Nine Girls on Billionaire's Private Island, Accuser Claims in TV Expose
Prince Andrew, Queen Elizabeth II's third child, took part in an orgy with convicted pedophile Jeffrey Epstein which involved at least nine young women, according to revelations about to be aired on British television.
The Duke of York is alleged to have taken part in the sex party while visiting Epstein's private Caribbean island of Little St James, which Prince Andrew is known to have frequented.
The claim is being made by Virginia Roberts Giuffre, who accuses Epstein of trafficking her to have sex with his rich and powerful friends, but has never spoken publicly about the allegations.
During an episode of Dispatches entitled "The Prince and the Paedophile" which raises questions about the prince's relationship with Epstein, Giuffre's claim will say that the orgy was the third time she had sex with the royal.
The Duke of York, who is eighth in line to the throne, denies ever having sex with Giuffre, but admits to meeting her at a party thrown by the billionaire financier. A photo exists of Prince Andrew with his arm around Giuffre when she was 17 in 2011.
In evidence written to a Florida court four years ago, Giuffre wrote: "The third time I had sex with Andy was in an orgy on Epstein's private island in the U.S. Virgin Islands. I was around 18 at the time," via The Times of London.
"Epstein, Andy, approximately eight other young girls and I had sex together. The other girls all seemed and appeared to be under the age of 18 and didn't really speak English.
"Epstein laughed about the fact they couldn't really communicate, saying that they are the 'easiest' girls to get along with."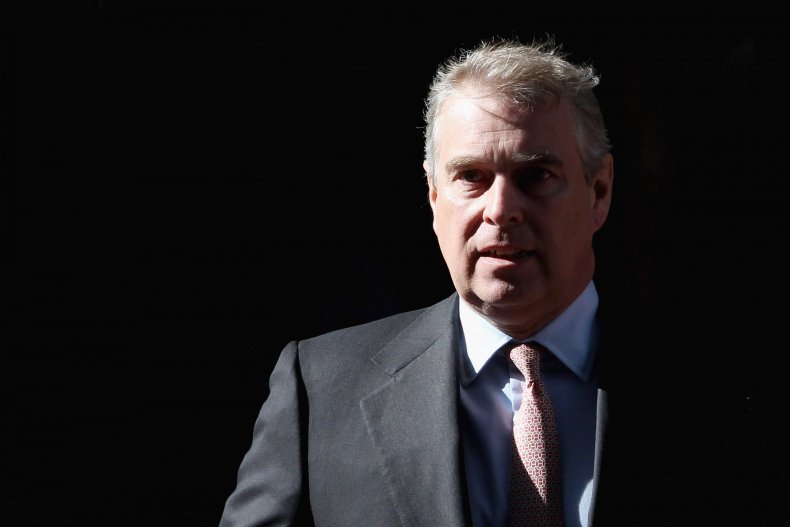 According to the Dispatches documentary, Giuffre was admitted to New York Presbyterian Hospital in July 2001 after suffering from vaginal bleeding, allegedly at the hands of Epstein's ring of abusers.
In a separate legal declaration from 2015, Giuffre wrote: "Without going into the details of the sexual activities I was forced to endure, there were times when I was physically abused to the point that I remember fearfully thinking that I didn't know whether I was going to survive."
There is no suggestion her injuries were a result of any sexual contact from Prince Andrew.
Prince Andrew has strongly denied any suggestions he was involved in Epstein's sex ring, but admitted it was a "mistake and an error" to continue visiting Epstein following his previous conviction for child sex offenses.
"I can only reiterate my regret that I was mistaken to think that what I thought I knew of him was evidently not the real person, given what we now know," Prince Andrew said in a previous statement. "I have tremendous sympathy for all those affected by his actions and behavior."
Ingrid Seward, editor in chief of Majesty magazine, previously told Newsweek Prince Andrew should avoid publicity ahead of the Dispatches programme being aired.
"I think the best thing for him to do is do what he has done which is to just keep his head down and get on with whatever he's doing. It would be sensible for him to keep a low profile as much as possible," she said.
"He's cooperated whenever he's been asked and there's not very much else he can do at this stage."
In a statement, Buckingham Palace said that Prince Andrew has been "appalled" by the recent allegations surrounding Epstein.
"His Royal Highness deplores the exploitation of any human being and the suggestion he would condone, participate in or encourage any such behavior is abhorrent," a spokesperson added.
Epstein was found dead in his New York cell on August 10 in a suspected suicide while awaiting trial for sex trafficking and child abuse.
"The Prince and the Paedophile" will be shown on British television's Channel 4 on Monday, October 21.
Correction, 10/21, 11:45 a.m.: This story originally misstated Prince Andrew's place in the family.