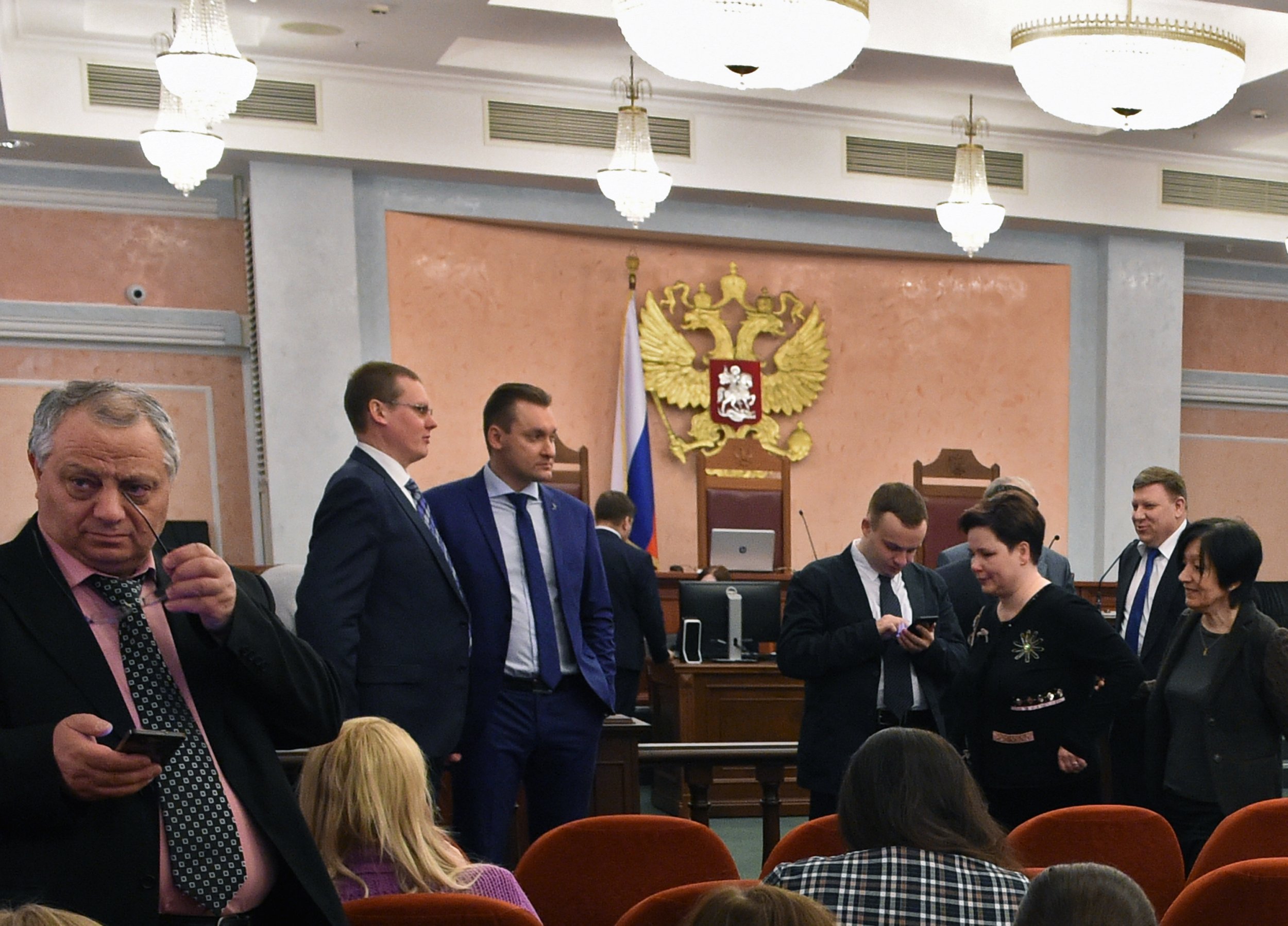 Russians overwhelmingly support a ban on Jehovah's Witnesses operating in the country, despite half admitting that they know nothing about the case against them, according to a poll on Thursday. Russia's Supreme Court ruled in April that the Christian denomination violated the country's anti-extremism law, liquidating all 395 of its local religious chapters.
Related: Jehovah's Witnesses in Kazakhstan Fear Repeat of Russia Ban After 'Scary' Crackdown
An appeal of the verdict will be heard next week but most Russians, it appears, have already made up their mind. Fifty-one percent of respondents to a survey from Russia's leading independent polling agency, the Levada Center, said that they "definitely" approved of the banning of Jehovah's Witnesses activities. A further 28 percent said they were at least somewhat supportive. Meanwhile, just three percent said they were definitely opposed to the decision, which was initially made by Russia's justice ministry in March.
At the same time, of the 1,600 people surveyed between June 23 and June 26, just 13 percent said they knew about the case against the Jehovah's Witnesses in detail. A further 34 percent they had heard something about it, but 50 percent replied that they didn't know anything.
In a separate question of whether people knew who the Jehovah's Witnesses were, 20 percent said that they heard nothing about them, with another 10 percent undecided. Forty-nine percent responded by stating that the group was a Christian sect.
Jehovah's Witnesses are known for their refusal of blood transfusions, something which the justice ministry used as evidence of extremism in the Supreme Court case. The United States-based group, which has operated in Russia since 1991 and has some 175,000 members, has claimed that it was denied the chance to mount any sort of defense and barred from having any dialogue with the authorities about their accusations.
The decision was an attack on religious freedom and it has been widely condemned, including by the United States and the European Union, said the Jehovah's Witnesses. In its annual report in April, The U.S. Commission on International Religious Freedom (USCIRF) placed Russia in its highest tier of violators of religious freedom for the first time.
"Through a cynical use of an extremely flawed set of anti-extremism laws, Russia has banned for the first time in its history a centrally administered religion," the chair of the independent bipartisan commission, Thomas Reese, said following the release of the report.
But the ban has been supported by the Russian Orthodox Church, which has become increasingly popular and influential under President Vladimir Putin. Seventy-two percent of the Russian population were identified as belonging to the Orthodox Church in 2008, more than double the percentage from 1991.