Jennette McCurdy's Memoir 'I'm Glad My Mom Died': 5 Things We Learned
Jennette McCurdy rose to fame in 2007 in Nickelodeon's iCarly, playing the role of Carly's rebellious best friend, Sam Puckett.
She then went on to star alongside future Grammy-winner Ariana Grande in the spin-off Sam & Cat in 2013. However, after the show was canceled in 2014 and Netflix's Between, where she played the role of Wiley Day ended in 2016, McCurdy left the world of television behind.
McCurdy now directs short films and currently stars in her own one-woman play, I'm Glad My Mom Died. In her recently released memoir of the same name, she reflects on her experiences as a child actor, everything from feeling exploited, to eating disorders, fame, and her overbearing mother.
Here are five things we've learned from McCurdy's heartbreaking and hilarious memoir, I'm Glad My Mom Died.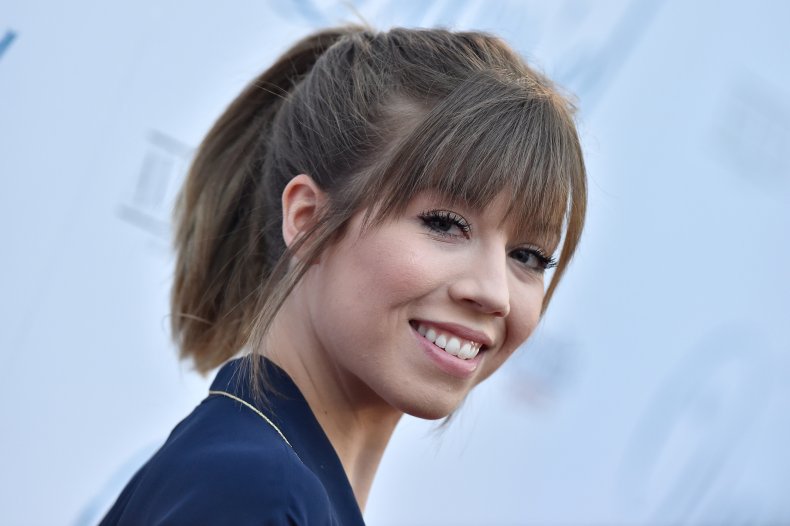 5 Things We Learned From Jennette McCurdy's Memoir
1. On Sam & Cat and Ariana Grande
Sam & Cat was the spin-off to iCarly on Nickelodeon, starring Jennette McCurdy and Ariana Grande. The show ended after one season.
McCurdy addressed the rumors that the show ended because she was upset co-star Ariana Grande was being paid more money than her. She insisted that was not the case.
She wrote: "Whatever. They've got to blame someone, so they've chosen me, and there's nothing I can do about it."
However, she did say she was increasingly annoyed about Grande's rise to fame when Sam & Cat was still filming. As a result, McCurdy stated she had to work around Grande's schedule and missed out on other work, while Grande was able to miss a whole week of filming to attend an awards ceremony.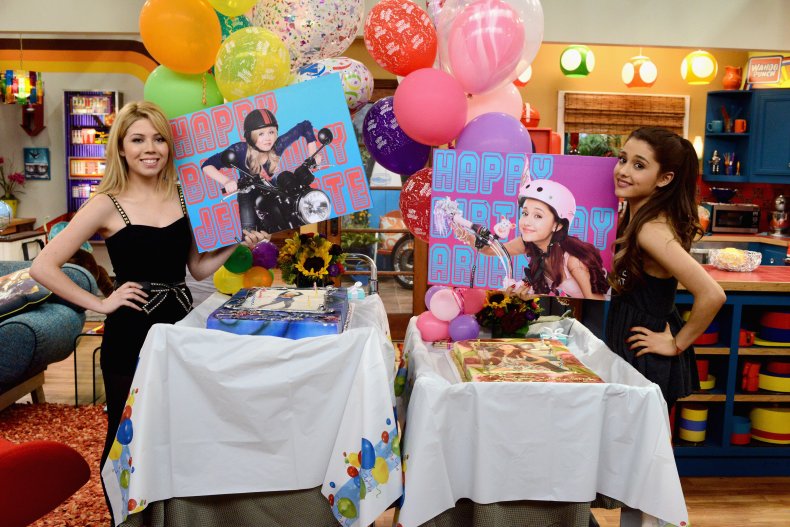 McCurdy recalled: "I booked two features during iCarly that I had to turn down because the iCarly team wouldn't write me out of episodes to go shoot them.
"I resent being a good sport. If I wasn't such a good sport, to begin with, I wouldn't be in this predicament in the first place. I wouldn't be on the s**tty show saying these s**tty lines on this s**tty set with this s**tty hairstyle," she added.
"Ariana misses work in pursuit of her music career while I act with a box. I'm pissed about it. And I'm pissed at her. Jealous of her," she continued. "So now, every time she misses work, it feels like a personal attack. Every time something exciting happens to her, I feel like she robbed me of having that experience myself."
2. She Wanted to Quit Acting at a Young Age
Not only did McCurdy begin acting reluctantly at a young age, but she also knew she wanted to quit early on.
Her mother, Debra McCurdy, got Jennette and her brother Marcus an audition with agent Barbara Kirk, who initially only wanted to sign Marcus. Debra, a devout Mormon, told Jennette to pray for the talent agent to accept her.
Reflecting on her job as a background actor aged 6, McCurdy wrote: "This day was stressful and not fun, and if given the choice. I would choose to never do anything like it again."
On attending acting classes when being asked to cry on demand McCurdy said: "It was one of the more miserable experiences of my life, sitting in a cold casting office imagining tragic events that harm my beloved family."
In 2002, McCurdy told her mom she did not want to act anymore, to which McCurdy recalls her mom crying hysterically: "You can't quit! This was our chance! This was ouuuuur chaaaaance!"
3. Turning Down the iCarly Reboot
When iCarly was given a reboot on Paramount+ last year, McCurdy was noticeably absent from the lineup, despite all of her former co-stars signing up to return.
At the time, in a statement to Newsweek, McCurdy's representatives said she was busy working on other projects: "Jennette is busy working on her book which sold to Simon & Schuster as well as bringing her one-woman show back to the stage. She is also working on some other film & TV projects which have not yet been announced."
McCurdy revealed in her memoir that it was iCarly co-star Miranda Cosgrove who approached her to do a reboot, assuring they would both be paid equally.
However, McCurdy said that she turned it down, prioritizing her "mental health and happiness" over money. Elsewhere in a memoir, McCurdy spoke fondly of her close friendship with Cosgrove.
4. She Developed Bulimia and a Drinking Problem
Writing in I'm Glad My Mom Died, McCurdy opened up about beginning puberty and how terrifying it was for her when she began to develop breasts, knowing her mom had been diagnosed with breast cancer when McCurdy was 2 years old.
On the advice of her mom, McCurdy said she began restricting her calorie intake to prevent her breasts from getting bigger. At 12 years old, she weighed just 61 pounds. Then, when she got her first period, she began to return to her disordered ways, while her mother continued to insult her body shape and weight.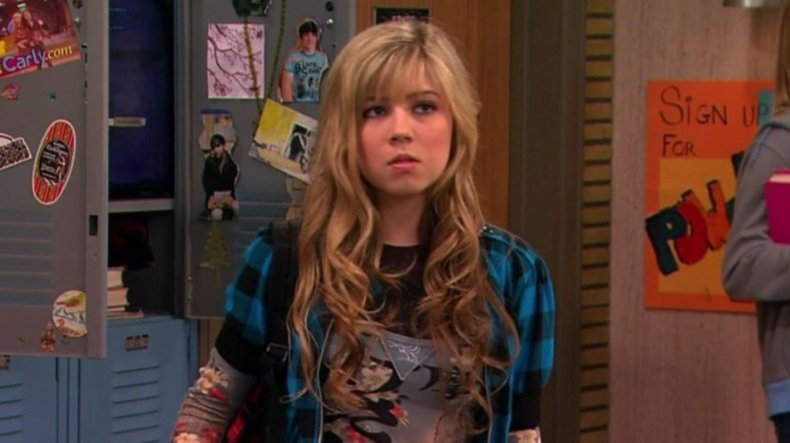 When her mom was dying in the summer of 2013, McCurdy said in an attempt to wake her mother and keep her spirits up, she told her she had told her mom she was down to 89 pounds in weight, hoping positive news would boost Debra.
Reflecting on her mother's death, McCurdy said she was glad she was too upset, writing: "At least I feel thin and valuable and good about my body" while grieving.
Soon after her mom's death, she went out for dinner with friends where she ate a full meal and drank a whole bottle of sake. After throwing up she noted she felt "victorious" and began drinking to aid her bulimia.
At one point, McCurdy recalls having eight or nine shots of alcohol each night. Things got so bad, that her teeth began to rot.
5. The Creator
Throughout her memoir, Jennette refers to a man known as "The Creator" at her time on Nickelodeon who would often leave her feeling seriously uncomfortable.
She recalls being pressured to drink alcohol when she was 18 and him beginning to massage her shoulders as they discussed her own tv show.
McCurdy never identified "The Creator" by name, but does reveal he got in "in trouble from the network for accusations of his emotional abuse" and was no longer allowed to be on set with any of the actors.
She commented: I feel like it's been a long time coming, and should have happened a lot sooner."
McCurdy also revealed in her memoir that as Sam & Cat came to an end in 2014, Nickelodeon offered her $300,000 which she said was explained to her as money to "never talk publicly about your experience at Nickelodeon."
She turned the money down.
Newsweek reached out to Nickelodeon for comment.
I'm Glad My Mom Died, published by Simon & Schuster, is out now.