'Jeopardy!' Champ Explains Where Show Went Wrong With Hiring New Host
Former Jeopardy! champion Arthur Chu has shared his take on why the show's quest to find a new host has turned out to be such a messy affair.
From the start of the year until August, a host of celebrities were seen on Jeopardy! after being drafted in to guest-host the long-running syndicated show, as producers sought a new permanent replacement for the late Alex Trebek.
The ever-revolving door appeared to come to a standstill on August 11, when it was announced that Jeopardy! executive producer Mike Richards would host the primetime show, while Mayim Bialik would helm Jeopardy! specials.
However, things came crashing down in a matter of days, when Richards departed his hosting post after The Ringer published an article detailing a series of offensive comments he had made on an old podcast.
And with Bialik also facing pressure from disgruntled fans to step down over her own comments on vaccines and sexual harassment, Chu has penned an opinion piece for The Washington Post, stating where he thinks the show went wrong.
Chu, who enjoyed an 11-day win streak on the show in 2014, wrote: "Jeopardy! is changing, and the show threatens to destroy its own appeal by abandoning the unvarying formula we've come to depend on and sidelining the people who most make it succeed."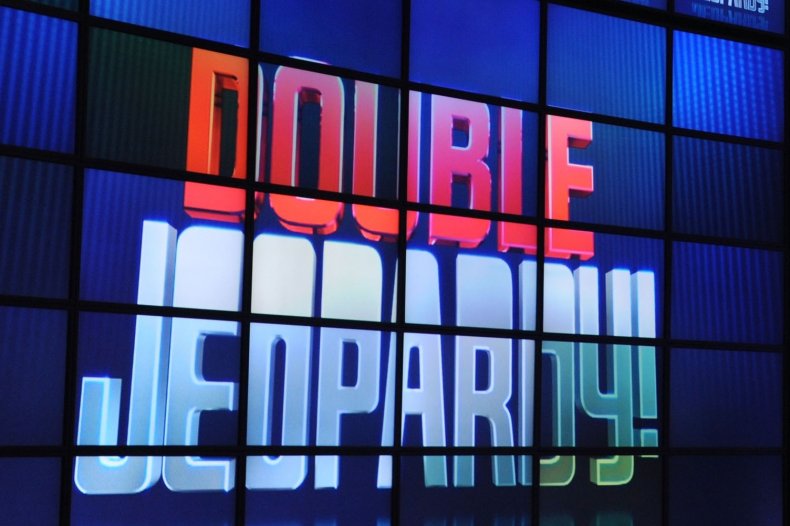 He went on to remark that following the November 2020 death of Trebek—who insisted that a host should "let the contestants be the stars"—the majority of viewers "expected for a replacement already to have been named and, after a bit of welcoming fanfare, for the show to return to normal as soon as possible.
"Instead, Jeopardy! trampled over Trebek's directive. The hunt for the new host became a public circus of 'on-the-job tryouts' featuring a glamorous roster of A-listers, and the star of the show became the week's celebrity guest host. Each episode, their followers tuned in to root for them, not the actual contestants.
"The disruption of rotating hosts was jarring enough for a show built on dependability, but the whole celebrity concept betrayed the secret of how Jeopardy! captivated us: the fantasy that you or I or anyone else could be the one in the spotlight. Anyone who's good enough at trivia, even a schlubby nerd from Ohio, could get their turn to write the story of the show...
"Today, Matt Amodio is an 18-day champion and the third-winningest regular-season contestant in Jeopardy! history, but his story has taken a backseat to the drama on the host's side of the stage."
Branding Richards' brief hosting job and the subsequent return of guest presenters "a stain on the good name of a show we expect better from," Chu—who also competed in the Jeopardy! Tournament of Champions in 2014—concluded with some advice.
"There can still be a place for Jeopardy!, so long as it centers on the contestants again, and on its own reliability," he wrote. "It just needs some help getting back there.
"So let me pass on what one child said to me back when I was playing the villain, a message that might be useful to Richards, or to interloping celebrities, or to anyone else who would steal the spotlight or shake up the show: 'Why can't you just do something else, and leave Jeopardy! alone?'"
After stepping down from his role as the show's host, it was this week announced that Richards was also out from his position as executive producer of Jeopardy! and Wheel of Fortune.
Bialik, who has retained her role of presenting specials, will now take over the reins for the daily evening show ahead of more guest hosts stepping in.
Richards' behind-the-scenes role will be temporarily taken over by Michael Davies, who serves as executive producer on Who Wants to Be a Millionaire.