Matt Amodio's run on Jeopardy! reached a major milestone during Thursday's episode, when he equaled the show's second-place record for most games won.
The Yale Ph.D. student has proved himself to be a formidable force, steadily working his way to become the second-most successful contestant ever with 32 straight victories—a record solely held by James Holzhauer since 2019.
And in an interview with Newsweek, Amodio humbly stated that he feels "so fortunate" to have achieved the feat, before heaping praise on The Chase star Holzhauer.
"It feels unbelievable. Literally, unbelievable," the Ohio native said over email. "I watched every second of James tearing through the competition, and I knew he was better than I could ever be.
"I still know he's better than me, but to know I've tied him in the most important stat of the show (number of games won), I feel so fortunate."
On Thursday's installment of the syndicated quiz show, Amodio was seen topping up his winnings to an impressive $1,212,401 after correctly answering a clue about classic fairytale The Wizard of Oz.
And while the number of games Amodio has won leaves him standing alongside Holzhauer—for now, at least—his earnings are still trailing those of the professional sports gambler, whose run saw him walk away with $2,464,216.
Holzhauer opted to highlight that earnings difference between the two men in a Twitter post on September 20, when he shared two side-by-side screengrabs of himself and Amodio on the show.
With Holzhauer's 23-day total showing as $1,780,237 to Amodio's $825,801, he quipped: "When you order something online vs. when it arrives."
Amodio responded to the tweet at the time with a playful jab of his own, writing: "I thought these memes were supposed to have the more attractive person on the left."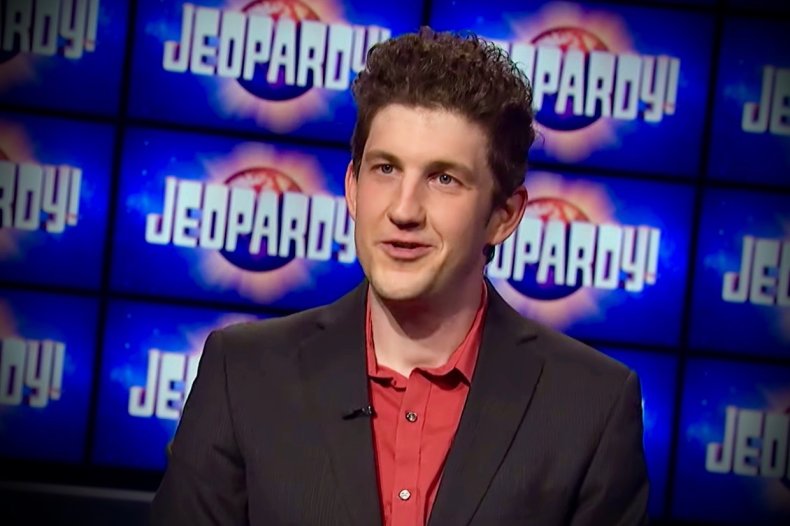 However, while Amodio has yet to meet Holzhauer, he told Newsweek that he has enjoyed the social media ribbing.
"I wouldn't want James to be anybody other than James," he said. "I have older brothers, so I'm used to it. And also my friends and I have always communicated with snark and ribbing. James is speaking a language I am fluent in."
Amodio and Holzhauer's Jeopardy! achievements remain in the shadow of the show's all-time champ Ken Jennings, whose 2004 streak saw him win 74 games and pull in $2,522,700. All three men are the only contestants to have passed the $1 million mark in non-tournament play.
Comparisons of wallet sizes aside, the money Amodio, 30, has earned through his unconventional style of answering clues is nothing to be scoffed at, particularly for a student.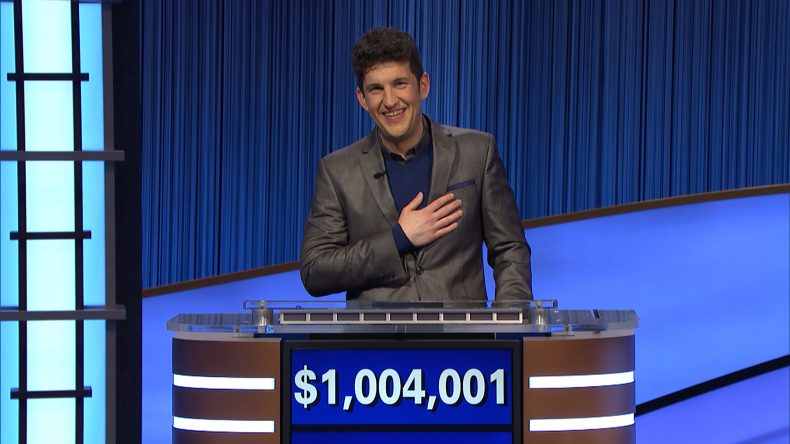 Life-Changing Winnings
Don't count on seeing the computer science student zipping through the tree-lined streets of New Haven, Connecticut, in a Ferrari anytime soon.
"I know it's a boring answer, but I'm going to save and invest it," he told Newsweek. "The future is full of uncertainties, and I am going to be fortunate enough to have security going forward.
"My friends and family have all commented that they do not know anybody who would change their lifestyle less than me after a life-changing influx of money."
While he may be resisting the urge to splurge, Amodio has been lapping up the audience appreciation he's experienced throughout his run.
"I'm not going to lie, lots of people telling me they think I'm smart feels pretty good," he admitted. "I place a lot of importance on learning and knowledge, so hearing people compliment me on something I care about is the best thing I experienced."
"There aren't really any downsides [to being on Jeopardy!]," he went on. "It's a little depressing to have your mistakes on display for everyone to see. Just because I blank for a few seconds doesn't mean 'I don't know' that fact, but oh well."
Amodio's run on Jeopardy! started in the summer, as Season 37 came to its close. He smoothly picked up where he left off when Season 38 debuted last month. And his extended run has made for quite the stressful schedule.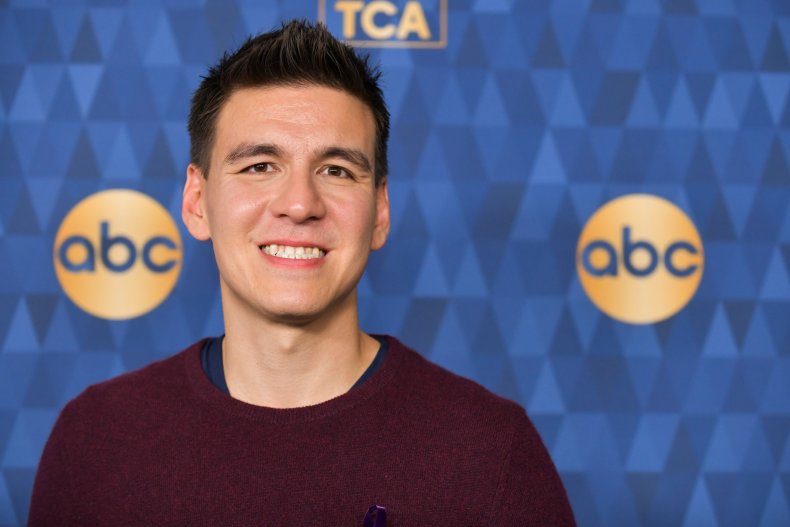 "I am extraordinarily busy," he said. "Juggling work, Jeopardy! and family obligations has been challenging and more than a little stressful. But this is a once-in-a-lifetime opportunity, so experiencing some stress is a small sacrifice."
That small sacrifice could well lead to very big opportunities whenever—if ever—Amodio departs the Jeopardy! stage. Jennings currently serves as a consulting producer on the show and will split hosting duties with Mayim Bialik, while he and Jeopardy! alum Holzhauer and Brad Rutter dominate the lineup on The Chase.
Career Beyond 'Jeopardy!'
So has this current taste of television had an effect on Amodio's ambitions of becoming a professor? "I have some hope that it may make it a tiny bit easier to get my foot in the door of a job interview, but that's about it," said Amodio.
"I still want to be a professor and do AI research. That being said, I would leap at any opportunity I could to add 'getting paid to play trivia' to my schedule without giving up my research job!"
Should there be more of Amodio on TV, he may have to step up his sartorial efforts, as he's now reached the level where fans have started assessing his wardrobe.
"I love the effort by an extremely dedicated fan to analyze my wardrobe," Amodio told Newsweek. "It's hard to live out of a suitcase and still have a deep variety.
"I admit I'm not one to have paid close attention to my clothes before, but this has given me a lot to think about. And now that I know what is apparently 'my color' or 'the right neckline for me,' I am armed with some helpful facts!"