'Jeopardy!' Clue Gaffe Sparks Ire of New York Legislator
While Jeopardy! has long been known as the forum for those with boundless trivia knowledge to showcase their mastery, even the show itself gets things wrong once in a while.
On the June 3 episode of the long-running syndicated quiz show, some viewers in Long Island, New York, were left unimpressed when it appeared that the diligent Jeopardy! researchers had fallen victim to a common local misconception.
During the show, host Mayim Bialik read the clue: "Type of institution that has a 'row' in Garden City on Long Island, including one about firefighting & a children's one."
None of the contestants buzzed in with the correct response ("what is a museum?"), which may have been for good reason, as the specific place referred to in the clue—Museum Row—is actually not in Garden City, but neighboring Uniondale.
The gaffe caught the eye of Nassau County Legislator Siela Bynoe, a Democrat from Westbury, who fired off a letter to the show's executive producer Michael Davies in response.
Seeking to set the record straight in her missive, Bynoe, whose legislative district includes Uniondale, wrote, according to a report in The Long Island Press: "For many years, Uniondale community leaders have fought to ensure their hometown receives the full recognition that it deserves from government and media organizations.
"Guided by a shared desire 'to make Uniondale whole,' they and the hamlet's elected officials engage in sustained advocacy to ensure regional attractions such as Museum Row are not erroneously attributed to neighboring communities."
It would seem that the error would be an easy one to make, as the newspaper reported that some of the museums along the strip do, indeed, have Garden City mailing addresses.
However, the museums, which include the Cradle of Aviation and the Long Island Children's Museum, are actually within Uniondale's boundaries on the official census maps outlining Long Island's municipalities and hamlets.
Newsweek has reached out to representatives of Jeopardy! for comment.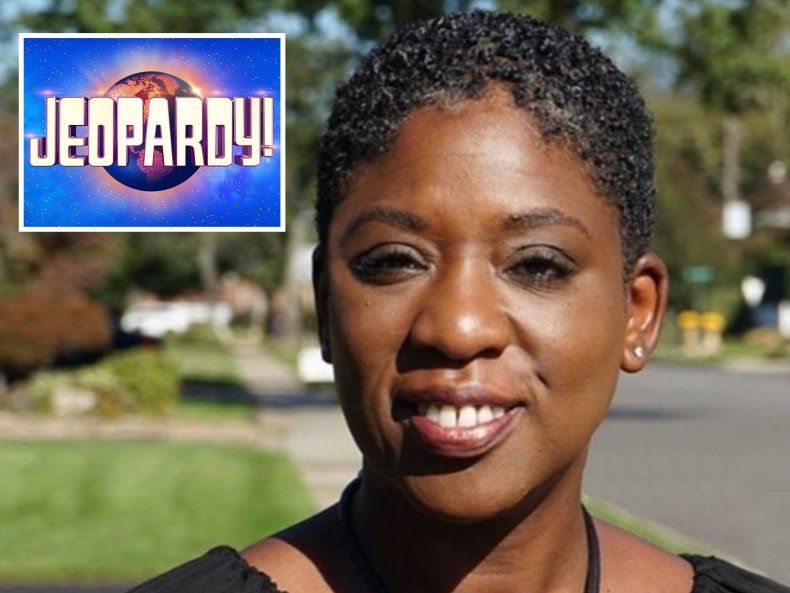 The criticism comes almost one year after Jeopardy! bosses apologized for a controversial clue that was later accepted to be "outdated" and "inaccurate."
During an episode aired last June, a clue in the "Plain-named Maladies" category read: "Postural orthostatic tachycardia syndrome is also known as Grinch syndrome because this organ is too small."
The correct answer to the clue was deemed to be: "What is the heart?"
However, the description of the condition drew fierce criticism online, with a number of those familiar with POTS taking to Twitter to point out the inaccuracy.
Dysautonomia International, a non-profit that raises funds for research and promotes awareness of autonomic nervous system disorders, wrote: "Hey @Jeopardy no one with any credibility calls POTS 'Grinch Syndrome.' Promoting outdated misogynistic terms to describe a debilitating autonomic nervous system disorder that impacts millions of Americans is not cool. We request an apology on behalf of our community. Do better."
Posting a screenshot of the clue, Dysautonomia International added that "Grinch syndrome is an offensive term. Can you imagine Jeopardy making light of cancer or MS patients with a 'funny' name for their debilitating health condition? Not acceptable. We'd love to see real questions about the autonomic nervous system."
Following the criticism, a statement was released on the verified Jeopardy! Twitter account that read: "After hearing from the community, we found we used an outdated and inaccurate term for this disorder, and we apologize."
According to the Cleveland Clinic, POTS is a condition that affects blood flow, leading to symptoms such as lightheadedness, fainting and a rapid increase in heartbeat whenever a patient stands up from a reclining position.
The majority of POTS patients are women, aged between 13 and 50 years old, and can develop after a viral illness, serious infection, medical illness, pregnancy, or trauma such as a head injury.