'Jeopardy!' Didn't Respect Alex Trebek's Wishes with Host Choice—Former Champ
Former Jeopardy! champ Arthur Chu has criticized the show's producers for not being "respectful" of Alex Trebek's wishes in his choice of successor.
Trebek, who had hosted the enduring quiz show from 1984 until 2020, passed away in November following a battle with pancreatic cancer.
From January until August, viewers then watched as a revolving door of celebrity guest hosts stepped in to try out for the coveted role, with the show's then-executive producer, Mike Richards, subsequently landing the job.
As has been well documented, what followed was an unprecedented series of events for the show, with Richards losing his roles as both host and executive producer within days, amid backlash over comments he made on a now-defunct podcast.
And with Mayim Bialik and all-time Jeopardy! champ Ken Jennings now splitting hosting duties for the remainder of 2021, Chu has told Newsweek that while he has no strong personal preferences on who gets the job, Trebek's apparent choice of heir to the lectern seems to have been overlooked.
He said: "I was rooting for Ken Jennings as host out of solidarity as a fellow former contestant, and because it really seems like he was Alex Trebek's choice for a successor, hence Trebek giving him his cufflinks and having him narrate his audiobook.
"But ultimately most of what anyone would need to know to have an informed opinion is stuff that we'll never find out about without someone leaking it from behind the scenes.
"I don't have strong opinions on it other than that I think there's some clear signs Alex Trebek's preferred successor was Ken Jennings and it would have been more respectful to abide by his wishes," he added.
Chu also admitted that he wasn't particularly enthusiastic about the selection of Call Me Kat star Bialik to temporarily helm the show, citing her past comments about vaccines, among other issues.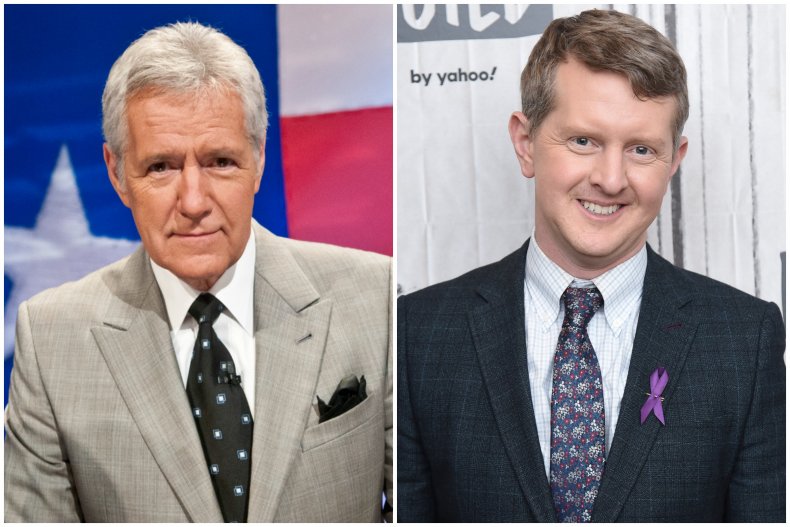 "I find many of the comments Bialik has made about important issues in the past to be unfortunate and I strongly disagree with her past expressed opinions on issues like #MeToo and vaccinations.
"That said, while she hasn't given the apology I wish she would have upon being named to this position, she hasn't continued to push any of these ideas as host, and sometimes you have to reluctantly accept that all the famous people you enjoy seeing onscreen have something problematic from their past."
Still, said comedian and actor Chu, the show has now settled into a pace that is going "as well as can be expected," despite all of the upheavals.
"The irony is that there really isn't that much a host can do onscreen to directly offend anyone on Jeopardy! as long as the editors are doing their jobs—any problems that there may have been won't really be visible to us unless leaked from behind the scenes after the fact," he noted.
However, it cannot be denied that the Richards debacle has somewhat tarnished the legacy of the show, said Chu, who hit an 11-day win streak on the show in 2014.
"There's no way it couldn't," he explained, "being the biggest behind-the-scenes scandal I think anyone can remember about Jeopardy! in its history, although I think it's still possible for people to move on; memories are shorter in show business than many realize."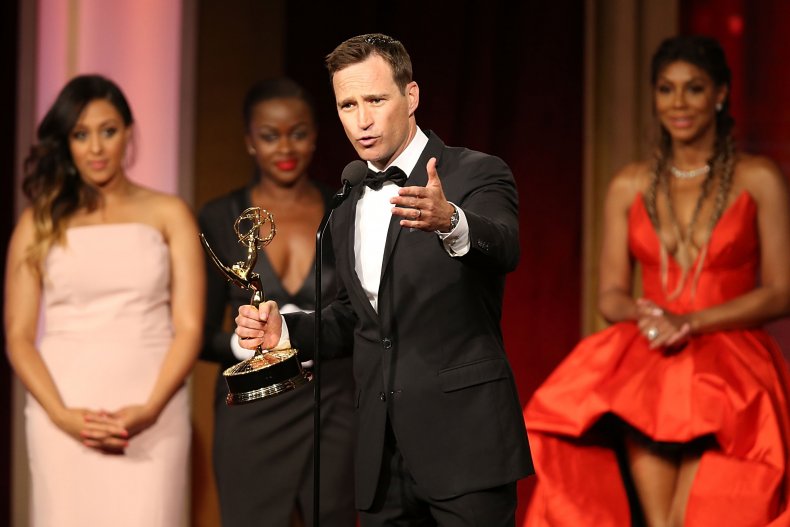 But in order for the audience to move on, Chu told Newsweek that producers must select and announce a new permanent host "as soon as possible—further uncertainty can only harm the show."
Ultimately, whoever is chosen to succeed beloved presenter Trebek should possess the qualities not dissimilar to the man who stood at the lectern for decades.
Listing those attributes, Chu said: "Primarily a steady hand, a willingness to stick to the background and 'let the contestants be the stars,' as Alex Trebek put it, and a capacity for being relatable, human and reassuring without crossing the line to taking the spotlight themselves.
"It's not easy and it often seems to go against the instincts of many actors and performers, which is why truly great hosts are rare."
Looking at why the syndicated quiz show has been such an enduring success over the years, before the headlines, Chu said it had captivated viewers "by being a consistent, reassuring presence in people's lives, being willing to stick to a formula that worked and that didn't make people feel manipulated or pandered to.
"The temptation to 'sell out' and to go for cheap ratings grabs is always there in TV, and Jeopardy! was lucky enough for a long time to have people in charge who consistently resisted it."