'Jeopardy!' Urged to Invite 1985 Champ for Guest-Hosting Slot As Campaign Gathers Pace
A campaign has been launched for a former Jeopardy! champ to become a guest host on the hit quiz show—36 years after he first appeared as a contestant.
Chuck Forrest, 60, was initially seen rising to glory on the show back in 1985, when he hit the maximum five-game win streak and raked in $72,800 in earnings. He would return to Jeopardy! several times over the years.
And with a long line of celebrities guest-hosting the show as producers seek a permanent replacement for late presenter Alex Trebek, Forrest's cousin, Steve Chism, started a Facebook campaign to include Forrest in the line-up.
On the page, entitled "America wants Chuck Forrest to guest host Jeopardy," Chism wrote in June: "All of the guest hosts have been excellent, and we certainly would not want to take anything away from any of them.
"However, there is no list of great Jeopardy champions that does not include the name of Chuck Forrest! A number of former champions have been given an 'audition.' To leave Chuck Forrest out of the mix is like excluding Babe Ruth from the baseball tryouts! 🙂 #ChuckForrJeopardy."
Further stating his case for Forrest to join the likes of LeVar Burton, Mayim Bialik, Robin Roberts, and Aaron Rodgers as a guest host, Chism said: "In 1985, Chuck set a record for winnings, and retired undefeated as a five-time Jeopardy! champion.
"He followed that up with a win in the 1986 'Tournament of Champions.' (Makes you wonder how many games Chuck Forrest would have won if the rules at that time were the same as today—play until you lose.)
"Chuck Forrest has always been a popular contestant, so Jeopardy! invited him back several times. (1990, 2002, 2005, 2014). In 2014's 'Battle of the Decades,' Chuck represented the 1980's, and won two games against the greatest players of the 90's and 2000's. He then moved on to face Ken Jennings in that tournament.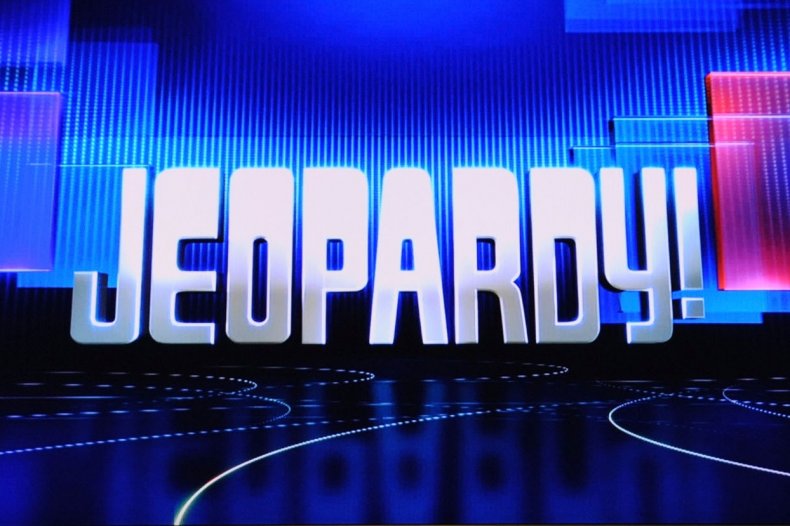 "Chuck led Jennings in Double Jeopardy, before Jennings took the lead for good and edged Chuck by a narrow margin.
"Chuck Forrest has become part of the Jeopardy! culture over the past 36 years.
He co-wrote a book with another great Jeopardy! champion, and discussed strategy, such as his patented 'Forrest Bounce.' The 'Forrest Bounce' has been cited and imitated by other Jeopardy! winners."
"Ratings are high whenever Chuck appears on Jeopardy! People like watching him play, and they will like watching him host," added Chism. "Along the way, Chuck served his country in the State Department, and has led an exemplary life. Besides all this, he's really cute, and his mama was sweet, too!"
In an interview with Hometown Life, which was published on Tuesday, Forrest spoke of his cousin's campaign, saying: "He wrote to me and said that he wanted to do it. I told him to go ahead, but I said I didn't want to actively campaign for it. I am flattered that he thinks I would be a good host, and by the fact that so many people have given their support."
Forrest, who now lives with his family in Italy, applied to become a contestant on the show while studying for at the University of Michigan Law School, flying out to California after his proving successful in the Detroit tryouts.
Ken Jennings is now widely seen as the greatest Jeopardy! champ of all time, thanks to his 74-game winning streak, which earned $2.52 million. He was also invited back to the show to serve as a guest host.
"I almost beat him, and I would love to have the chance to make it two out of three and find out who is the real Greatest of All Time," Forrest told Hometown Life of Jennings. "He's a lot younger than me, so he has a big advantage on the buzzer, but I think we are pretty much equal on the answers."
Forrest admitted that if his cousin's campaign proved successful, "it would be quite a challenge and require a lot of preparation, but the fact that Jeopardy! has brought back former champions to host the show shows that you don't need to be a show business professional."
Speaking of late host Alex Trebek, who passed away in November 2020, Forrest said: "He also had an air of complete integrity and impartiality. You can see how important he was to the viewers by the reaction people had to his death. He was one of the few people left in America that everyone respected.
"I think the new host has to strive for that kind of image, and allow the contestants to showcase their skills and personalities."
Newsweek has contacted a representative for Jeopardy! for comment.