Sorry, Jeremy Corbyn, But Television Matters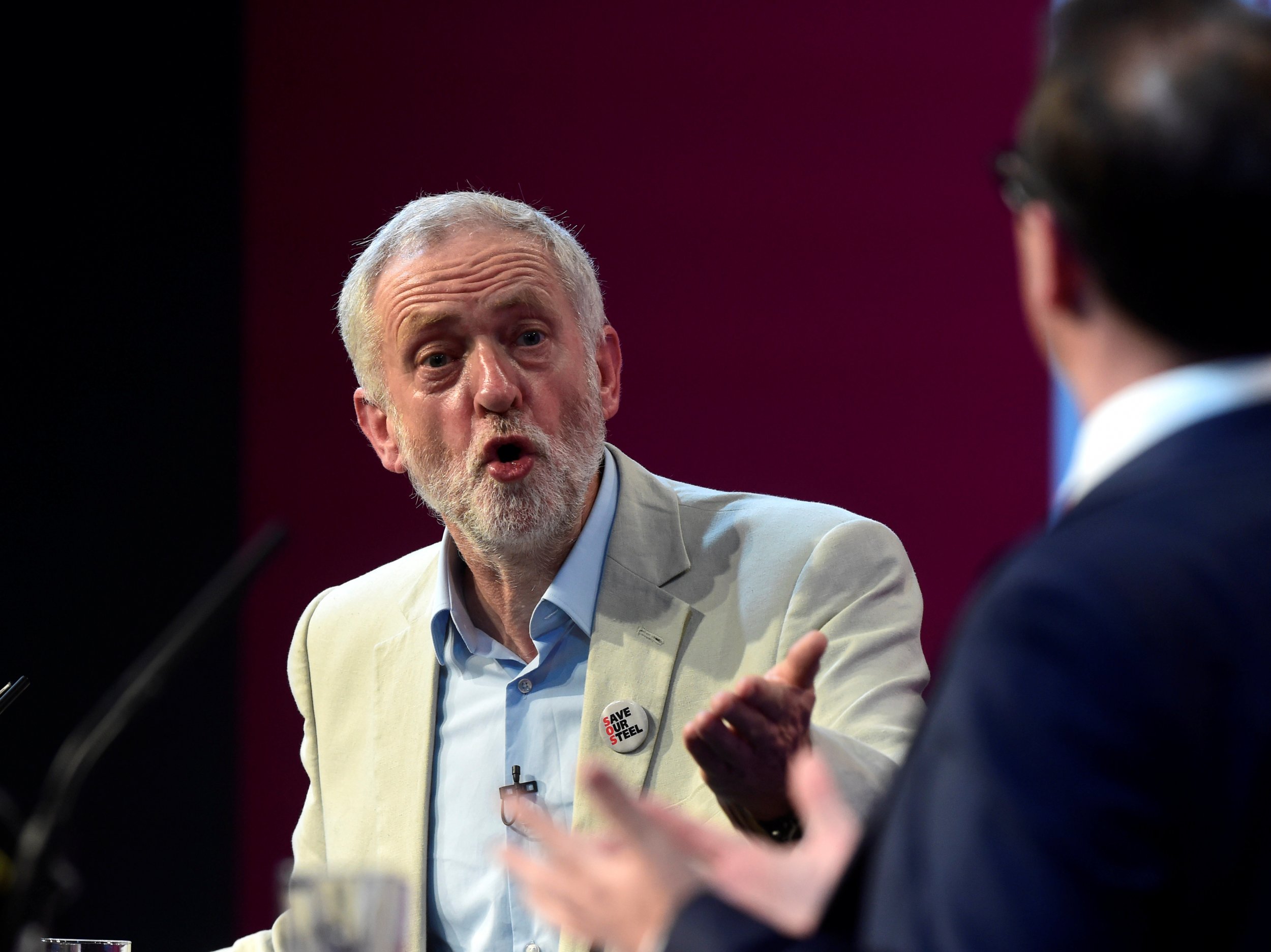 We haven't yet had a definitive answer to the most important question of the Labour leadership campaign: does Jeremy Corbyn own a television?
At first you might think his stance on NATO or his view on the mechanics of Brexit would be rather more important. But no, you can tell a lot about a person from their lack of telly ownership, or even their TV viewing habits. And you can tell a lot about Jeremy Corbyn from, as the Huffington Post reported Thursday, his hesitation about debating on Channel 4 News and other "mainstream" broadcast outlets.
When I was working in a particularly upper-middle class bit of the BBC one quiet Friday afternoon I stood on a chair and asked how many of my public-school educated colleagues had been allowed to watch commercial channel ITV—sheepishly, the only other comprehensive kid there was the one person to put their hand up. We had had it at school. The posh kids had parents who thought they could show they were better than the rest of us by banning TV, or at least the nasty commercial channels. (The same parents often banned tomato ketchup as almost as abhorrent as ITV, but that is another story.)
I have never met Jeremy Corbyn's offspring, but I suspect they would be able to tell similar stories of what I regard as child deprivation. Just as my BBC colleagues had grown up insulated from the shared culture enjoyed by the majority of the population so some on the left, like Corbyn and his kind, who take an overly ascetic approach , find themselves isolated from the common references and the common experiences of us, well, common people.
This isn't a cheap point. The romantics among us might wish that we lived in a simpler age , with wooden toys and improving books, but the reality is that for 60 years television has been, and will remain, the dominant form of mass communication. To think that it doesn't matter is to dismiss a medium that matters a great deal to those who watch it. For a politician to do so is to show that they have little interest in winning an election.
That was an accusation that many of his critics labelled at my old boss, the former Labour leader Ed Miliband. For the first four years he had an excellent press team, but they were just that: press people. One came from a tabloid background, two from the broadsheets. They had ink in their veins. Their ability to work with the Westminster lobby helped keep Ed's leadership going when otherwise it might have fallen off track. But they would be the first to admit that they didn't know a lot about telly. And it showed.
It's no secret that when "bacon sandwich gate" happened the party hierarchy went into meltdown. Out went the cry: "we need someone who understands broadcasting." The job that I eventually got ended up being a story in itself. I only wish that the salary I negotiated was anything like that speculated about in a story on the front page of the Financial Times. To those nervous about the party's prospects, the presence of someone—anyone—who had ever made a TV program in the leader's top team would transform his fortunes.
Now I am pretty proud of some of the programs I have worked on but clearly that was nonsense. Yes, someone with a broadcast eye would help make a difference, and some have been kind enough to say I did, but it could only ever be a sticking plaster. Someone like me should have been brought on board not for the election home straight but on day one of Ed's leadership.
But if I helped at all it was because I was able to convince Ed that appearing on programs like ITV's This Morning or answering questions about your favorite curry on Absolute Radio were not traps to be avoided but opportunities to be seized. We all know that the British press is the most partisan in the world. We also all know that our broadcast media, and not just the BBC, is the least partisan you will find anywhere. Yes, when you go on TV or radio you are mediated by the format of the program but you are not being mediated by the political predilections of a newspaper's overseas owner.
So when Corbyn admitted this week he had no idea who Ant and Dec were you could take it, and his legion of devoted fans will, for a charmingly innocent and refreshing reminder that he isn't like the rest of us. But that is just it; people don't want someone from another planet to be their Prime Minister. They want someone who, if not like them, at least has a notion of the world they live in. Who knows what it's like when one child is a devotee of the X-Factor and your other a Strictly fanatic.
As I kept telling Ed and those running the 2015 election campaign; Labour voters watch a lot of television and they listen to a lot of commercial radio. That is why I stood my ground and made Ed go on Magic FM and not the World at One. The more radical you are, the more you want to change this country, the more you need to be able to get out there and convince those for whom politics is a dull turn-off that you have something to offer. They aren't going to be the ones hanging off your every word on Twitter. And they are certainly not going to be the ones desperate for a Corbyn emoji.
Appearing on air is the definition of talking to the country, not the party—of trying to convince, not preach to the converted. The crossest I ever got with Ed was when he spent two hours on the phone to lefty bloggers—two hours where he should have been doing local radio phone-ins.
That is the key lesson any Labour leader should learn. Jeremy's refusal to debate on Channel 4 News and elsewhere is worrying. Like it or not, the voters Labour needs to stand still , never mind actually win, are out there in the dark watching the box in the corner. However much the critics of the "mainstream" media might wish it otherwise.
Matthew Laza is a Labour activist and a former head of broadcasting to Ed Miliband.