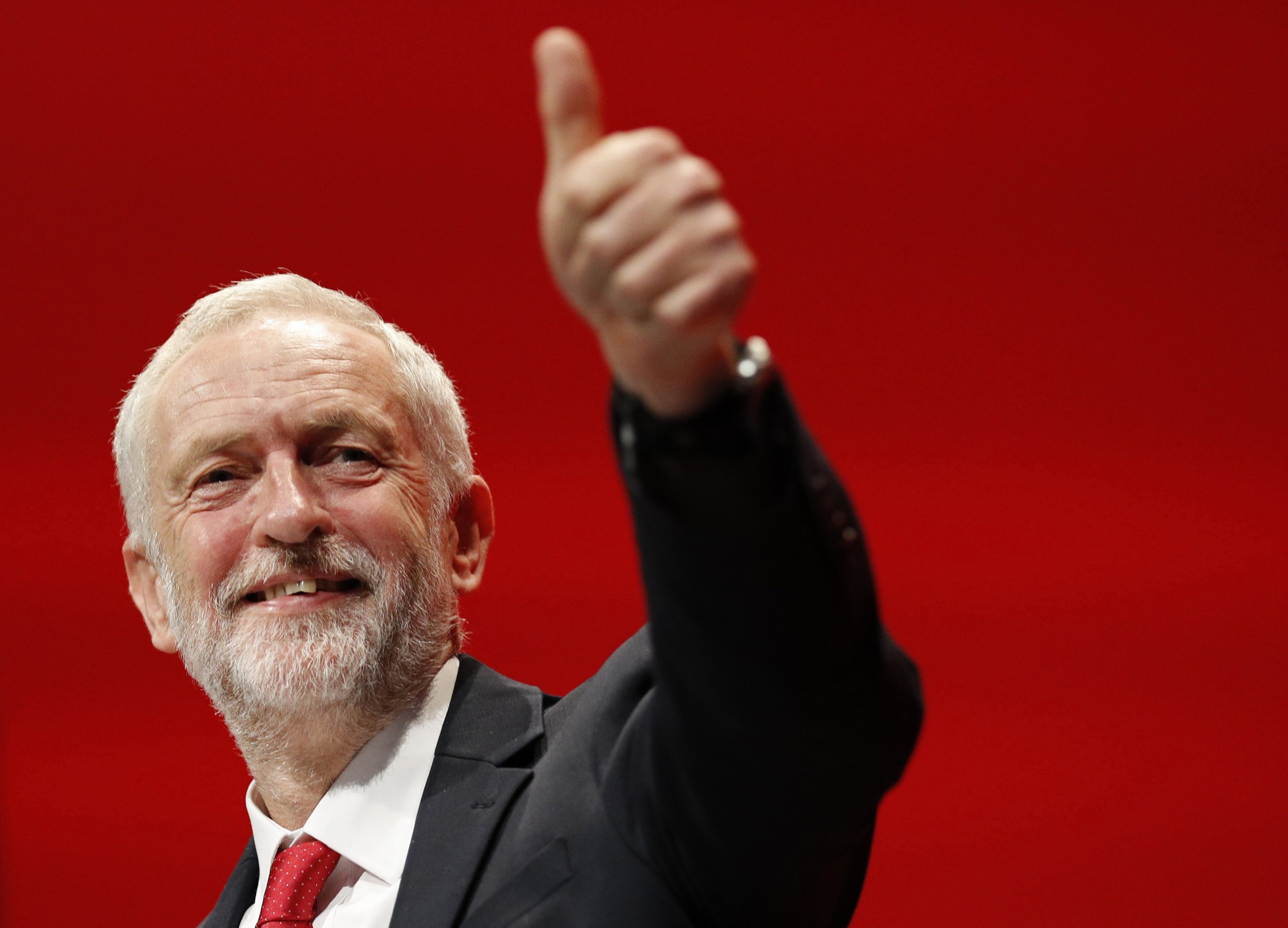 Jeremy Corbyn has hit back at his critics, insisting that the purpose of his Labour Party is to win power and deliver change in government.
Speaking Wednesday, at the end of a fraught party conference that began with his retaking the leadership with an increased majority despite mass resignations from his shadow cabinet, Corbyn delivered a ringing response to opponents on the party's right who say he wants to turn Labour into a mere protest group.
"Winning justice for all and changing society for the benefit of all is at the heart of what Labour is about," said Corbyn, "So yes, our party is about campaigning and it's about protest too.
"But most of all it's about winning power in local and national government, to deliver the real change our country so desperately needs."
Corbyn praised London mayor Sadiq Khan and Bristol mayor Marvin Rees, both of whom recently won elections for the party. He said he was putting the party "on notice" for a general election next year, despite prime minister Theresa May's insistence that she will not call one.
And he spelled out in full the 10-point policy plan passed through conference this week, including the establishment of a National Investment Bank to boost government spending on infrastructure and more funding for the arts in schools.
But he issued a warning that party unity would be central to electoral success. " Every one of us in this hall today knows that we will only get there if we work together," Corbyn said.
"And I think it's fair to say after what we've been through these past few months that hasn't always been exactly the case," he added, in a likely reference to the no confidence vote in his leadership backed by 172 of his MPs after the Brexit vote, and the subsequent leadership challenge from the MP Owen Smith.
"Our job is now to win over the unconvinced to our vision. Only that way can we secure the Labour government we need," Corbyn said.
"And let's be frank, no one will be convinced of a vision promoted by a divided party. We all agree on that."
While moderate MPs appear to have accepted the leadership result, there are several other battlegrounds left between them and Corbyn's left-wing followers.
At conference, Corbyn failed to prevent a motion being passed that will see Scottish and Welsh party representatives added to Labour's ruling committee, potentially denying him a majority on the body.
And after the event is over, Corbyn is set to appoint a new shadow cabinet, striking a balance between displaying goodwill to critics and preventing future mass protests.