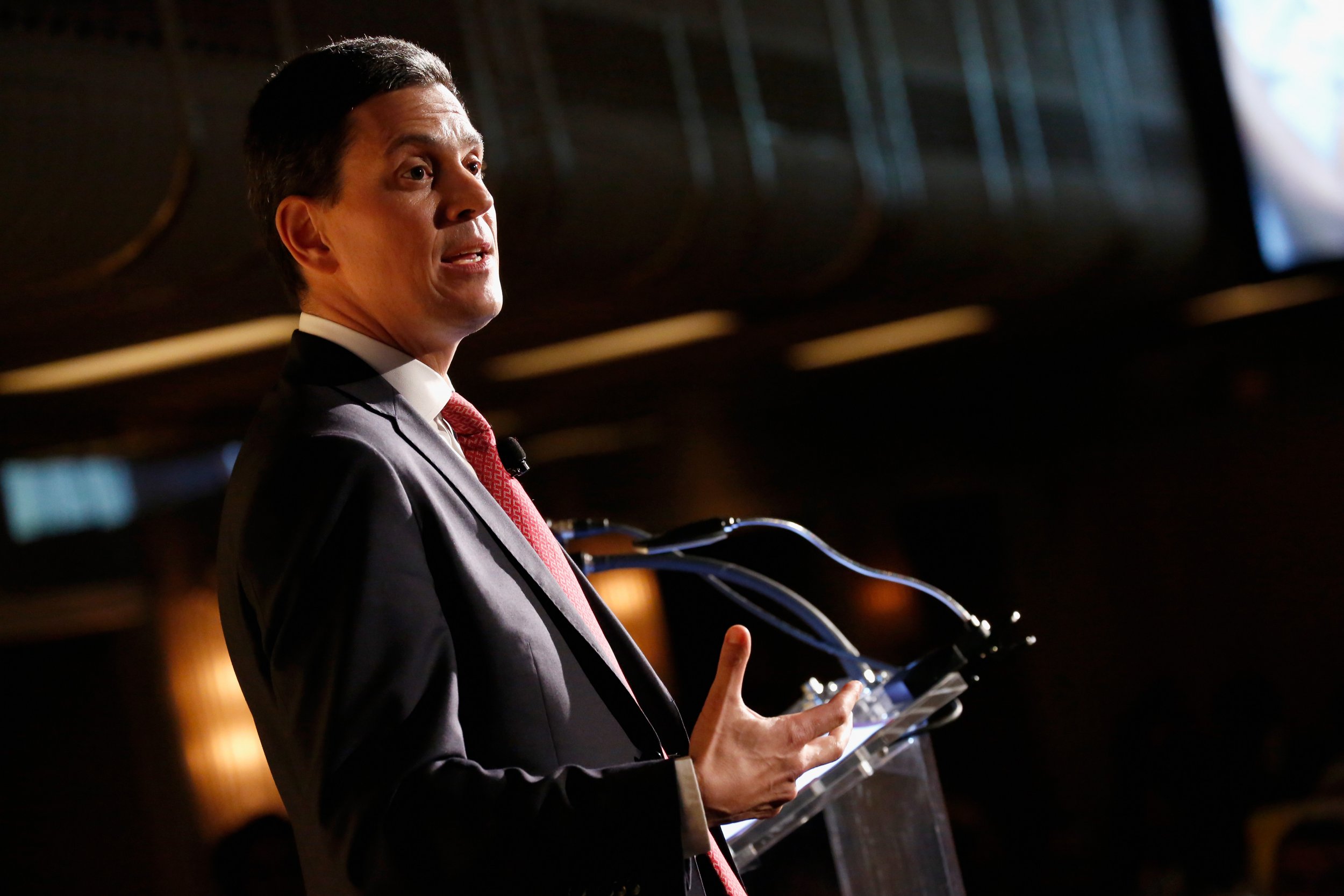 The Labour Party must not adopt watered-down Euroskepticism in a bid for votes ahead of Brexit negotiations, David Miliband has warned.
Writing about the party's future under Jeremy Corbyn in the New Statesman, Miliband, a former Foreign Secretary who unsuccessfully contested the party leadership in 2010, argued: "Today Europe is again the fulcrum. The temptation [for Labour] will be to chase Euroscepticism. This would be a huge error.
"Now is the time to set clear tests for the government's negotiations with the European Union, to show how a progressive approach to engagement with the EU helps manage globalisation, rather than turn our backs on it," Miliband, who campaigned against Brexit, added.
There is some disagreement in Labour over how the party should respond to Brexit, and the positions it should take.
Labour figures mostly campaigned for a Remain vote in the referendum. But since the result, leader Jeremy Corbyn has said the party should not challenge the outcome, and has voiced Euroskeptic opinions on the EU state aid rules.
Meanwhile, some moderate MPs including Rachel Reeves and Stephen Kinnock have argued that the party should seek restrictions on the freedom of movement of people on progressive grounds.
But leadership challenger Owen Smith has promised he would campaign for a second vote on any U.K.-EU deal, either through a referendum or a general election.
Elsewhere in the piece, Miliband criticizes the party's left-wing leader Jeremy Corbyn, saying that "his strategy makes the party unelectable ­because it is in many aspects undesirable."
But, he suggests, the party's current crisis goes further back than the summer of 2015, when Corbyn was first elected, as far back as a decade.
"Brexit also reflects the weakness of the left in the UK. In fact, Brexit was only possible because of Labour's shift over the past ten years from a powerful governing majority to a secondary influence on national decision-making," Miliband wrote.