Jim Justice Can't Cite Examples of Trans Athlete Gaining Advantage After Signing Anti-Trans Bill
West Virginia Governor Jim Justice, a Republican, was unable to cite any example of a transgender athlete gaining an advantage in his state after he signed a bill Wednesday that bans transgender women from competing as part of "any public secondary school or state institution of higher education" sports teams.
Justice's decision came as Republicans in states across the country are pushing through an unprecedented number of bills targeting the transgender community. Since the start of 2021, more than 250 anti-trans proposed bills have been introduced in state legislatures throughout the country, according to the Human Rights Campaign. The West Virginia governor was confronted during an MSNBC interview on Friday and asked to cite an example of a trans athlete gaining "an unfair" advantage prior to the legislation being signed.
"The law you just signed banning transgender female athletes from playing on women's school sports team. Can you name one example of a transgender child trying to gain an unfair competitive advantage at a school there in West Virginia?" MSNBC anchor Stephanie Ruhle asked Justice during the interview.
"Well, Stephanie, I don't have that experience exactly to myself right now, but I will tell you this…," Justice responded before being cut off.
"Not yourself, your state. Sir, can you give me one example of a transgender child trying to get an unfair advantage? Just one in your state. You signed a bill about it," Ruhle cut in.
"I can't really tell you one, but I can tell you this, Stephanie. I'm a coach, and I'm with—and I coach a girls' basketball team, and I can tell you that there—you know, we all know—we all know what an absolute advantage boys would have playing against girls," Justice responded.
Ruhle then highlighted a number of key areas that she suggested deserve more attention than anti-trans legislation.
"You have no examples of this happening. Why would you take your time to do this? Let's talk about other things that I can give you examples of in your state. According to U.S. News & World Report, West Virginia ranks 45th in education, 47th in health care, 48th on the economy, and 50th in infrastructure," Ruhle pointed out, putting the information on the screen.
"If you cannot name one single example for me of a child doing this, why would you make this a priority? I just named four things that would seem to me like a much bigger priority," she said.
Justice then appeared to distance himself from the legislation, saying he didn't make it "a priority" and that it was not his bill. He then pivoted back to his argument from his standpoint as a coach.
"It's just come to me, and I have absolutely signed it because I believe from the standpoint of a coach, I believe that girls work so hard to obtain Title IX, and I do not have any idea now why we are trying to disadvantage them in participating in a sport that they put so much into. I don't know why we're doing it. This is not like it's a big priority to me," he said.
Earlier this week during a press conference, Justice expressed more enthusiasm about the legislation targeting transgender women athletes.
"I'm absolutely all in, because I do not think that from the standpoint of our girls, that we ought to allow a situation to where, you know, for whatever reason may be, we end up with a superior athlete that could just knock our girls right out of the competition," the Republican governor said.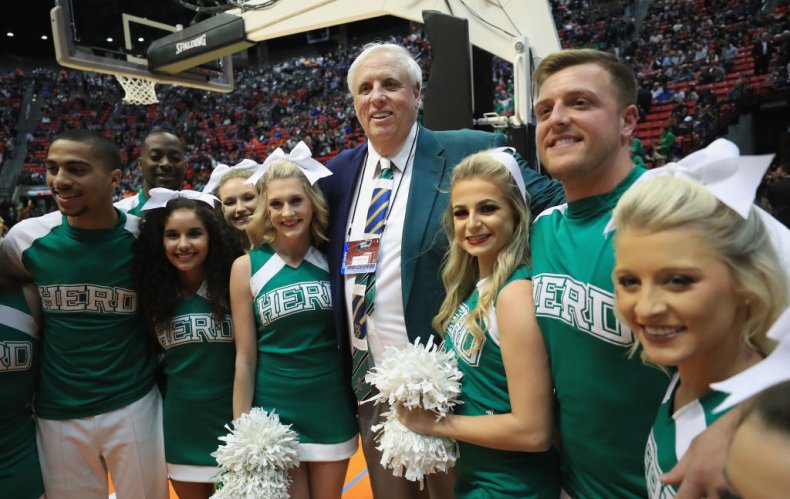 Several other GOP-controlled states—including Alabama, Arkansas, South Dakota, Mississippi and Tennessee—have passed similar anti-trans legislation already this year. Republican lawmakers in Arkansas additionally pushed through a bill banning health care workers from providing gender-affirming care to transgender minors. The Southern state's Republican Governor Asa Hutchinson actually vetoed that bill, but Republicans in the state legislature had enough votes to override his decision.
Newsweek reached out to Justice's press secretary for further comment.